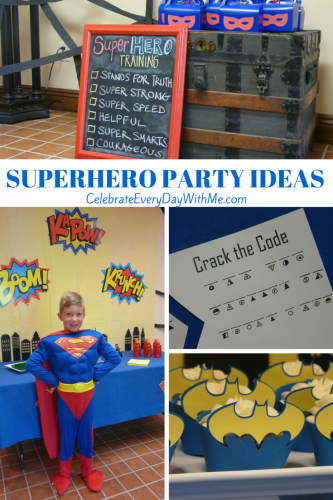 Move out of your house in two weeks and throw a birthday party.  A little crazy, right?  It was last summer and we were under contract for the house.  We had two and half weeks to pack and move thanks to a cash buyer and I had to decide if I would throw one last party before we said good-bye to our first house.
Well, I decided to go for it and thankfully, I had purchased nearly everything I needed beforehand.  The first floor was filled with monstrous rolls of bubble wrap, boxes and wheels of packing tape.  But my basement was ready to go for a party . . . a Superhero Party!
(This post contains affiliate links.)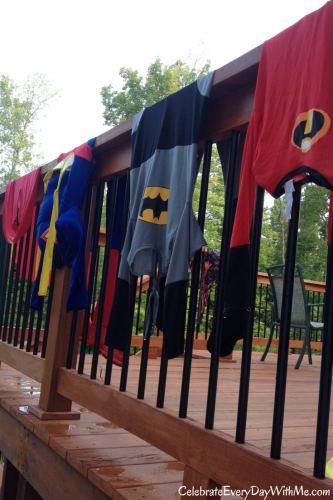 (Washing all the superhero costumes I bought at garage sales.  I snagged each for a quarter or 50 cents!)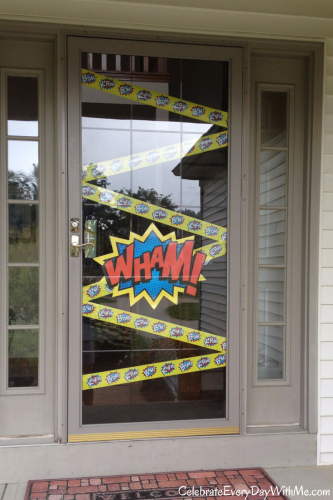 I picked up the Superhero Tape and Superhero Word Cutouts from Oriental Trading Company.  The signs were super reasonable, looked awesome and cost me less than trying to make them myself.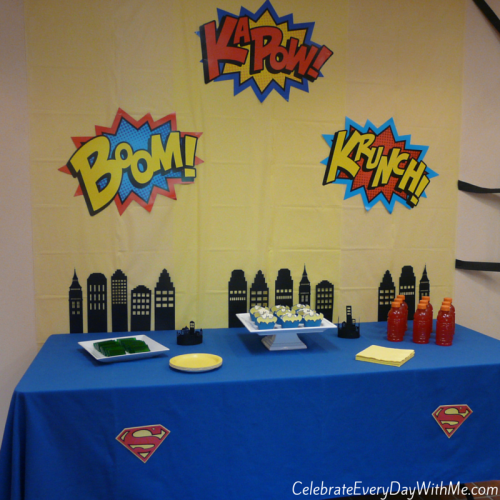 I kept the table rather simple.  My backdrop was made of yellow plastic table cloths.  (See how to line them up from this post).  With my Silhouette Cameo, I cut the city buildings and Superman signs.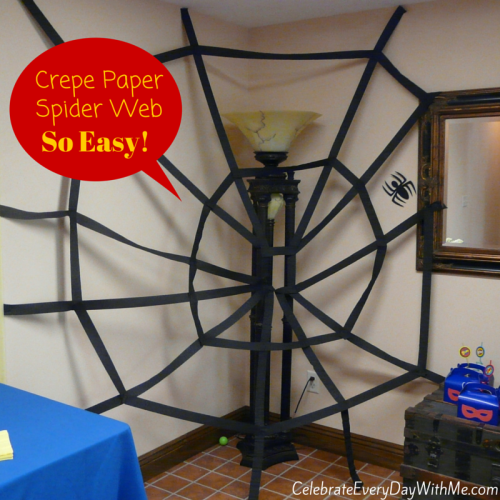 The spider web looked awesome (especially in person).  I made the web with crepe paper and it couldn't have been easier.  Just create a center square (with something to tape it to – I used a lamp) and run black crepe paper lines out away from it.  Think like an asterisk.  Then, tape lengths between the black lines to connect and finish your web.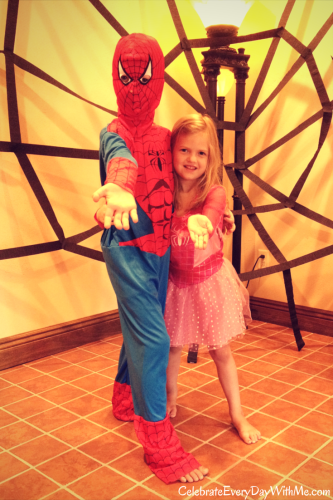 The web made for a great photo opp!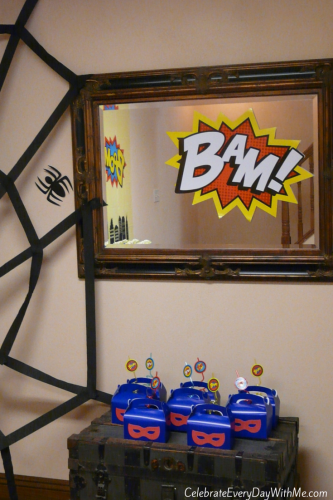 Favors:  I glues red masks (made from my silhouette cameo) to blue treat boxes.  Inside, each child received:  superhero deck of cards, plastic superhero straw, stretchable flying superheros, superhero saying rubber bracelets and a couple pieces of candy.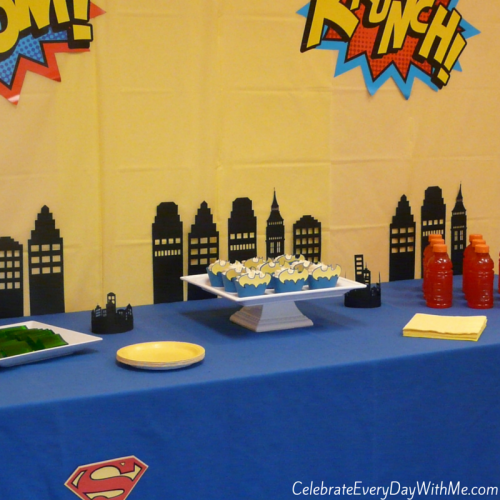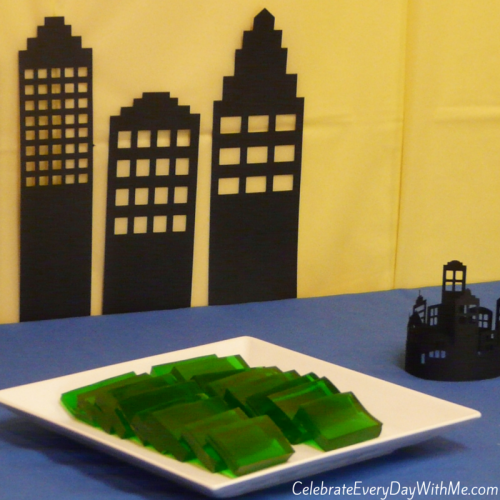 Kryptonite Green Jello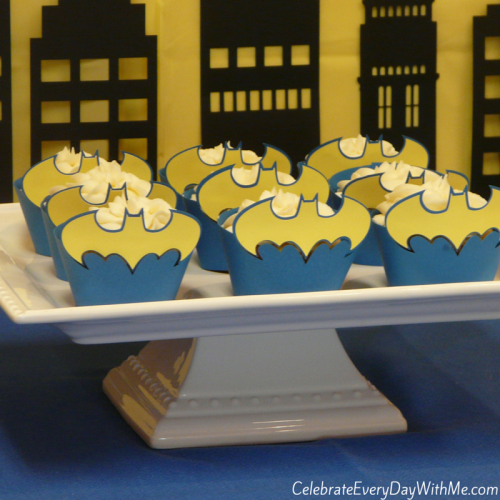 Batman Cupcakes (wrappers made with my cameo).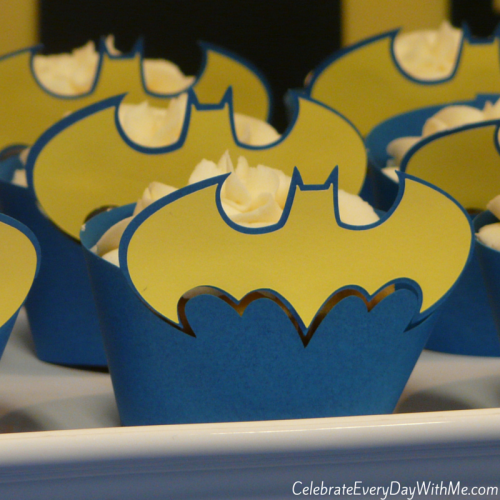 Next time, I'll be sharing about our superhero games and activities.  One, in particular, is my all-time favorite party game…we got SUPER creative with this one!