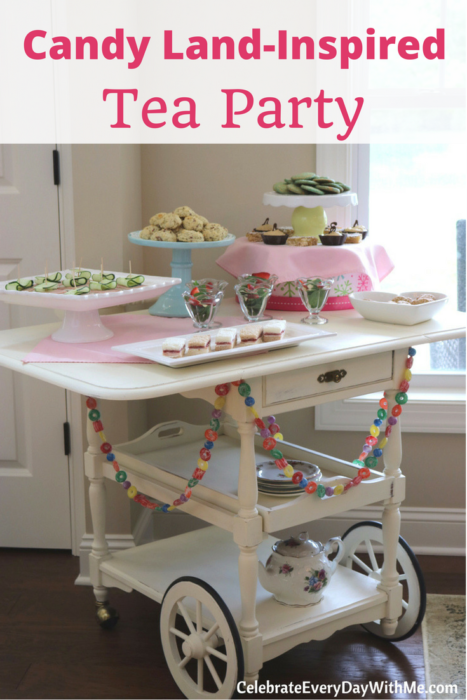 For my mom's last birthday, I decided to throw her a little party combining two things she loves:  tea and her favorite childhood game, Candy Land.  It was a lovely party.  Take a look!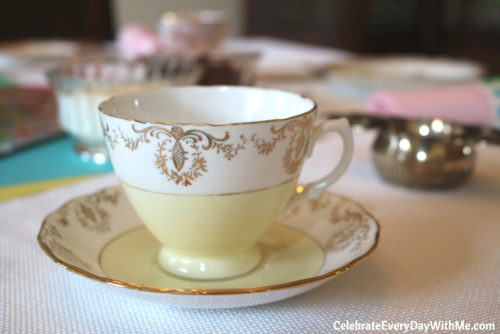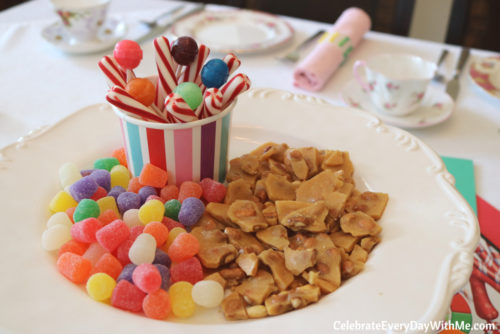 For the table, I used traditional china, adding the playful nature of Candy Land with a themed edible centerpiece, the game board, card stock color "spaces" and candy dot napkin wraps.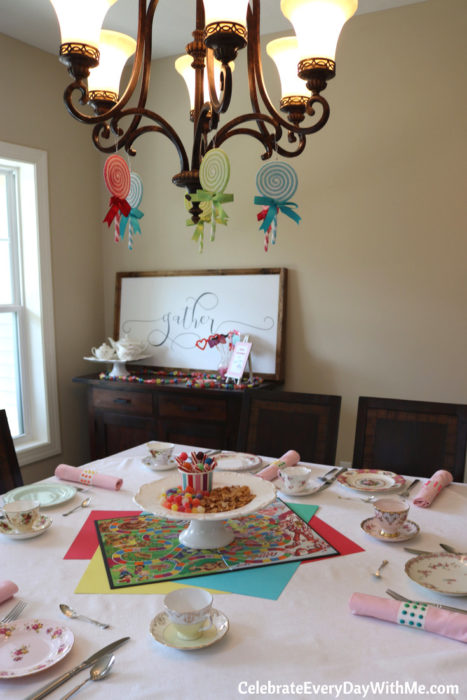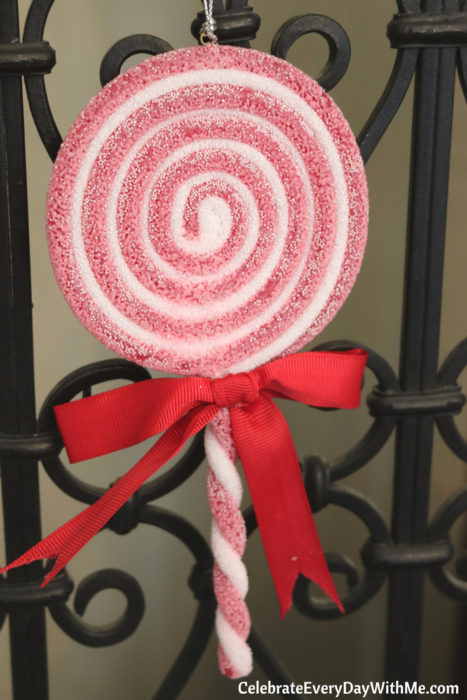 My refurbished tea cart was the perfect spot to serve food for our Candy Land Inspired Tea Party!  I really do use this piece for so many different parties.
The Menu:
Ham and Dill Cucumber Open Face Sandwiches
Turkey and Cream Cheese Tea Sandwiches
Spinach Salad with Strawberries and Almonds
Cherry Scones with Clotted Cream and Jam
Peanut Butter Tarts
Lemon Squares
Spiral Sugar Cookies
Gingerbread Cookies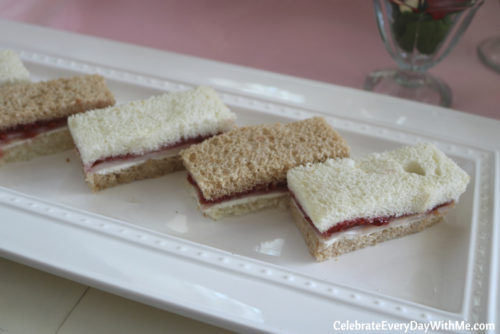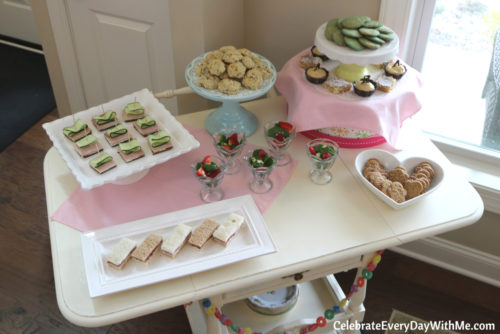 The recipe for these spiral sugar cookies came from ColorCakes.  Next time, I would make the spirals a little thicker.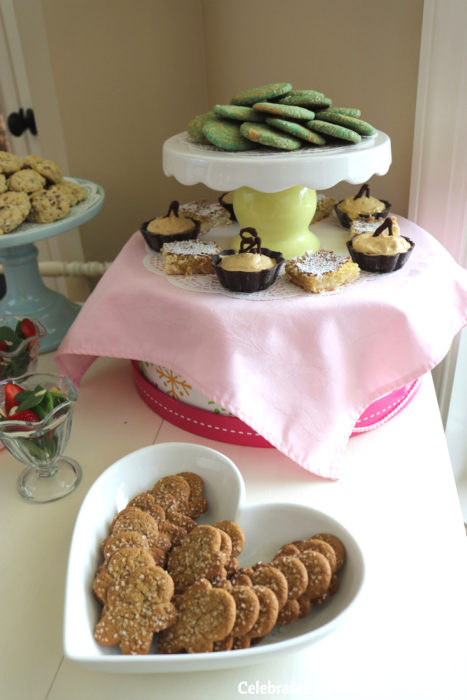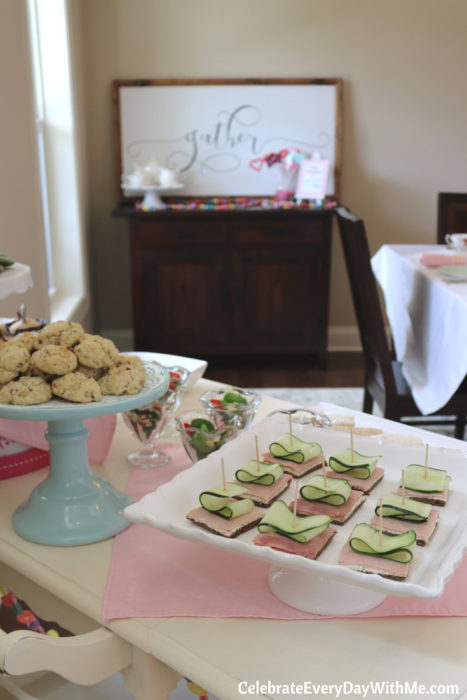 For added decoration to the tea cart, I used this life saver garland.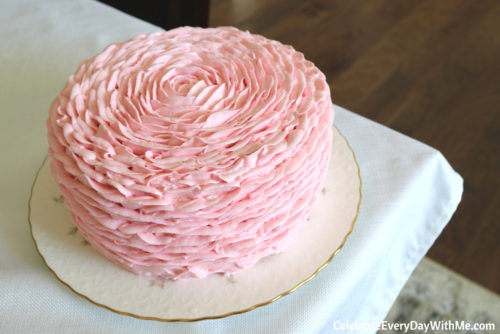 We didn't eat this cake at the tea party (there was plenty of dessert!), but we did enjoy it after dinner that night.
My daughter made these pink sugar cookies with her Easy Bake oven.  They were so cute and tea-like!
I pulled this sweet guy out of storage to use for the party.  He made his first appearance at our Valentine's Day Gingerbread House Party.
This party was so much fun to put together . . . probably because it was for someone very special!
What are your favorite parties to throw?