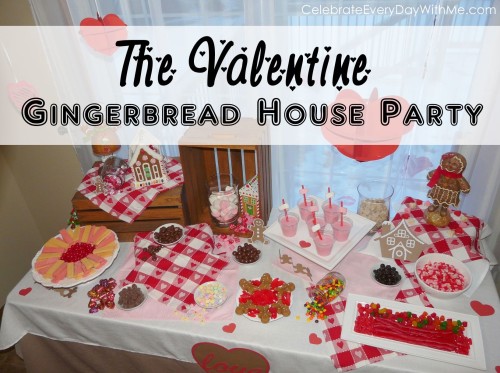 But because traditions are important in this house, there still had to be a Gingerbread Party.  It would just have to be moved . . . to February.  Which gave me plenty of new excuses to add a Valentine's Day theme.  And we all know that I love themes.  😉
Shopping for Candy:  I usually pick up what I can as I find it.  But this year, I particularly focused on having a decent assortment of red, pink and white candies.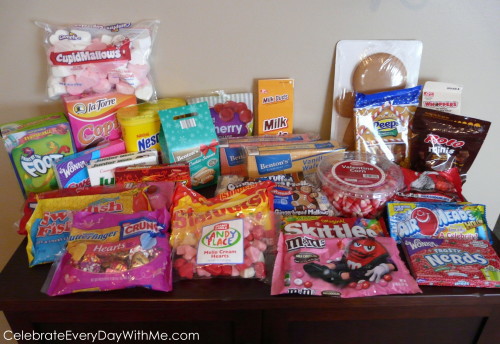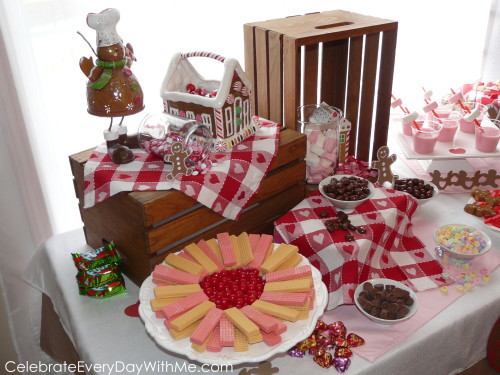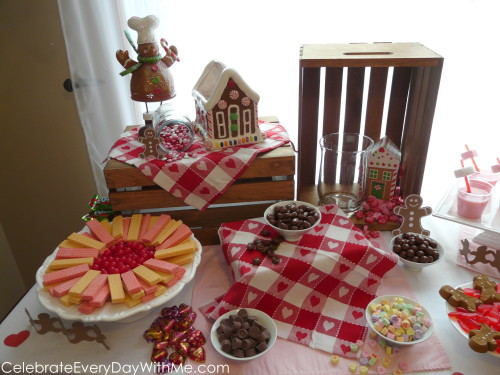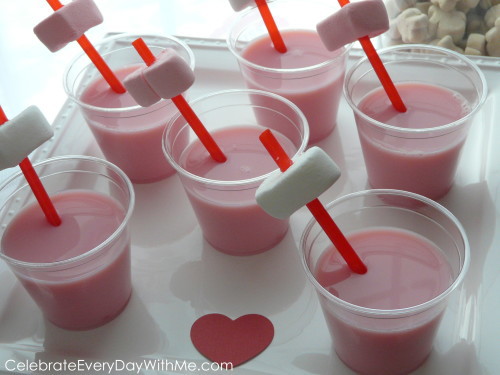 Strawberry milk with heart-shaped marshmallows.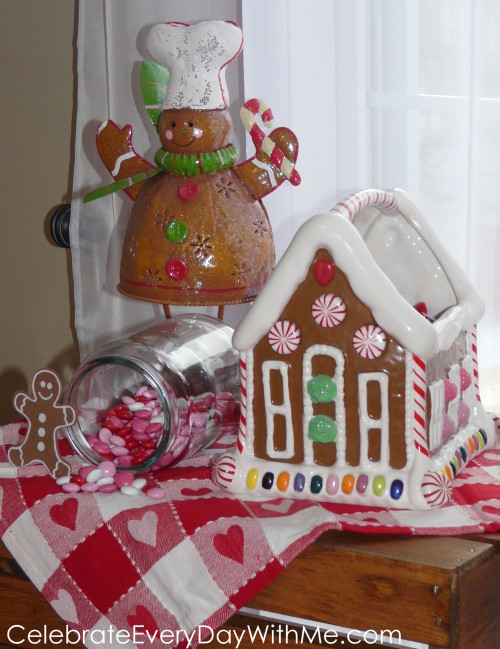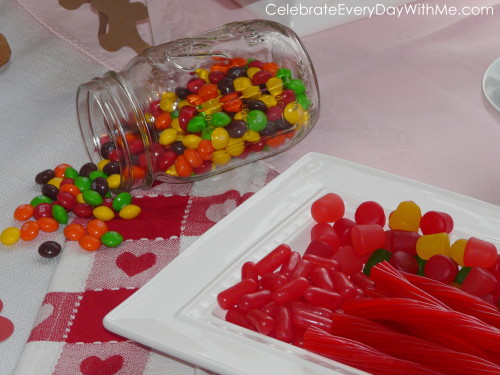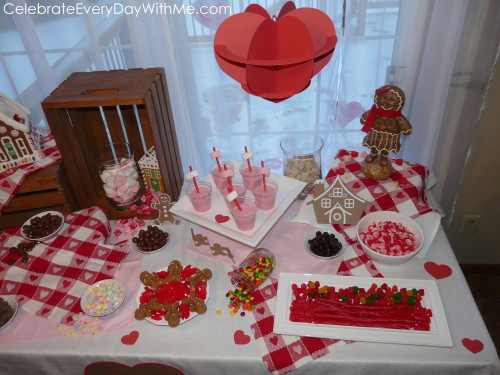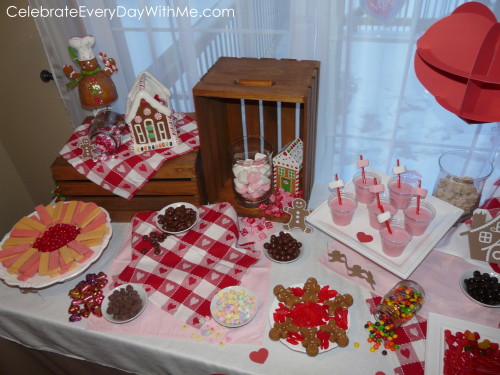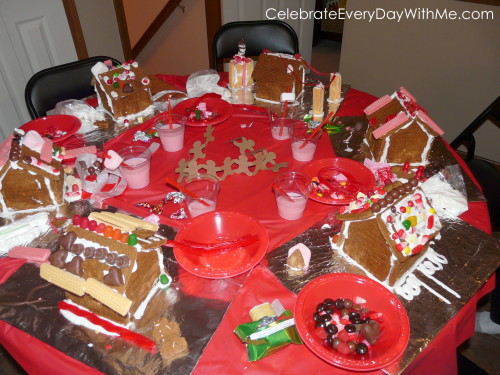 To find out how I made the house, go to this post.  I make all my houses with a Cast Iron Ginger Bread House Mold like this one on Amazon.  All the hanging hearts and gingerbread paper dolls were made with my Silhouette Cameo.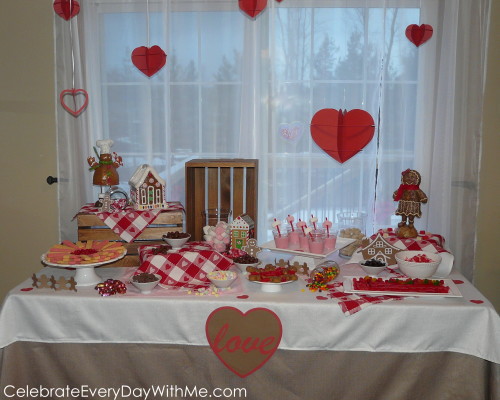 We may eat a little too much sugar, but we always have a blast.  We design.  We build.  We eat.  But most of all, we create special memories together.  I love these kids!