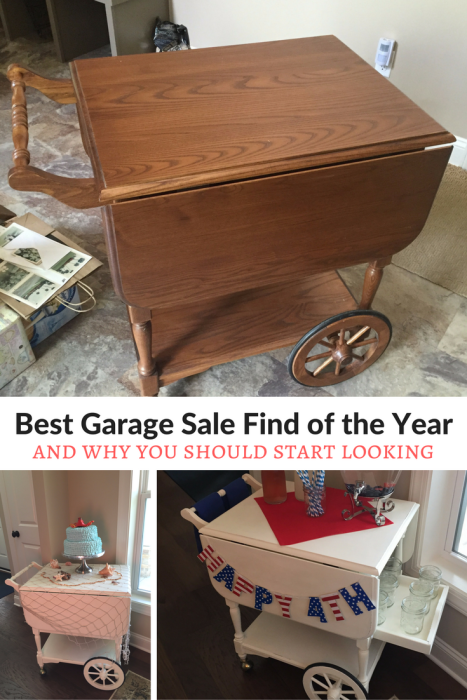 Do you like entertaining?  Let me tell you about my best garage sale find of the year and why you might want to start searching, too!
All spring, I looked at garage sales and flea markets for a beverage cart.  I wanted a wooden cart (affiliate) but only seemed to find the retro metal ones.  That could be cute for a cocktail cart, but I was looking for something much more versatile.
And then one day, a friend (my garage sale buddy who spent 13 hours shopping the Springfield Extravaganza with me) texted to say she was looking at a wooden tea cart for $30.  She included a picture and at my first available moment, I headed over and snatched up the cart for only $20.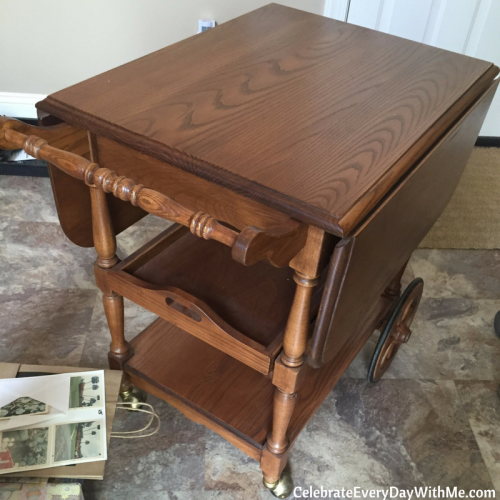 I refinished the cart in Old White Chalk Paint by Annie Sloan.  Yes, that particular paint is more expensive but I had gotten a steal on the cart so I splurged on paint that I love.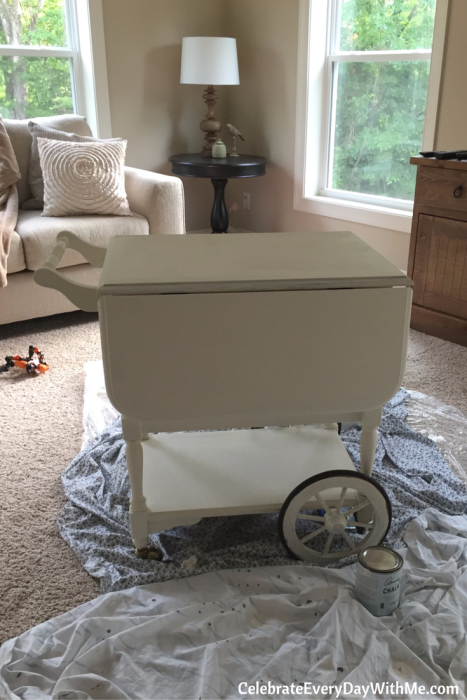 Here is what makes this beverage cart so great and why you might want one too:
It is mobile.  Little casters and giant wheels not only add character but allow me to wheel that baby any where on the first floor.
This particular cart has a tray that is the perfect spot for glasses.  The tray can slide out or be fully removed.  I used the tray to hold mason jars for guests to grab and fill up at our July 4th brunch.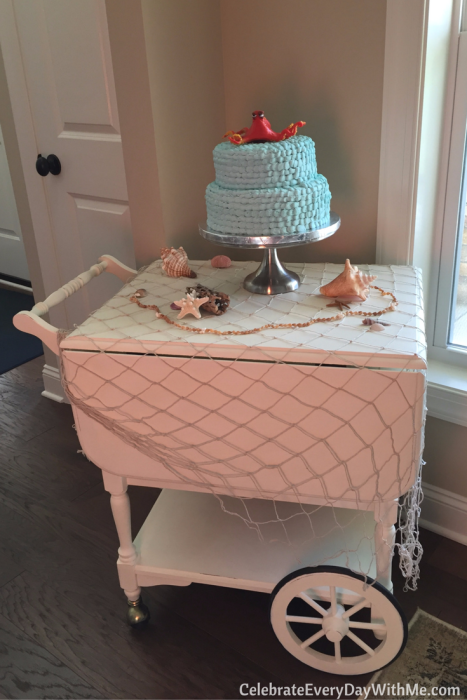 It is versatile.  The cart doesn't lend itself for serving drinks alone.  I have used it as the cake table at our Finding Dory Party and as the collar-making station for my daughter's Dog & Cat Party.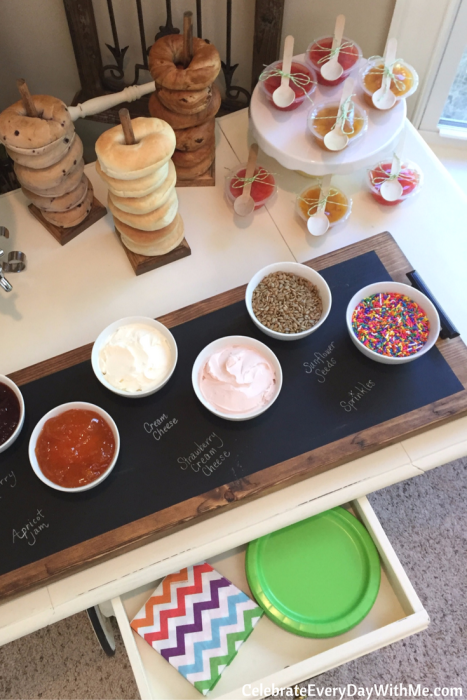 It is expandable.  Originally, I thought I would remove the two leaves that fold out.  However, when it was all done being painted, I just couldn't do it.  The two leaves came in handy for an expanded serving station for our bagel bar breakfast.
If you find one with a drawer, that is an added perk.  I have draped cloth napkins out of it for display as well as used it to hold plates and napkins for our meal.

And just because it is technically called a tea cart doesn't mean it has to be all girly!  At my son's Star Wars Party, I used it as the station to make light sabers.
It is a wonderful cart and fits so many of my entertaining needs.  I am thrilled to have found it!
Not sure what kind of tea cart suits your style?  Check out the variety of options on Wayfair.  There are some great looking carts!