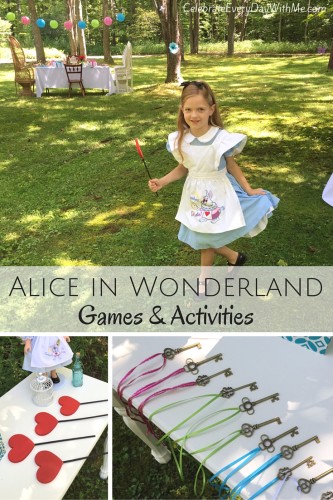 Hello there!  We are wrapping up our Alice in Wonderland party today with a look at games, activities and favors.  I also will be sharing the order of events I used in case you want to structure your own Mad Hatter Tea.  If you missed the earlier two posts, you can catch up on whimsical decor and mad treats here.
(This post contains affiliate links.)
When the children arrived, the first thing we did was play croquet.  Remember when Alice and the Queen of Hearts were playing croquet?  We did not have flamingos as they did, but we did giggle over the idea.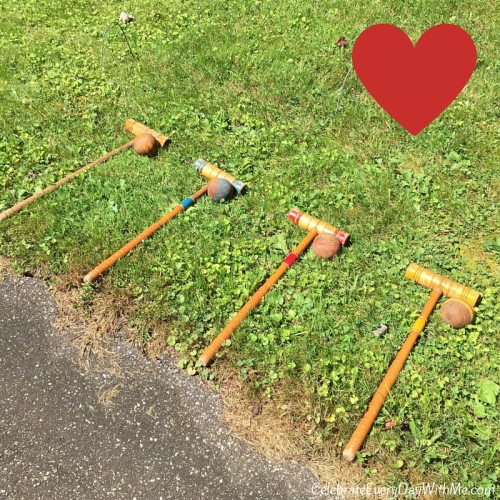 Next on our easy afternoon agenda was a reading of Alice in Wonderland.  If you are unsure of your guests' knowledge of the story, take 10 minutes and read an exciting version of the Alice's adventures.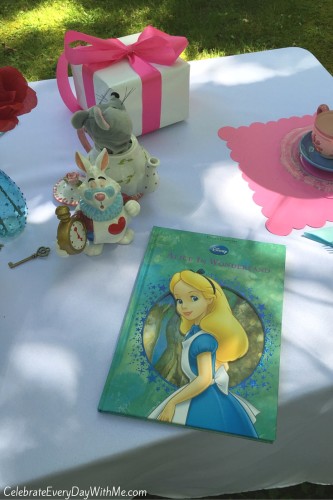 We then burned some energy with a little "find a key for Alice" game.  Each child was assigned a color of ribbon and were instructed to find three keys hidden around the yard.  Keys were hung from bushes, tree branches and anything else we could find within the children's reach.  They loved the hunt and I loved the awesome antique keys.  I am still trying to think about how to creatively use the leftovers.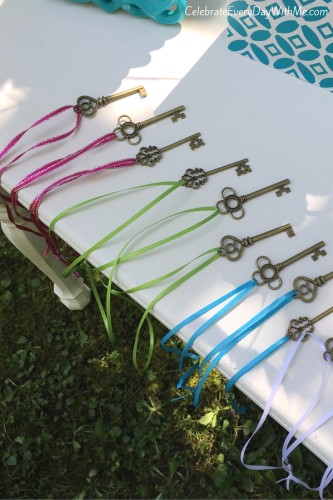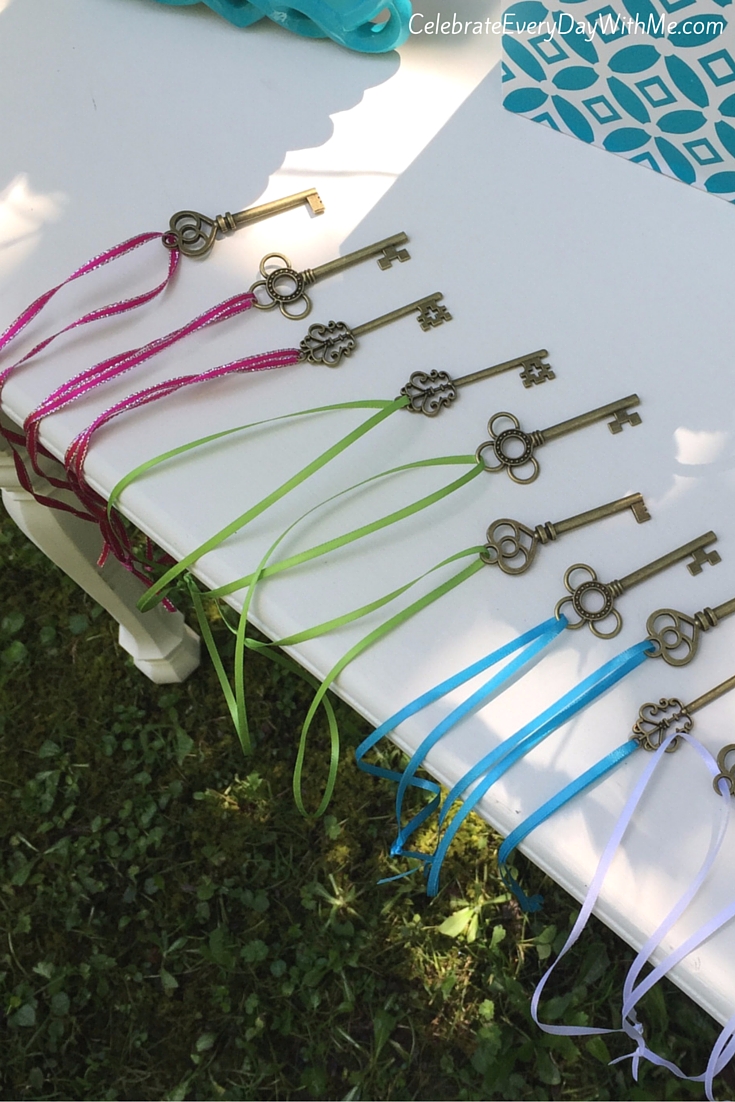 Following the search for keys, the kids did what they were probably most excited about:  opening UNBIRTHDAY gifts.  Because my daughter chose to invite only three friends, we were able to do more with the party…like celebrate each child's unbirthday with a present.
It was probably my favorite moment of the party because the kids were thrilled.  From their arrival, they had been eyeing the beautifully wrapped presents by each of their seats and they were giddy to get a present for their own unbirthday.  (I bought these particular gift boxes for the shape.)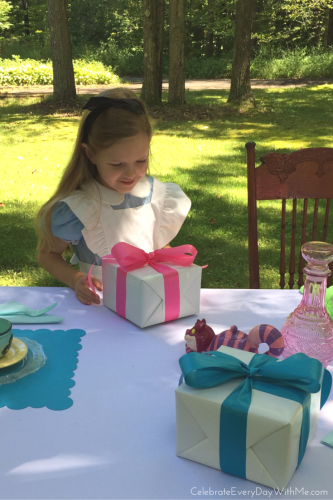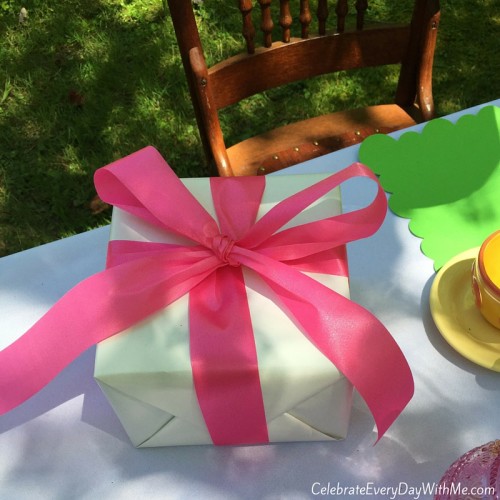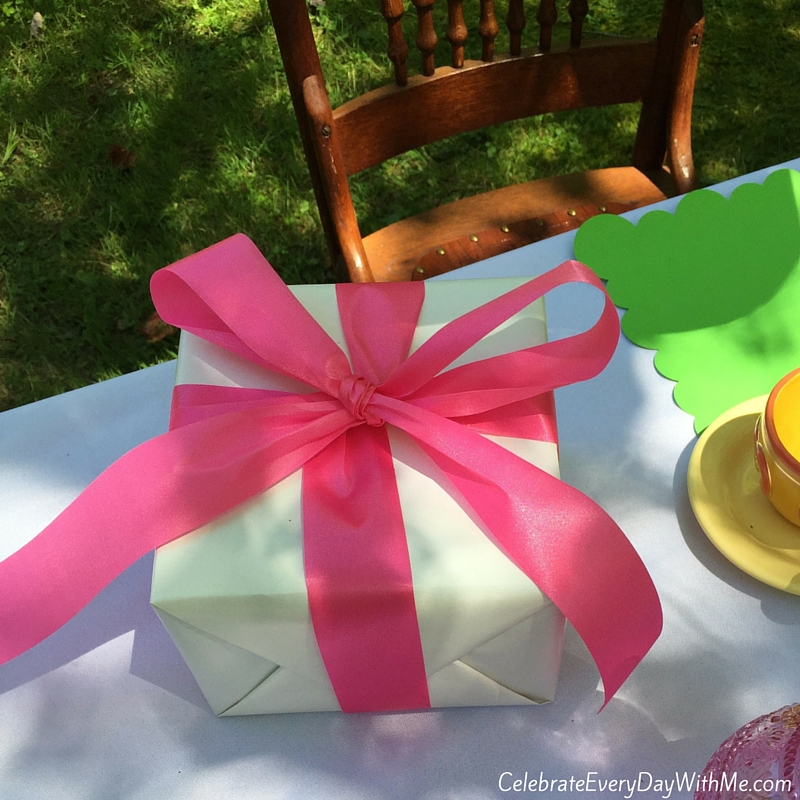 Curious what was inside?  Here ya go!
We then sang Happy Birthday to my own little Alice and yep, you guessed it:  Happy Unbirthday to each of the other children.  They even blew out their own candle.  It was completely mad and quite wonderful!
After my daughter opened her gifts, we started one last activity.  I called it, "Yes, Your Majesty!"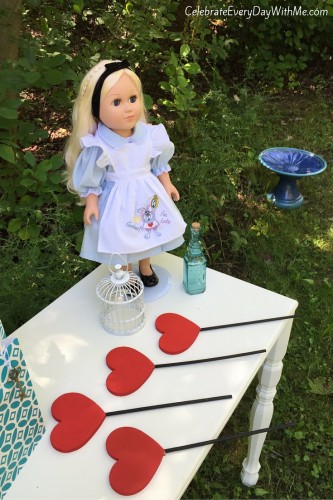 I reminded the kids how the queen always wanted Alice to answer with gusto, "YEESSSSS, your majesty!"  So I made up a little Simon Says- type game.  I would instruct the kids to do something, like tap their head or run to the door and back.  Before they could start the task, they had to curtsy or bow, grandly wave their heart scepter and reply, "Yes, your majesty."
It was quite funny, especially when I told them they weren't loud enough or grand enough.   And I pretty much loved being called "Your Majesty."  But then again, I am sure you would like it too.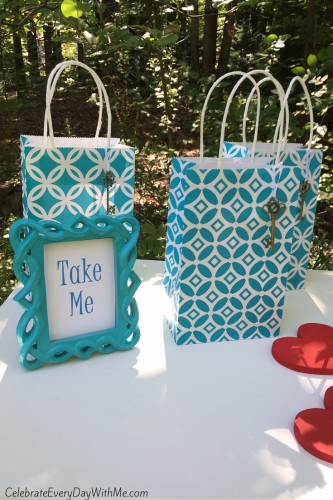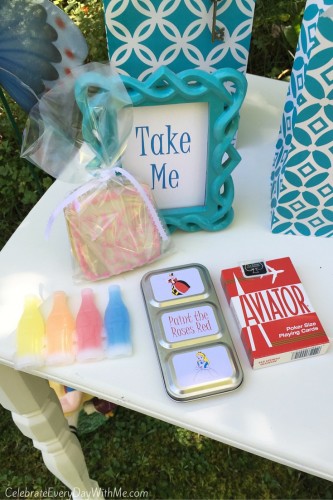 The favors included another delicious "Eat Me/Take Me/Try Me" cookie, a deck of playing cards, the Nik-L-Nips Wax Bottles
 and a paint set.  I created the stickers with my Cameo and clipart I bought on Etsy.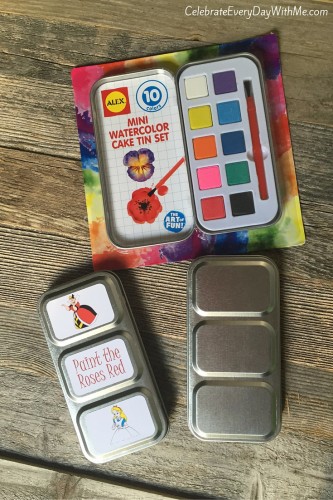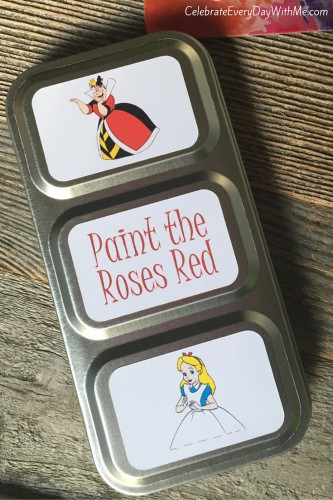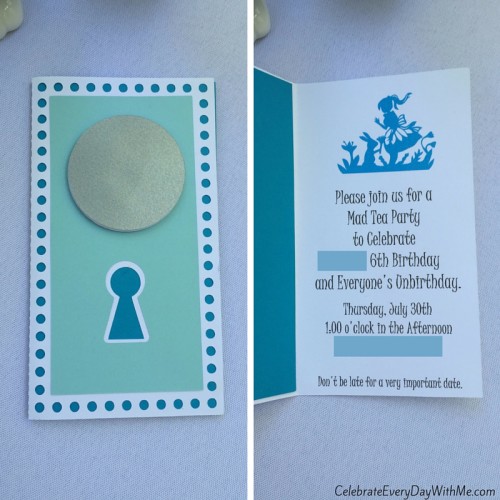 It was a wonderful party!  One that I will always treasure.
See more of the Alice Party:
Party Decor – whimsical fun
Sweets & Treats