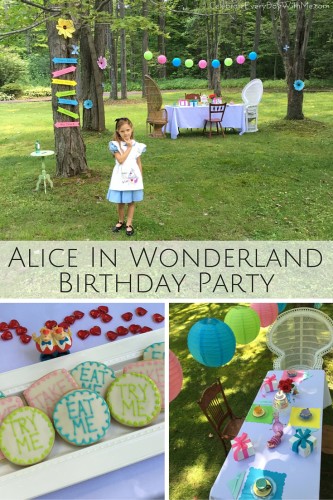 Get ready to hop down that rabbit hole because I have so much to share from my daughter's Alice in Wonderland Party.  It was a fun theme with so many opportunities for creativity and classic Disney characters.  Today, we will take a look at the decor, but be sure to stop back later to see the food, games and more.  (And thanks for your patience while I prepped this post – yikes!)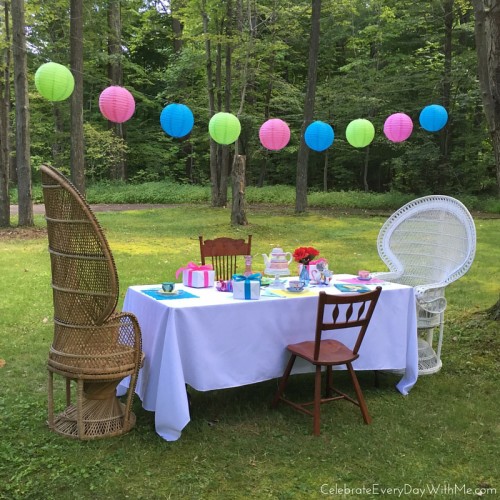 Curiouser and Curiouser
We called the party a Mad Hatter Tea with sweets and cake (which I will share next time).  My daughter only invited three little friends and I have to confess that I loved the small, intimate party.  I was able to do more with less and it was a very relaxed party.  My son was inspired to cut down his usual number of guests for his upcoming birthday, but it is proving more difficult than he thought.  How do you decide how many friends to invite to a childrens' party?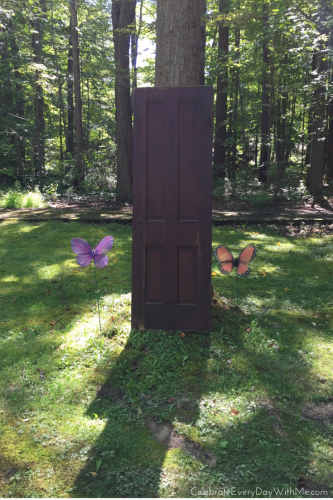 A door leading to nowhere, how perfectly curious.  I picked up this door at a garage sale and absolutely love it.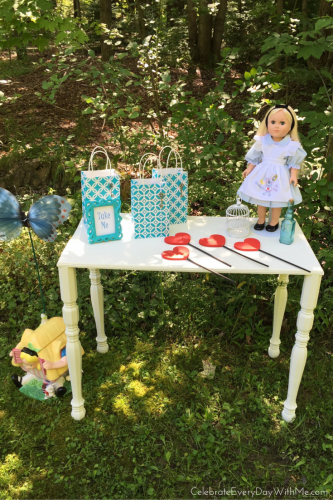 So much of the party decor came from my mom's collection:  the Alice doll, the cookie jar on the ground next to the above table, staked butterflies, china and Disney characters.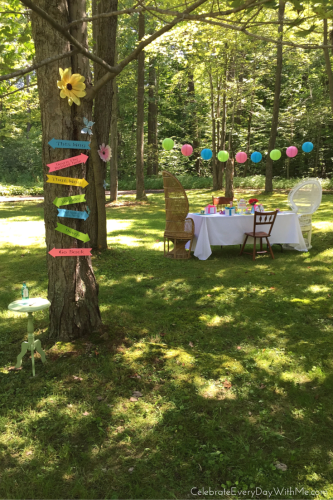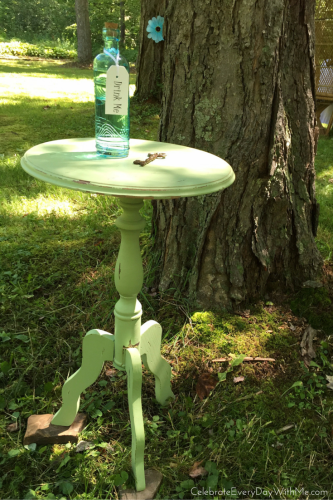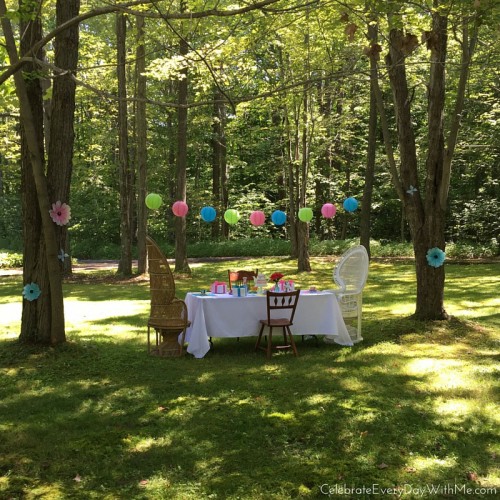 The flowers and little butterflies on the trees helped me add to the whimsical atmosphere.  I was very lucky to pick them up at Pat Catan's on clearance pricing.  Don't you love scoring a great deal?!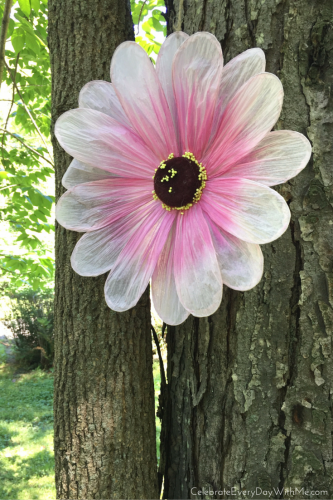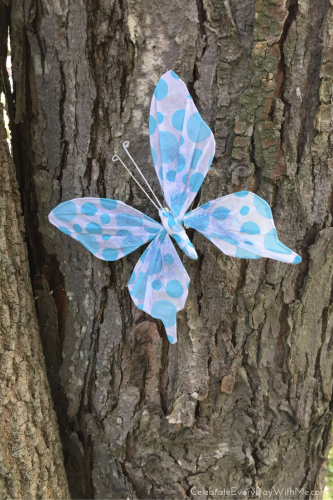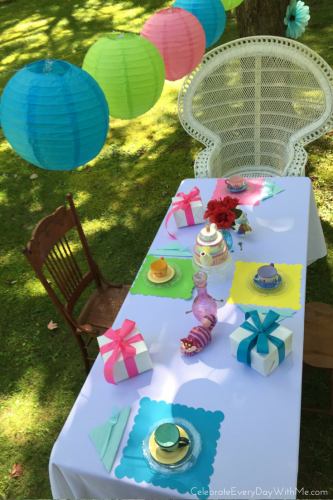 The placemats on the table are pieces of scrapbook paper cut with a scallop using my cutting machine (affiliate link).  Since unbirthdays are a key part to the Mad Hatter's Tea, we decided to get each child a gift to celebrate their own unbirthday.  How fun it was to see the kids excited to open their present and my daughter loved picking each one out.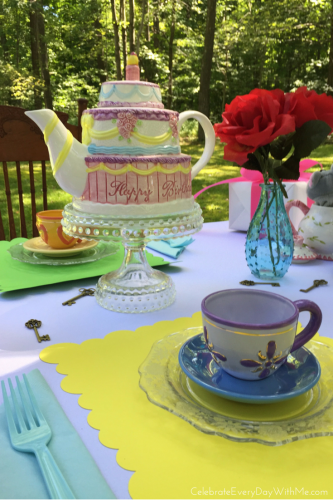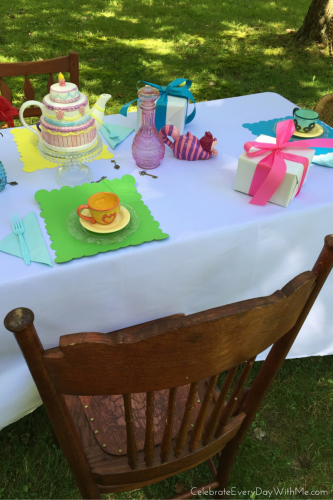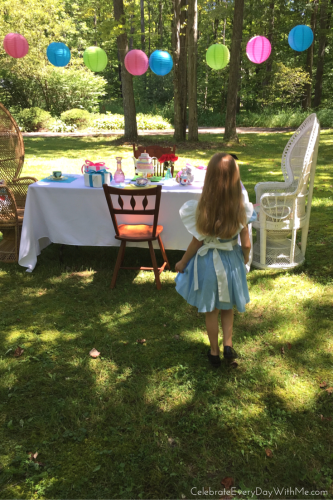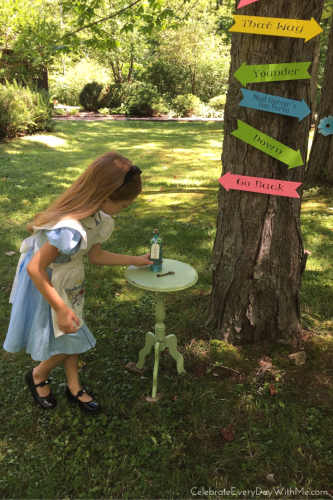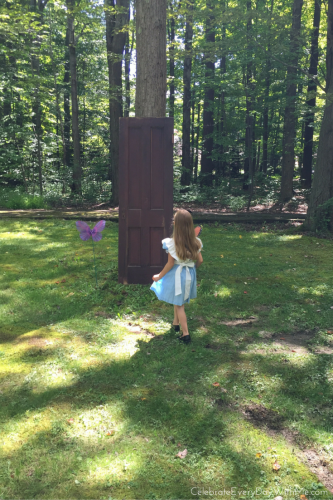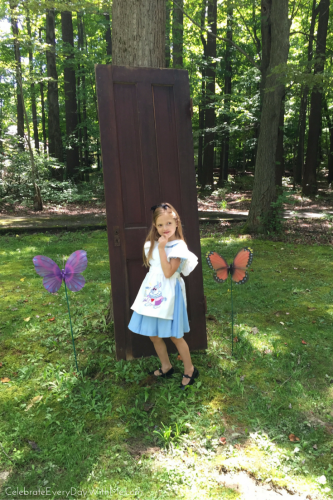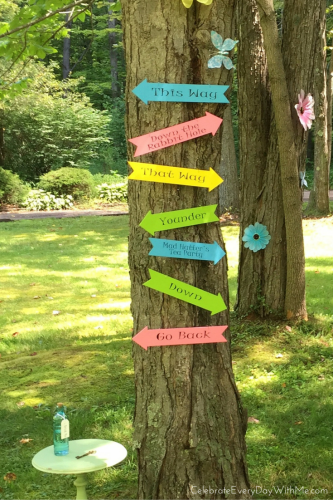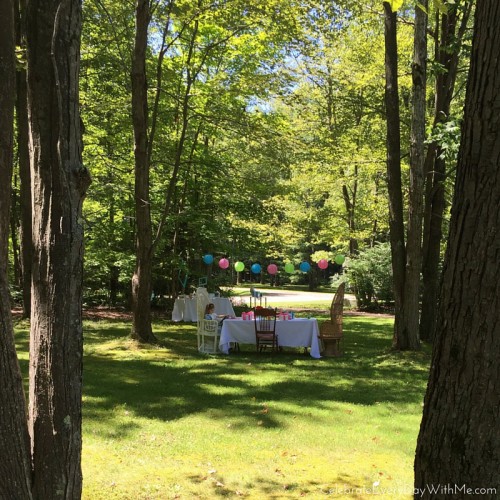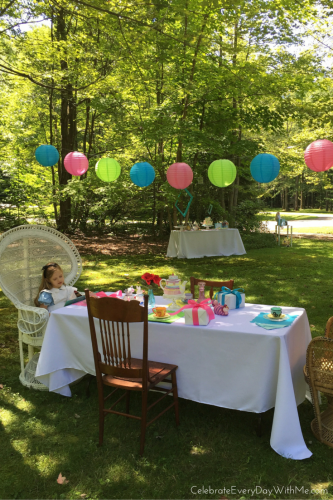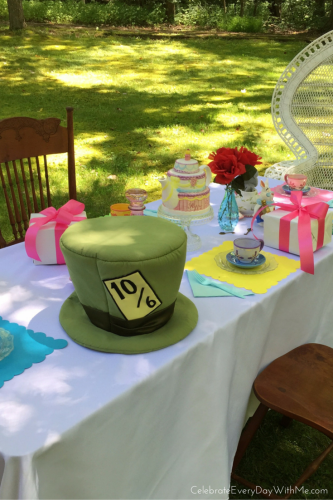 Happy Birthday to my Dear Little Alice!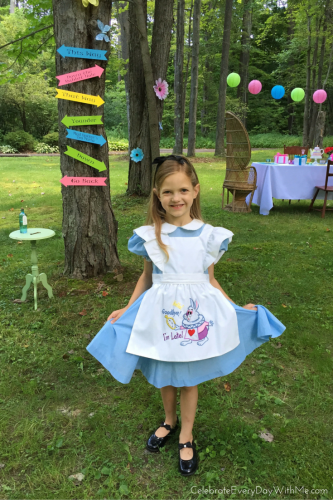 Here is a sneak peak of the food table: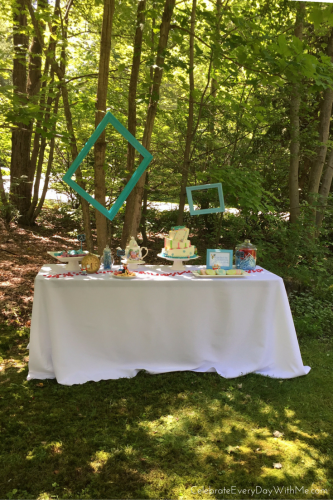 See More of This Party:
Sweets & Treats for the Party