My children can spend hours building, creating and playing with legos.  They build/rebuild, imagine all sorts of story lines and use their creations to reenact plots endlessly.  And yes, the little bricks are all over my house, too.  But here is the cool part:  As a mom, if I can take something my children love and use it to teach a concept or a story, I have made my teaching more effective.  
And that is where our Creation Series starts.  7 Days of Creation in Legos.  Each day, we'll build according to what God created on a given day.  Each day's lego creation will build upon the previous days and at the end of the week, we will have an entire creation set made of legos.
Throughout the days of our series, we will have step by step tutorials as well as video instructions.  Follow the steps and create with us or use the posts to inspire your children to master-build their own designs.  Our entire creation set has been made from this lego set (affiliate link).
Ready to build?  Click on the image below to be taken to a particular day.  
"In the beginning God created the heavens and the earth…"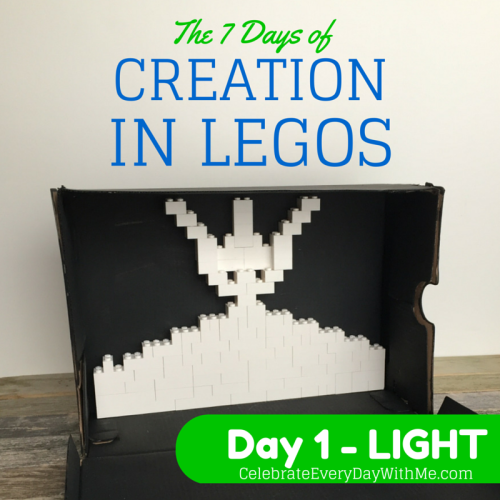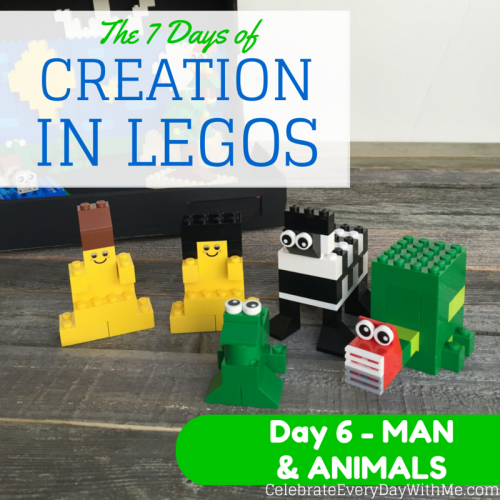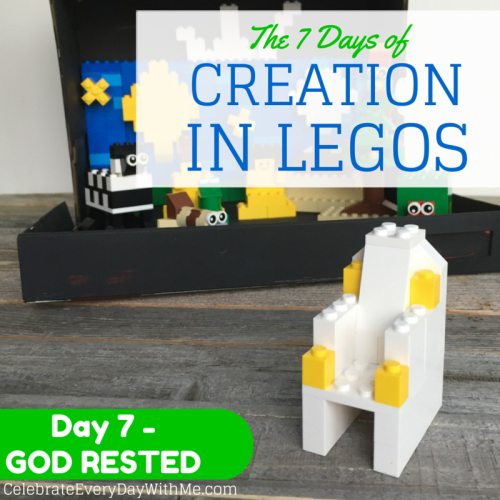 Are you joining us in the 7 Days of Creation in Legos series?  If so, be sure to let us know how it goes.  My kids and I would be thrilled if you tag me so we can see your designs!
On Instagram – @kristenbsummers
On Twitter – @kristenbsummers
On Facebook – CelebrateEveryDayWithMe
Happy Building!
PS-  Each day at the bottom of the post, you'll find a link up to other great bloggers that have teamed up to teach on creation.  Don't miss out on the fun activities, printables and experiments!