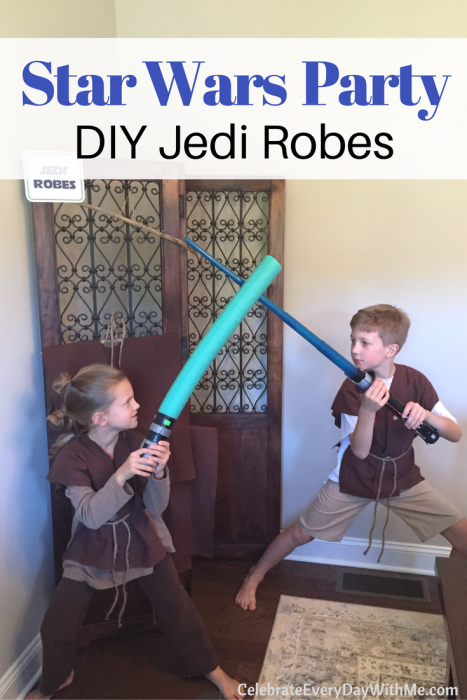 Are you looking to make simple Jedi Robes but don't want to pull out the sewing machine?  These no-sew Jedi Robes will be a big hit at your Star Wars Party or for everyday costume fun.
What You'll Need:
thick felt or other fabric
scissors
tape measure
thick jute
For our no-sew Jedi Robes, I chose a thick felt as my fabric.  Canvas would have been cool, but I didn't want it to fray and require a hem.  Felt is less likely to fray and much less expensive, making it the perfect material for our robes.  When figuring out how much to buy, plan on 18″ of width per child (ages 6-10).
(Note:  We will be using the fabric length the way it came on the bolt.  When unfolded, it measures about 42″, making each Jedi Robe 18″ x 42″.)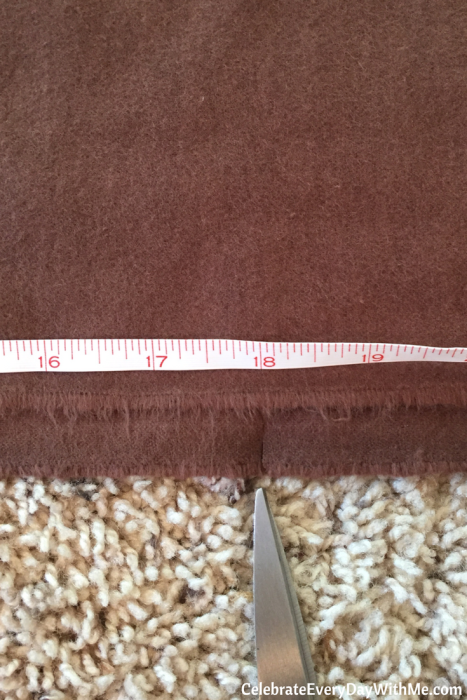 Once you have your fabric, keep it folded the way it came on the bolt.  Measure and cut the fabric every 18 inches.
Your material should look like this once cut (and still folded over).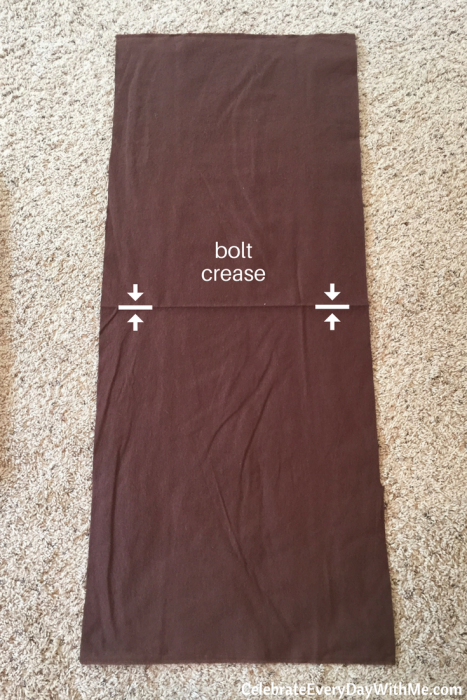 Now, unfold the material.  The half closest to you will be the front of the Jedi Robe and the farther half will be the back.  Pay particular attention to the crease in the fabric from being folded on the bolt.  We will be measuring up and down from this crease later.
Next, fold the fabric length-wise to the right to find the center.  We are going to cut the fabric to allow for a comfortable place for your child's neck.
Cut along the left-side fold to create the slit.  You will cut from the bottom of the fabric up to 1.5 inches above the crease.
With the top of your cut 1.5 inches above the crease, measure about 5 inches down from the crease.  This becomes the length of your neck indentation.  Cut as shown in the picture above.
When you unfold your fabric, it should look like this.
Now, fold it from top to bottom and you are done creating the Jedi Robe.
Add thick jute roping as a belt and your no-sew Jedi Robe is complete!
I made several robes and hung them up for my son's guests to wear.    And can I just tell you how cute cool those boys looked in their Jedi Robes?  Priceless.  They were very excited to enter Jedi training, make their own light sabers and fight the storm troopers.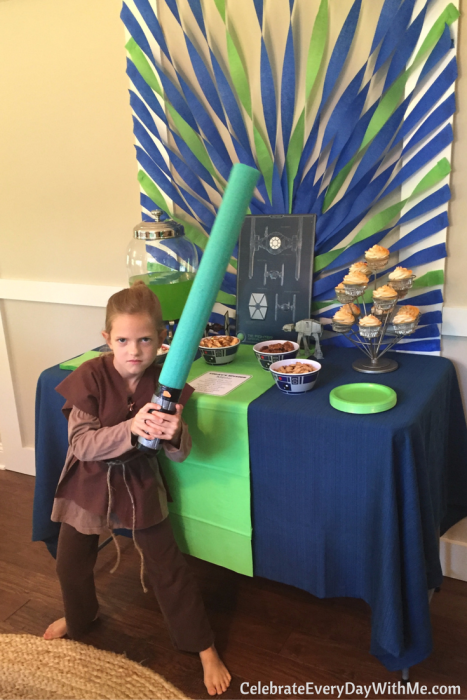 Of course, my little Rey had to get in on the fun, too!
You May Also Be Interested in: