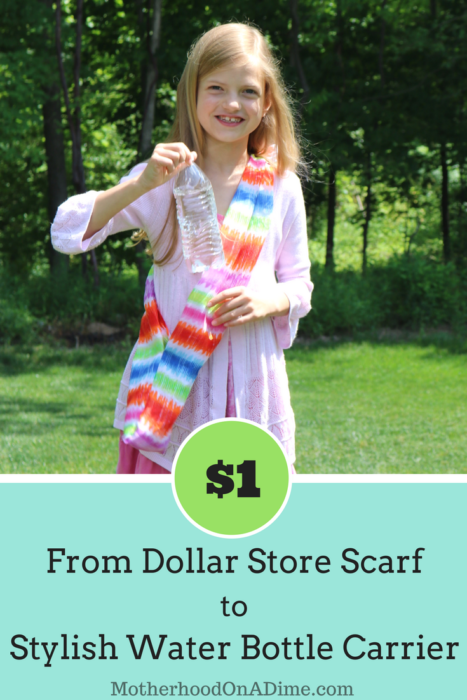 Hi friends!  How is your summer going?  Ours is flying by despite my attempt at a slow summer.  This week, both of my kids are at VBS but last week my son attended an awesome outdoor adventure camp.  On the list of items he was required to bring was a water bottle and strap.  As the kids are moving about camp, it is nice to be hands-free while making sure they are staying hydrated.
For my son, I bought a strap to atach to his water bottle, nothing fancy.  But I thought my daughter would like something more when she is going on walks or playing in the woods.  That is when we came up with this cute water bottle carrier.
The carrier does require two straight lines of stitches but let me tell you . . . if we can sew this, you can too!
>>Read the rest of my post at Motherhood On A Dime.