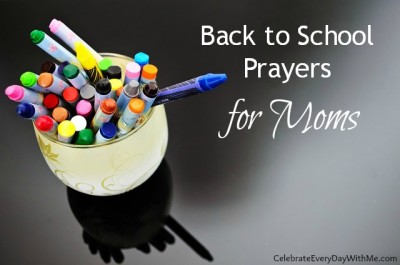 Being a mother is a beautiful, God-given role.  Rocking that precious gift in your arms, spending a rainy afternoon cuddled up on the couch reading books together, kissing their sweet head when asleep.  Motherhood definitely has those picturesque, savory moments.
But we can all acknowledge that every moment of motherhood isn't necessarily beautiful.  Yes, there are the explosive diapers, public displays of disobedience and then of course, comes the worry when they start venturing away from your hem more and more.
A whole new world begins when they are in school.  Academics, athletics and even opportunities for your child to be hurt, uncomfortable and challenged.  And it can affect us.  Elizabeth Stone was right when she said that being a mom "is to decide forever to have your heart go walking around outside your body."  As moms, we may want to rescue our kids from difficult situations . . . but there are times when all we can do is pray.
If you're new joining us today, this is the third and last part in our Back To School Prayers series.  We have prayed through 12 Scripture verses for our children, we've prayed for them by the classroom subject and now, we're going to spend a little time praying for ourselves, as moms.
Back to School Prayers for Moms:
Lord, I thank you that you care for my children more than I possibly could.  I am thankful that you see and know everything. There is nothing that escapes you.  You are the God who sees my heart and knows the hopes and concerns this mom has for her family.  

Make me into a godly mother.  Help me to follow your example of parenting; to be patient, understanding and able to discipline in love.  Mold my parenting that I may become more and more like you.  Help me to trust you as my children grow, knowing that you are perfectly able to meet all my needs and those of my children.  

Show me ways that I can motivate and ignite my kids' love for learning.  When they try new things, may I be their cheerleader.  When they are disinterested in a subject, may I be a strong encourager for their studies.  

When situations arise that trouble or challenge my children, help me not to act without seeking you first.  Help me to realize that I cannot protect them from everything of this world, but you can guard their hearts and minds in Christ Jesus.  

Give me wisdom for handling acts of disobedience.  Help me not to take the easy way out in disciplining, rather to act with my children's best interest in mind, even when it may mean difficulty for me.  

I ask for discernment to watch my words, my tone and my attitude.  Give me joy in parenting through the easy days and the hard.  Increase my faith as I watch how you will work in situations as I submit to your authority.  

Direct me to be a good manager of my time.  Whether it is new found time alone while the kids are at school or managing the schedule of homeschooling, help me to be productive and wise.  

Help me to be a witness of your saving love and mercy.  You are my Lord and my Savior and I love you.  May my children see my relationship with you and desire the same and more.  Let me be a living testimony of your power, love and glory, making the most of every moment I have with my children.  

Give me rest.  Rest from the worry and anxiety.  Rest for the long, hard days.  Rest for the hustle and bustle of this life.  Rest in you, sweet Jesus.  

In Your Most Holy Name, Amen.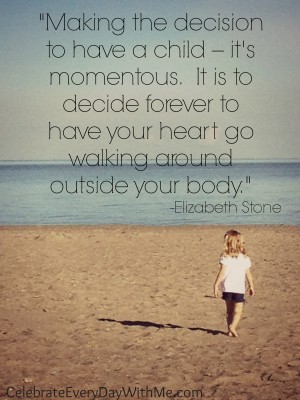 What would you like prayer for?