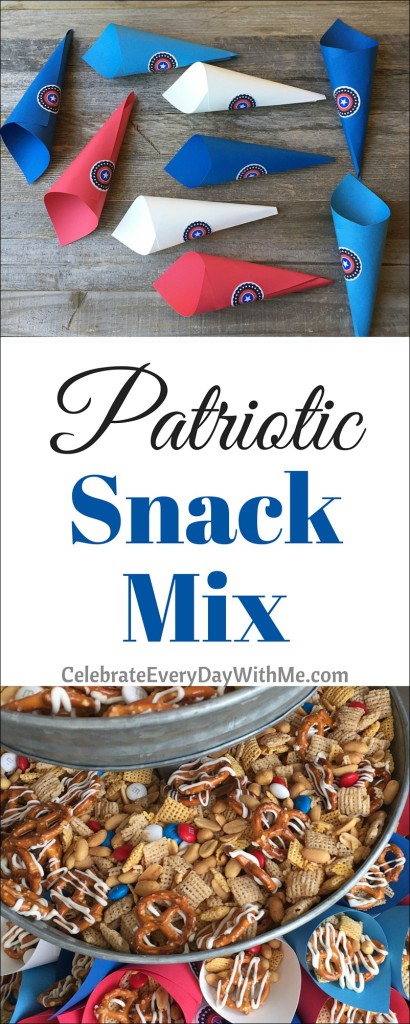 It is mid-June and I am starting to think of July 4th parties.  For years, I have wanted to throw a July 4th brunch and friends, this may be the year!!
Will you be hosting a party or attending a picnic?  If so, here's an easy patriotic snack mix that is perfect for your upcoming July 4th celebration!
I choose to fill my galvanized tiered stand with cute paper cones and loose snack mix.  Take a peak!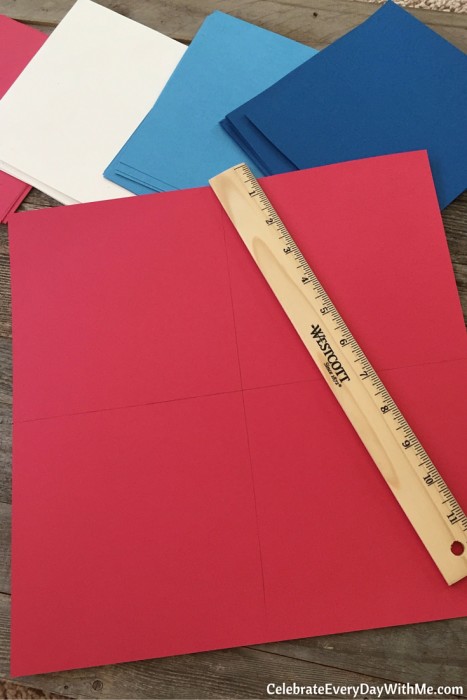 I am always very well stocked in an assortment of cardstock so that is what I used in red, white and two shades of blue.  However, because cardstock is thicker, it was a bit difficult to keep the cone secured and closed.  Thinner paper would have been much easier to work with.  Anywho…
Cut your paper into 6″ squares.  I liked this size for my tiered stand and it used a whole piece of 12×12 scrapbook paper.  Win-win!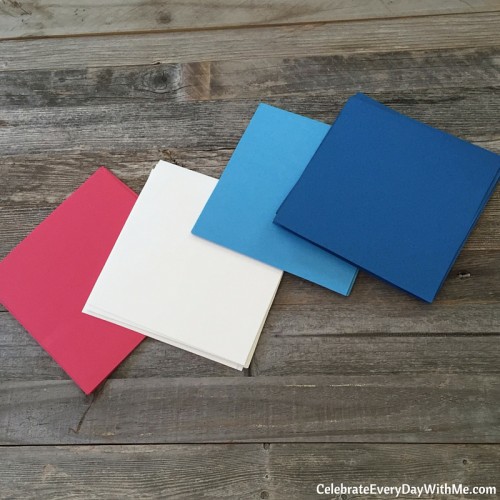 (This post contains affiliate links.)
I didn't worry about using my Cameo for cutting the squares, but I did use it to make these cute patriotic doilies into stickers with this paper.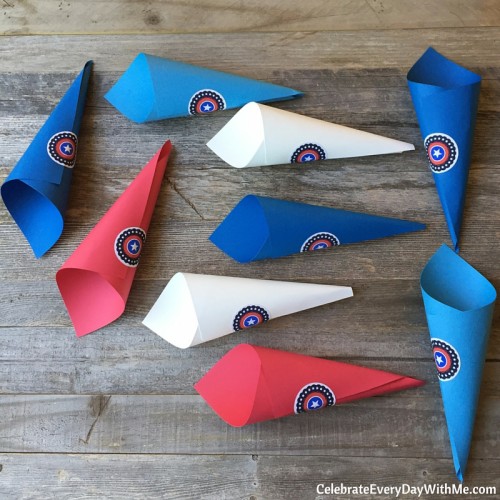 Now it's time to move into the kitchen.
What you'll need to make Patriotic Snack Mix:
1 bag of pretzels
white chocolate to drizzle
32 oz cocktail peanuts (salted)
Rice Chex (about 1/2 a box)
Corn Check (about 1/2 a box)
M&M's (Red, White and Blue bag)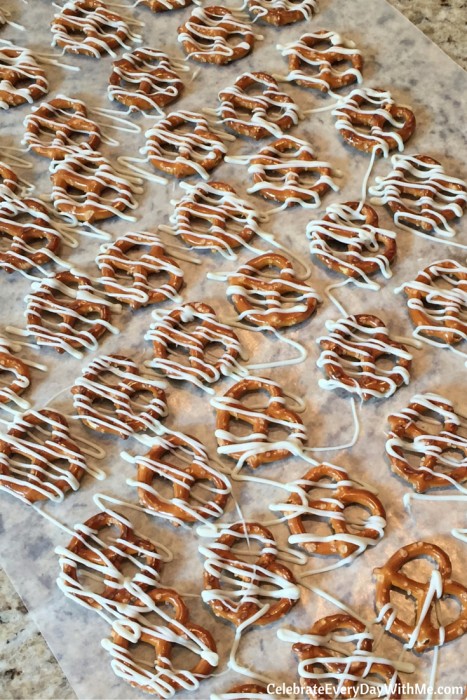 Melt the white chocolate and drizzle it over the whole bag of pretzels.  I use these bags and just pop the chocolate in the microwave.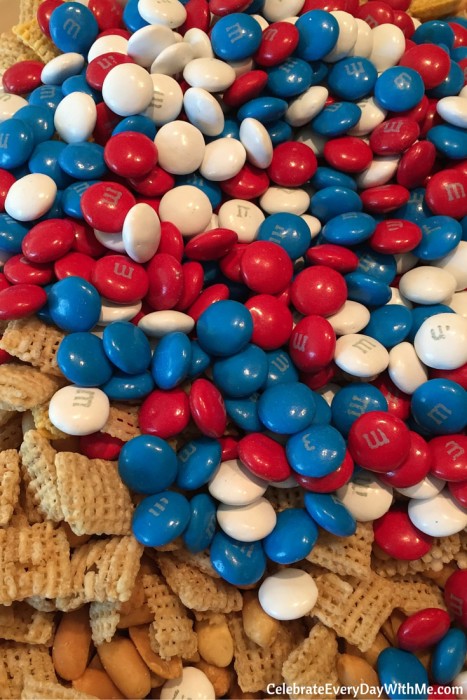 Mix all your ingredients together and either fill cones or put in a festive bowl.  If your cones have a small hole in the bottom like mine, be sure to throw in a couple pieces of Chex in first.  This will keep the smaller items from falling out.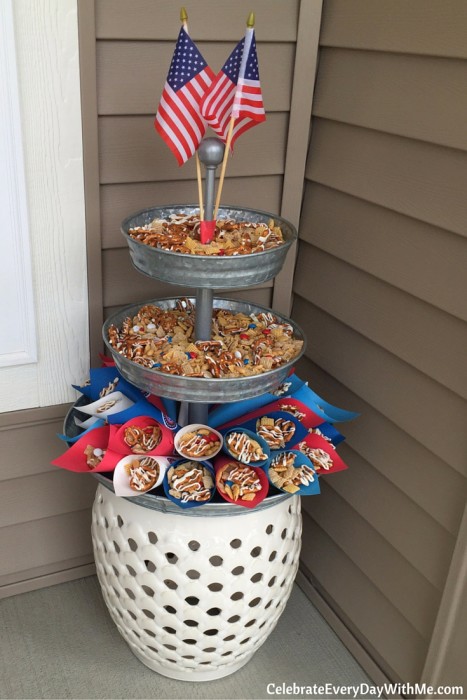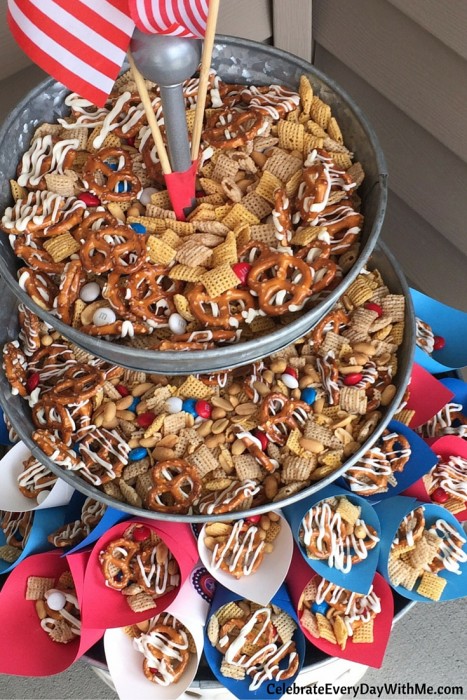 Don't you want to grab a handful?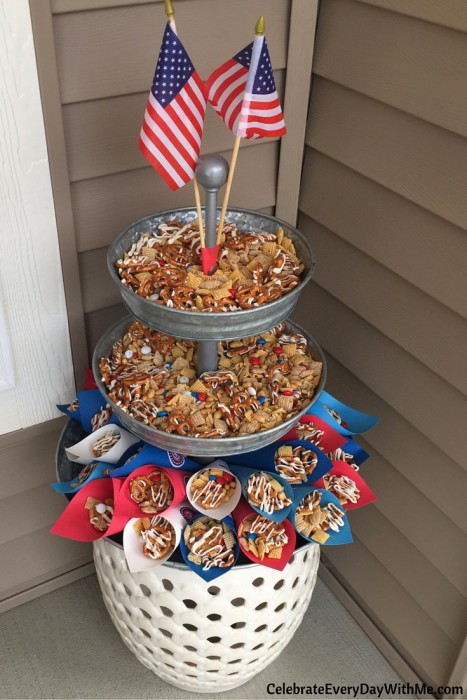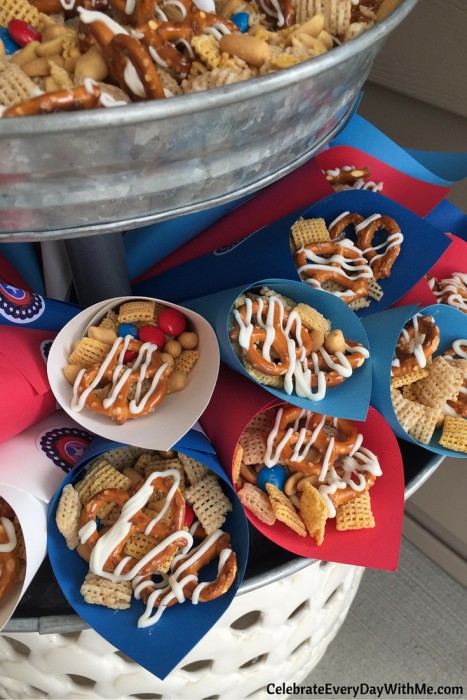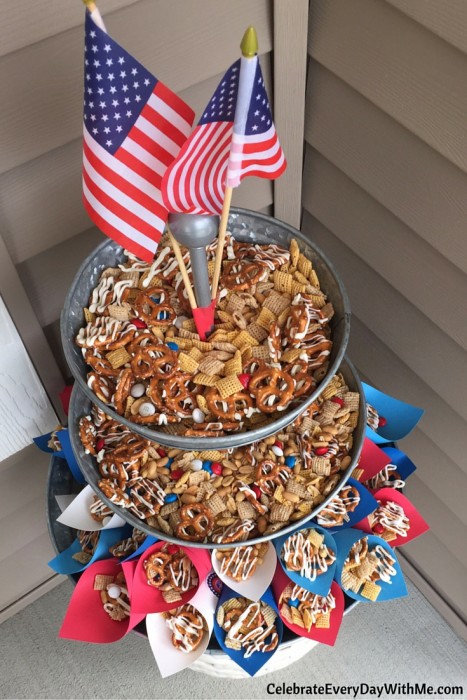 Do you have an easy snack mix you like to serve?  Share it below in the comments.