Do you secretly get a little giddy when you're walking up a driveway to a yard sale?
Are you excited to discover yard sale treasures?
Do you like to save money by shopping garage sales for your kids' toys and clothing?
If so, you may be a YARDSAILR.
I shop yard sales for toys, kids' clothing and entertaining wares.  Of course, there are the random items that call my name while shopping, the old furniture longing to be repurposed and the craft projects just looking for a new home.  And if you want to talk parties and entertaining, I find yard sales to be a great way to save some dough as you build a collection of goods for your next event.
Yes, I.love.yard.sales.
And that is why I am so excited to introduce you to YardSailr, a fantastic new (& free) app that finally makes it easy to find local yard sales and list your own.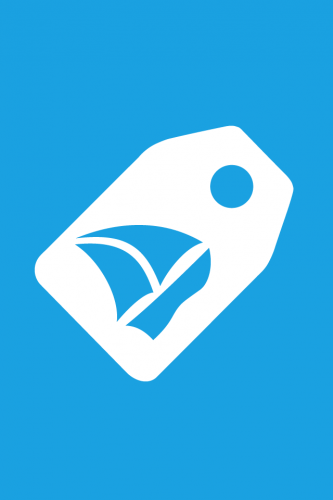 Here is how it works (it couldn't be easier): 
Go to the website or download the Yardsailr app (available in the App Store or Google Play).  Turn on your device's location services or enter your zip code.  Select the number of miles in which you want results.  See the listings, hop in the car and shop!  Didn't I tell you it was easy?
What's to Love about the YardSailr App:
You don't have to search through a long list of yard sales that are far away.  Unlike Craigslist, you have complete control over your search parameters.  Only want to shop sales within 5 miles of your location?  It's possible.  For my area, Craiglist shows all the Greater Cleveland sales…ALL!  I don't know about you, but I don't have the time to sort through the a long list of garage sales, most of which are over an hour away.  With YardSailr, you enter your zip code and choose a radius.  Awesome, right?
Photos show up in the search results listing.  No need to click on each sale, to find out if there are photos from the seller.  They are right there in the search results.  I don't know about you, but I love seeing pictures.
The website and app are convenient and easy to use.  I like the way it is structured and organized.  It just makes plain old sense!
One thing I did notice was that occasionally the address showed as a range in the search (ie. 105-125 Main Street).  If this happens for you, just double check the address given by the seller and you'll be fine.
Listing your own sale is a breeze.  I listed my cousin's sale in minutes and was even able to check mark categories of items being sold (toys, collectibles, tools, etc.).
All in all, the YardSailr app is great and simple to use.  It makes finding the local yard sales easy.  YardSailr has a permanent place on my phone.  
The Giveaway:
To celebrate their great new app, YardSailr is graciously giving away a $75 Amazon Gift Card to one of our readers.  The giveaway ends Monday, August 4th at 11:59pm and there are lots of ways to earn extra entries, including a bonus for downloading the app.  Use it and love it, friends!
Disclosure:  I am being compensated in the form of advertising for an honest review.  All opinions are my own.  Please see my Disclosure Policy for more information.