Picture This: Daddy leaves work after a long, exhausting day. Things have been a bit stressful and he is in need of some fun. And you and the kids are about to deliver!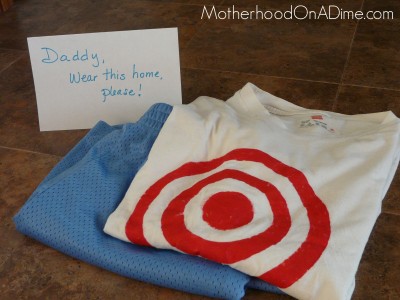 He knows something is up because he found this waiting for him.
>> I'm guest posting at Motherhood on a Dime.  Read the rest of the post here.