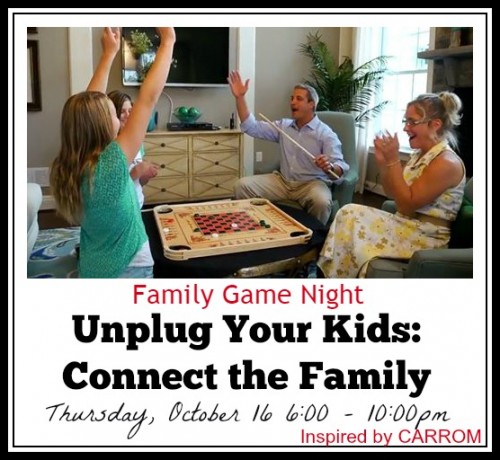 Have your kids ever entered the room to ask you a question and found you completely absorbed in your news feed on Facebook to the point where you didn't even hear them talk?  Have you found it easy to sit with your kids at play and rather than enjoying watching your kids and listening to their in-depth imaginative story lines, you grab your tablet and catch up on Instagram or Pinterest?
When my kids think back to their childhood, I do NOT want them to picture me with my phone always in hand.  I do not want to be glued to my device to the point that any time I have a spare moment, I am reaching for my phone to occupy my mind.  I am not saying it is bad to answer that email when it comes in, to keep up to date on your friends' lives, but the question is how much does technology invade on your living.  
It comes down to boundaries.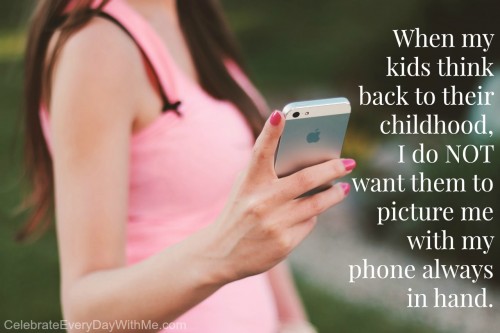 What are your boundaries for using technology in your home?  Do you have teenagers who are constantly looking downwards (and I don't mean to check out their cute, painted toe nails)?  Since my kids are young and have had relatively little exposure to technology (only being allowed to play games on my phone for maybe the equivalency of an hour a month), they are not joined at the hip to phones, tablets and pc's.
And since living at my mom's, I seem more often to forget where I've put my phone rather than carrying it everywhere like I did at the last house.  And I'll tell you it is somewhat of a welcome change . . . well, except for yesterday when I missed a phone call from our builder.  But it was worth the snuggle time I was having with my daughter on the couch.
One of our house rules (obviously for my husband and I) is no phones at the dinner table.  If we are eating together, emails, messages and calls can wait.  It is important to unplug and connect with my family.  
And I want to do it more.  
This Thursday, inspired and sponsored by Carrom, a 100 year old family game manufacturer, is Family Game Night.  It is an evening to Unplug Your Kids and Connect the Family.  Put aside your tablet.  Go put your phone to bed for the night.  Close the laptop.
Family Game Night

Thursday, October 16   6:00-10:00pm
Spend the evening connecting and having fun as a family.  Smile.  Laugh.  Go ahead and be a little competitive.  Enjoy the time together.  Who knows, maybe you'll start a new tradition.
Will you join me and families across America?  I will be tweeting and posting a picture at the beginning of family game night, but going offline after that.  Hope to hear on Friday that you had a wonderful and meaningful evening!
What are your household technology boundaries?  
*Carrom was a sponsor at Bloggy  Conference.  They were delightful to speak with and my family loved playing their games.  Thanks, Carrom, for reminding us of the importance of connecting as a family.  Follow them on Facebook.