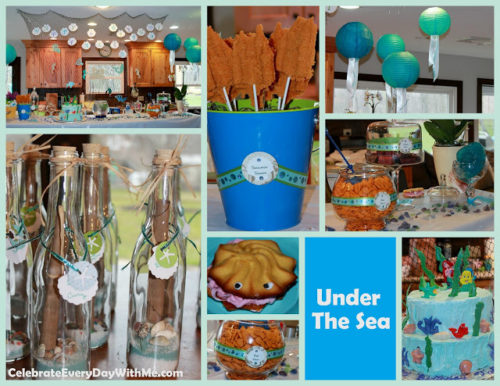 Oysters & pearls, baby whales and sea glass . . .  sound like party food to you?  Today we're taking a second look at Marcy's Under the Sea Party, but this time we'll be focusing on the party food.  You will love all her fun treats (and the clever names).  But first, if you missed last week's post on the decorations, go here.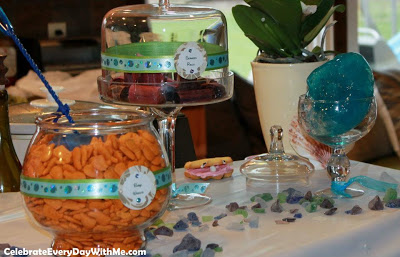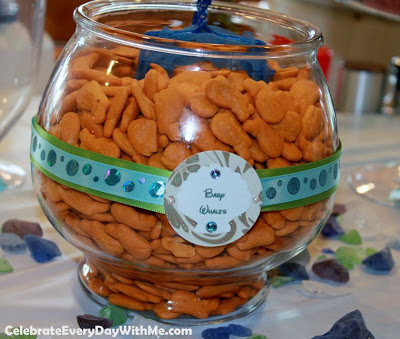 Baby Whales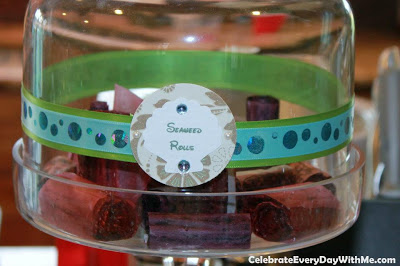 Seaweed Rolls aka homemade fruit roll ups.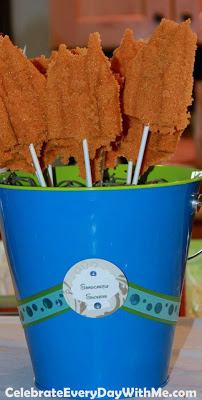 Sand Castle Pops:  Marcy used a sand castle mold for this sugar and egg white treat.  You can find the recipe on Tradewind Tiaras.  Marcy used dehydrated egg whites as the recipe suggested, but the terracotta color made the mix a little too orange so she added green to make it more of a sand color.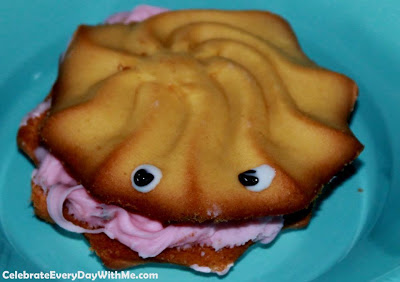 The oyster cookies were part of each guest's place setting . . . and every girl found a pearl inside!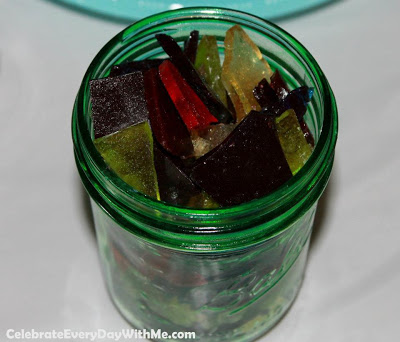 If you didn't think that Marcy had a lot of clever little Under the Sea foods, then this will definitely push you over the edge.  She made edible sea glass candy!  The recipe is from Not So Humble Pie.  The flavors are cotton candy, blueberry, raspberry, creme de menthe and maple.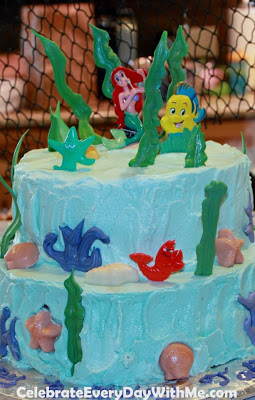 The Cake was made by a local baker friend of Marcy's.  Ariel was purchased but everything else is made from sugar or chocolate.  Yum!
For drinks, Marcy served "Talia's Ocean Water" and "Mermaid Juice" (lemonade tinted blue, served in repurposed glass bottles).  Don't you love her little straw and sand dollar flag?
Thanks for sharing this great party, Marcy!  You thought of all the details and your daughter and her friends must have been thrilled.
Would you like to see another of Marcy's featured parties?  Check out her daughter's Tea Party.