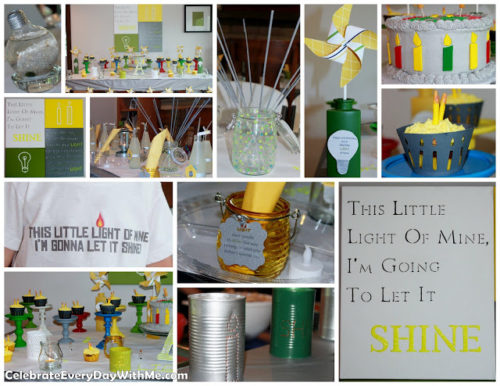 As promised, here is the second part of Marcy's "This Little Light of Mine" party for her son's 2nd birthday.  If you missed the first post with all her creative decorations, you can check it out here.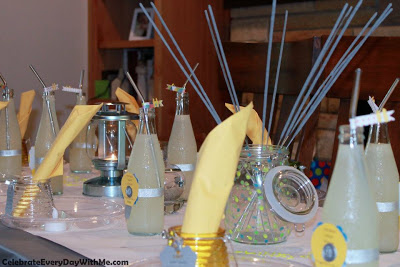 On the dinner tables were silver lantern centerpieces, the
sparkler jars
and the "place setting"
lantern with flameless candle
. Each guest enjoyed lemonade in a glass bottle complete with a flag on the straw and a wax seal on the tag.  The wax seal stamp was the letter A for Asher and kept in line with the  "This little light" theme . . . think wax, candle, light.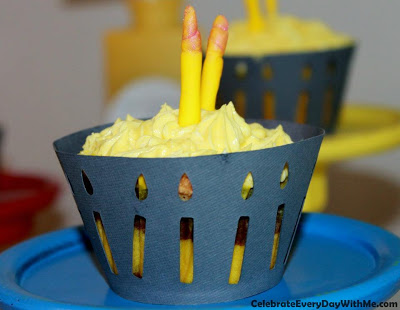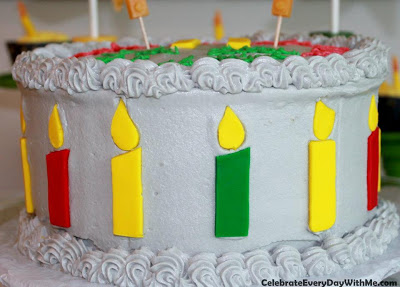 The cake and cupcakes were made by a local home baker and the candle cupcake wrappers were purchased on
Etsy
.  The two candles in each cupcake are rolled fondant.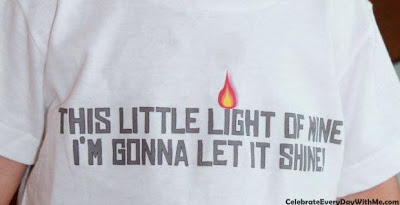 Asher's party shirt.  Precious!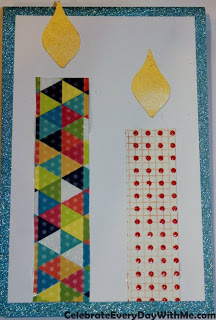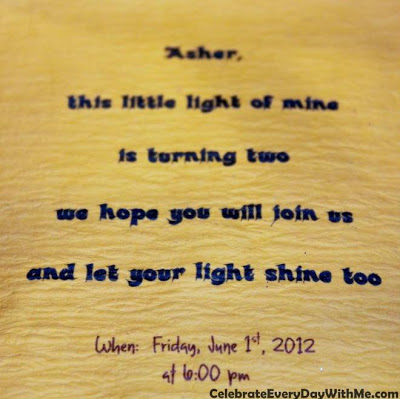 The cute invitations Marcy made bring us full circle on this sweet party theme.  Still to come is her cool tip for getting perfect raised lettering on canvases and later in the week, how she made the cupcake pedestals.  They will make a perfect addition for your next party!
Thanks, Marcy for sharing your party with us!