(This post contains affiliate links.)
Happy New Year, Friends!  It's great to be back with you.  I love the new year because it feels like a wonderful, fresh start (which is funny because it's just a flip of another page on the calendar).  But even so, the new year creates a great opportunity to re-prioritize, make goals, and find inspiration and focus for what is most important in life.
Have you been thinking about goals or things you want for 2018?  Mine include being present and focused with family, publishing a new book and growing deeper in my relationship with the Lord.
With this last goal, I am so glad I read my friend's new ebook, Seek Him First:  How to Hear From God, Walk in His Will, and Change Your World.  I first got to know Jennifer Hayes Yates through Self-Publishing School where we have been accountability partners for the last six months.  Jen has such a heart for the Lord and for others to grow in their faith.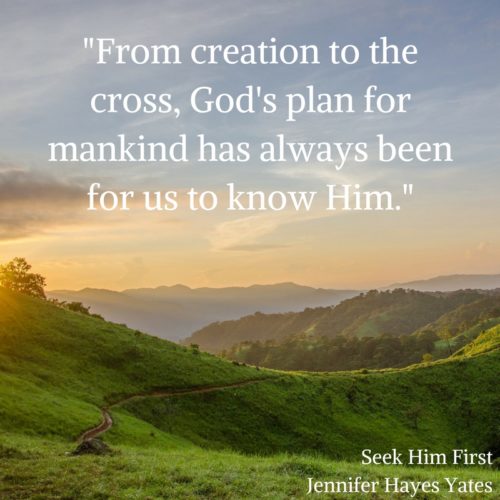 In her latest book, Seek Him First, she shares from her own experience what seeking God first and above all has meant in her life.  With relevant Scriptures, real life stories and heart to heart talk, Jen will not only show you what quiet times can look like along with different Bible study methods, but she will also motivate you to jump in and get started (or dig deeper).
The book is an easy and enjoyable read, and I love the questions Jen asks at the end of each chapter.  The questions will get you thinking and focusing on how you can grow and what comes next.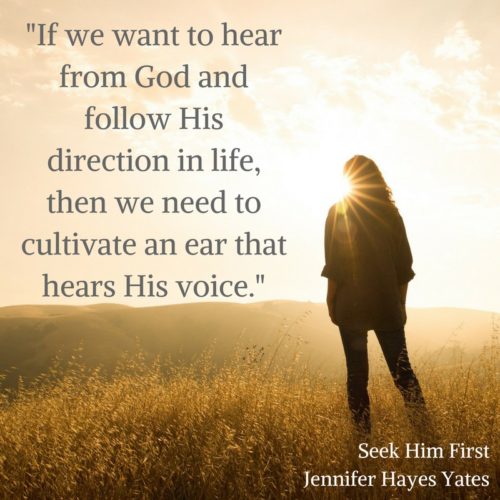 If you have been:
struggling with having a consistent quiet time with God
wondering if you are hearing from God
desiring to know God's will for your life
. . . then, this book is for you.
Jen is an engaging writer and she continually points you in the right direction.  The pages ooze with her love for God and I loved reading the book.
If you're wanting to get a fresh start with the new year and grow deeper in your relationship with the Lord, be sure to check out Seek Him First.  For a short time, it is ONLY 99 CENTS!  Then, it will go up to regular price.  So don't wait too long.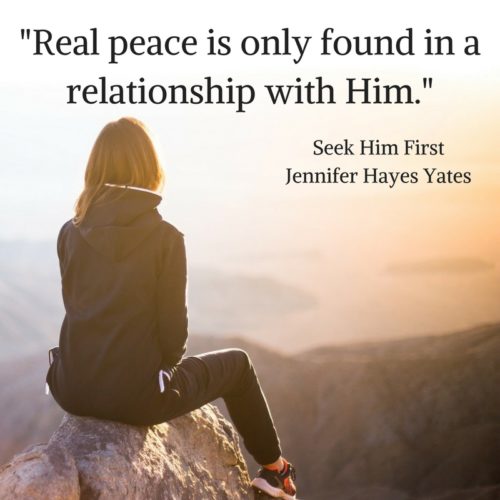 Learn more about Jen at her website, JenniferHYates.com and don't forget to leave a review for her book on Amazon.