This shop has been compensated by Collective Bias, Inc. and its advertiser.  All opinions are mine alone. #EmergenCRecipes #CollectiveBias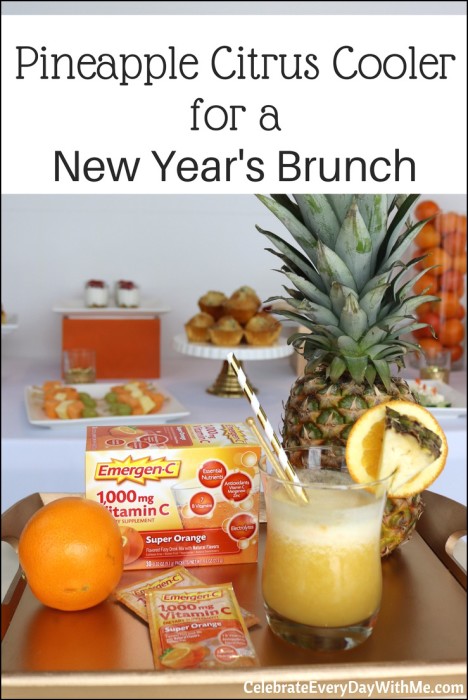 I love any reason to celebrate.  However, there is something uniquely special about throwing a New Year's party.  Maybe I am just sentimental, but I love the idea of reflecting back over the previous year while at the same time feeling the excitement for new opportunities and adventures.
For this party, I hosted a little New Year's Brunch.  I chose a color scheme of citrus-orange, white and gold.  I wanted that clean, fresh feeling to meet head on with the glitz and glimmer of a New Year's celebration.  At many of my parties, I feature a fantastic drink that fits perfectly into my theme.  This year was no different.  I created a delicious and refreshing Pineapple Citrus Cooler that my guests loved.  The bonus?  It's healthy.  What a great way to start off the new year!
I served the drinks on a beautiful gold tray (catch the DIY below) as my guests arrived.  I love putting something in my guests' hands when they walk in the door.  For some people, having something to fidget with can make them feel more comfortable.  Plus, a fun drink at arrival is welcoming and hospitable.
Let me show you the WHOLE party . . . from the menu and how to make the buffet risers to the festive decor and this yummy pineapple citrus cooler recipe.
Planning a Tablescape
When I plan a tablescape, I purposely want my guests' eyes to be drawn to different levels on the table top.  I will use cake plates, risers and other props to elevate my platters.  For this brunch, I wanted a clean look which would require simple risers or boxes to lift my food off the surface of the table.  No draping fabric or other flowing materials on this table!
In much of my party planning, spray paint is a frequent friend.  Last summer, I discovered gold spray paint.  It is ah-mazing!  I was so enthralled, I even painted some rocks in my yard and hid them in the woods to surprise my kids.  For this party, I used a combination of gold and orange for the risers on the buffet table.
The boxes came from a craft store (at 50% off which is always good when you know you are immediately going to change and repurpose the original product).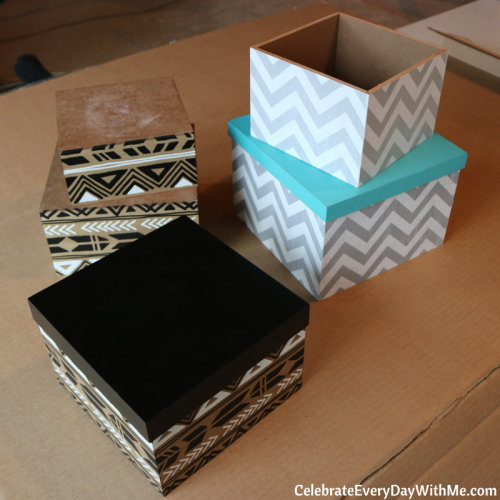 The boxes took several coats of paint but I was thrilled how they turned out.
HELPFUL TIP:  If you are struggling with coverage over certain colors (like orange spray paint over my chevron patterned box), throw a coat of white paint on the box.  I was having a difficult time getting my orange to hide the contrasting chevron lines, but once I put a coat of white over the entire thing, the orange took much better.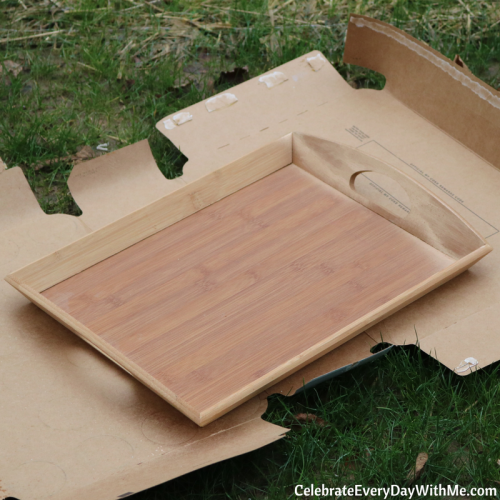 For a pretty tray to hold my festive drinks, I couldn't find exactly what I wanted.  So I spray painted this bamboo tray with my gold paint.  Can you see why I love spray paint for party decor?
HELPFUL TIP:  Be sure to add a coat of sealer on items that will hold drinks to avoid water marks.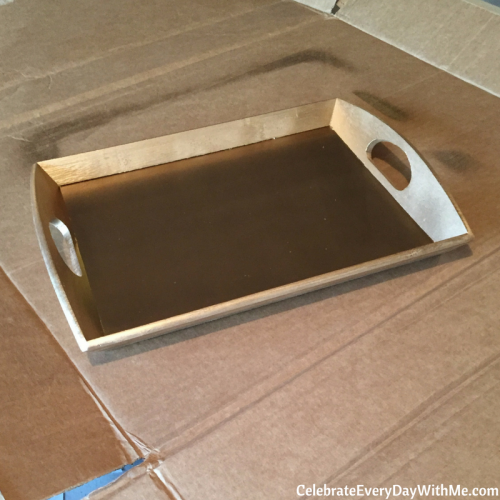 Now, let's take a look at how to make this delicious Pineapple Citrus Cooler:
I ran to Walmart to pick up the ingredients and I love that this recipe isn't anything too difficult.  You'll just need to chop some pineapple and squeeze an orange.  Everything else is super simple.
Pineapple Citrus Cooler Ingredients (1 Serving)
1.    1/2 Cup Pineapple Chunks
2.    1/2 Cup Pineapple Juice
3.    1/2 Cup Crushed Ice
4.    The Juice of 1/2 an Orange
5.    One Packet of Emergen-C "Super Orange"
Fresh fruit garnish optional.
Put the pineapple chunks in a blender.
Add pineapple juice …
… the freshly squeezed orange juice …
… and ice.
Blend until smooth.
Then, add one packet of Emergen-C and stir by hand.  This will make the drink fizzy and add healthy vitamins, nutrients and electrolytes.  For years, I have had Emergen-C on hand in my pantry and love how it makes me feel refreshed and replenished . . . especially during the winter months, when staying healthy is important to me.
Plus, the B Vitamins enhance energy naturally* (and who wouldn't appreciate that?).  Hooray for an easy and delicious way to take vitamins that are important to a healthy lifestyle.  There are several different flavors you can try.  They are all good, but Super Orange is my favorite!
I added a glittery gold stirrer and striped straw, along with fresh fruit garnish.  So pretty!
HELPFUL TIP:  When garnishing with orange slices, make sure your slice is not too thin.  If you cut the orange thin, the flesh of the orange will not be strong enough to hold your orange in place.  A little thicker of a garnish will do the trick!

New Year's Brunch Menu
This menu was such fun to plan.  Here is what I served:
> Breakfast Casserole
> Fruit Kabobs (served on the same gold stirrers as in the drink)
> Yogurt & Granola Cups
>Tea Sandwiches
> Blueberry Muffins
> Cucumber Canapes
> Assorted Cheesecake
> Chocolate Cake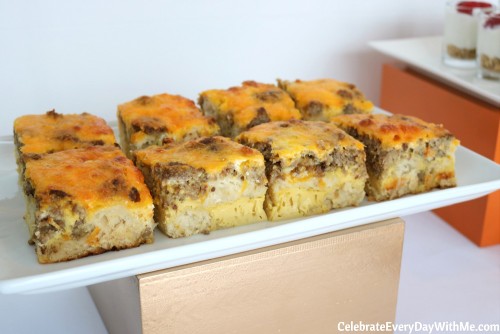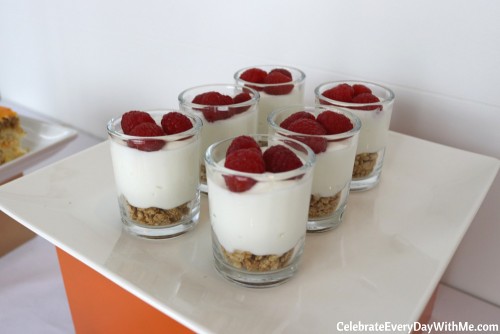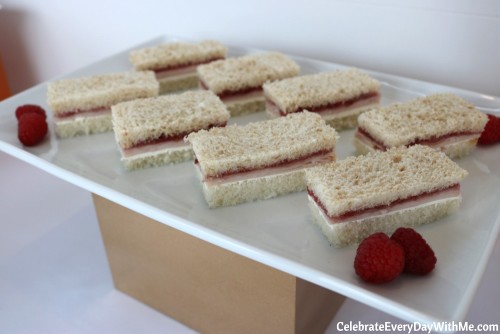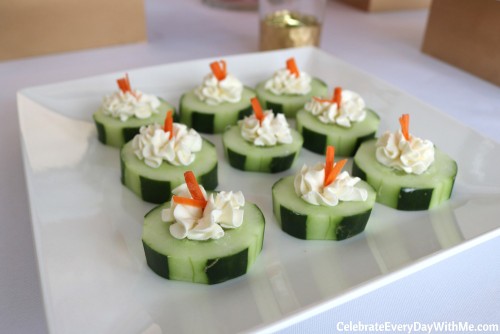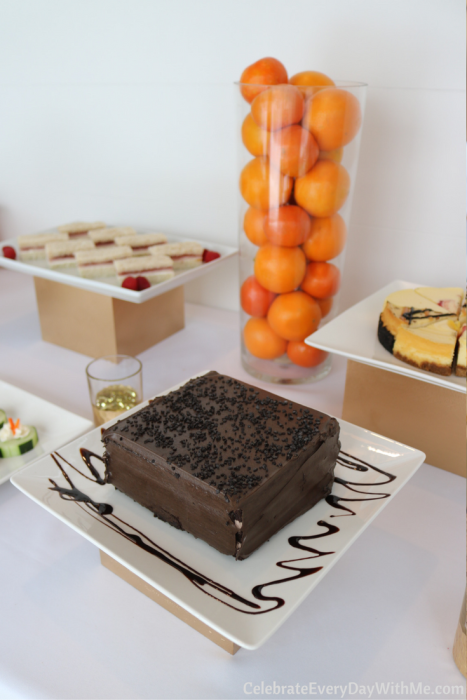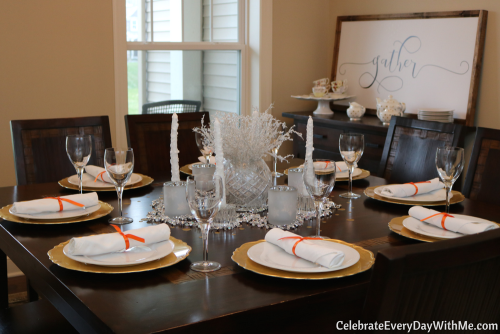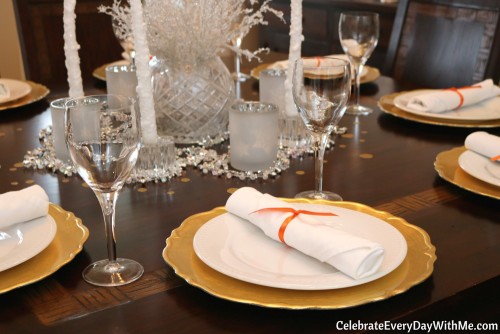 Our New Year's Brunch was such fun.  Everyone stayed much longer than I expected, which only means one thing . . . a good time!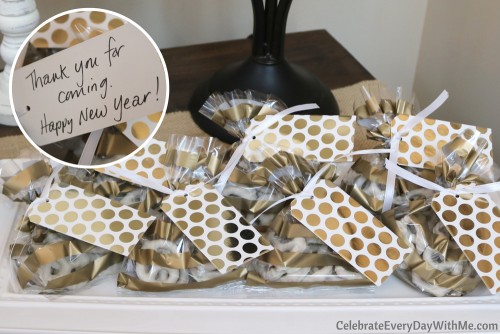 Here is where I found my items in the store:
Do you have a healthy drink recipe you like for parties?  Check out more from Emergen-C, including getting your own free sample.  
*This statement has not been evaluated by the Food and Drug Administration. This product is not intended to diagnose, treat, cure or prevent any disease.