Today, you're getting two great and inspiring photos for more summer fun.  Check out these clever moms (and kids), enjoying a little twist on their ordinary playground slide.  What a fun and slippery way to stay cool this summer!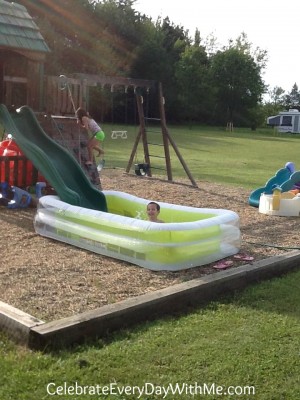 Thanks to Lorrie for sharing this great picture!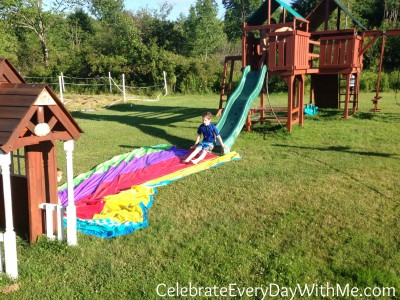 Sonya's kids moved their Slip 'n Slide all on their own.  Thanks, Sonya!
Photo Friday:  Over the next several weeks, I'll be featuring photos that are inspiring me in fun, parenting, entertaining and more.  Do you have a photo you'd like to submit?  Email me at Kristen (at) CelebrateEveryDayWithMe (dot) com.