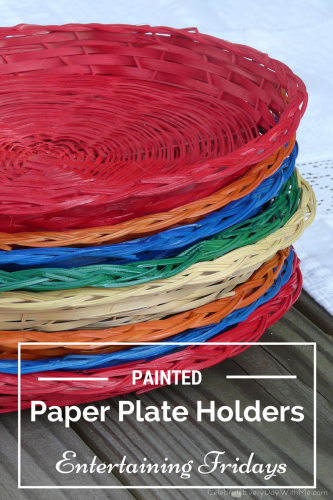 Welcome to Entertaining Fridays!  Thanks so much for stopping by.
Today, I am sharing a super simple idea.  It is so simple in fact, that I can't believe I didn't think of it before . . . Painted Paper Plate Holders . . . Fun, colorful and an ingenious touch to add some pizzazz to those old plate holders that have been around since we were kids.
I saw this idea while browsing through the Entertaining edition of Better Homes & Gardens.  Oh, how I love that magazine!  And this little DIY couldn't be easier.  So, let's get started.
Grab your paper plate holders.  (Don't have any?  Add this set of 4 to your next order.)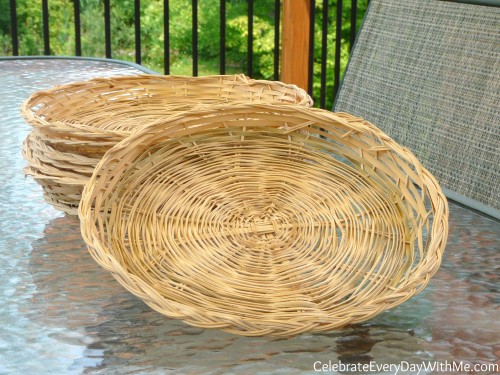 Round up the spray paint you have on hand.  Ok yes, I have a little problem with spray paint!  These are only some of the colors I have.  Love the stuff.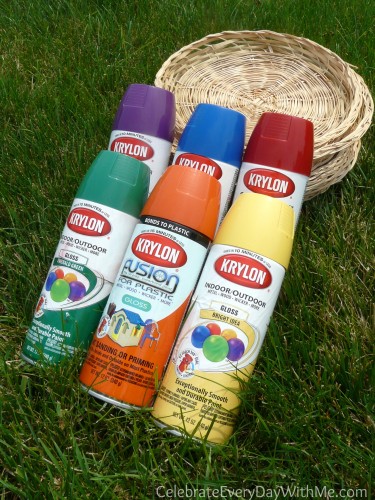 Give each plate holder a good spray top and bottom.  Take a second glance before you pack up the paint to make sure you have covered each holder sufficiently.  Alas, my purple ran out mid-plate.  No purple for my princess this time.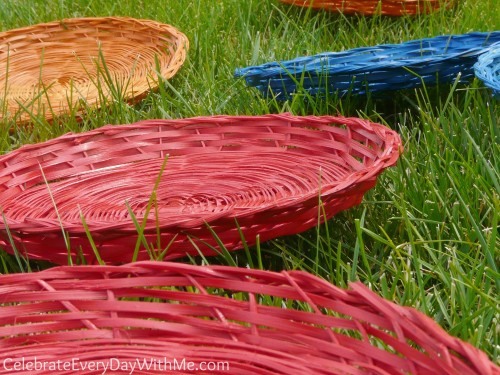 The grass was the perfect place to set the plates as they dried.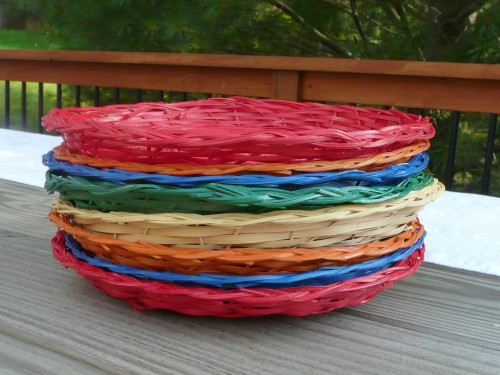 Don't they look so much better?
One of my ceramic plates fit perfectly.  Who says you have to stick with paper?
P.S. If you are interested in Better Homes & Gardens,
 Amazon has it for $7.50 per year!  It is a great price for 12 issues.