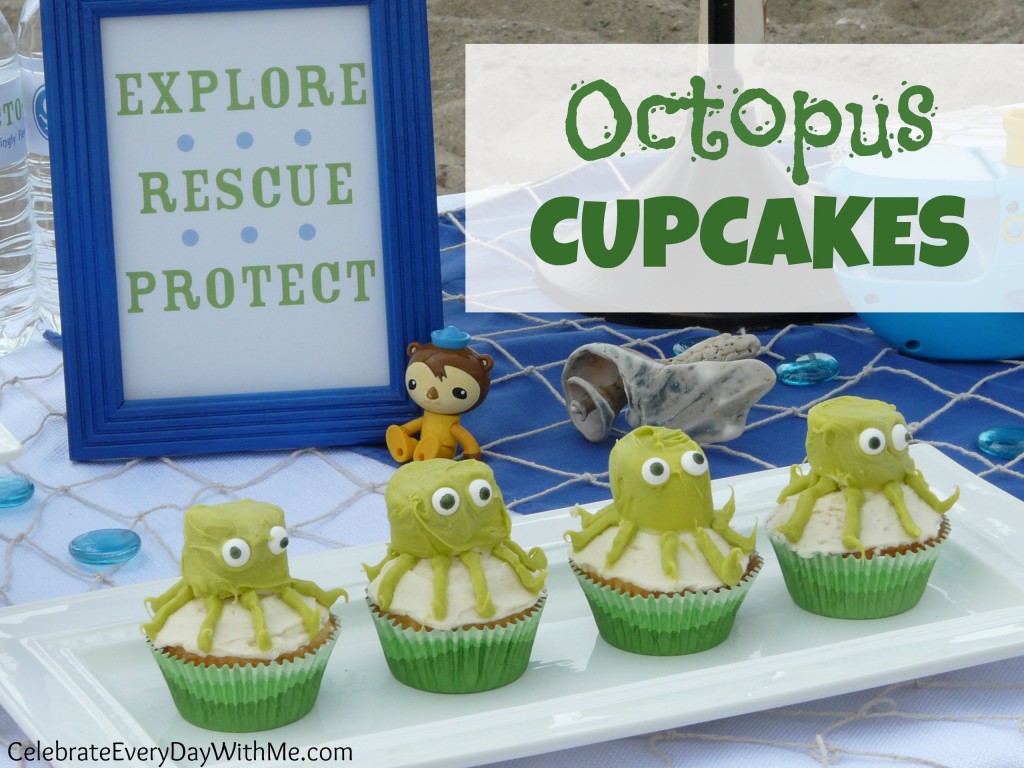 Earlier in the fall, we celebrated my son's 6th birthday.  Six.  Where did the time go?  I know those of you with older children have told me how fast things move and I haven't wanted to believe it.  But at six years old, we are 1/3 of the way through raising him "under our roof."  How can it be?
But with each year comes a special birthday and we certainly have fun celebrating.  This year, with a Disney Octonauts party, was no different.
I have pretty much given up making cakes for the kids' parties.  I make full and (sometimes) fancy cakes for my children's actual birthdays, but with everything else that goes into preparing for a party, cupcakes have proved to be one easy shortcut.
So if you are throwing an Under the Sea party or an Octonauts party, these Octopus Cupcakes rank big on cute and creative and low on the amount of work required, especially when you can make them the day before the party.  And don't we love things we can do before party day?  For sure!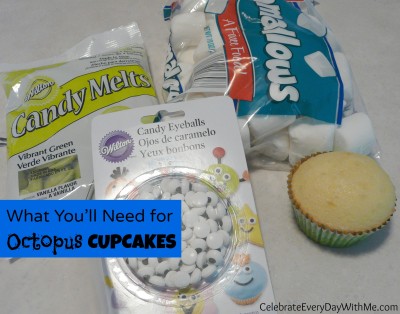 These Octopus Cupcakes require only a few items:
Melt your chocolate according to package instructions and dip your marshmallows.  While the chocolate is still wet, stick on your eyes.  Take care to match the size of the pupils to one another.  I had a couple octopuses who looked like they had just done a bit too much spinning under the sea.
Once completely dry, place your octopus bodies on the frosted cupcakes.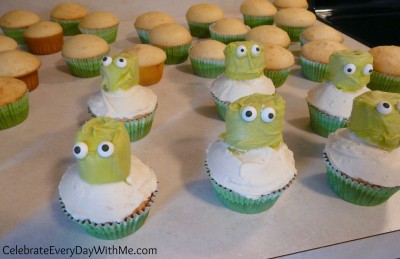 For the legs:  Melt more chocolate in a Wilton Decorating Bag
 and snip the end of the bag.  Squeeze the chocolate from the marshmallow body toward the edge of the cupcake, dragging upwards at the end of the leg.
Not forming perfect legs?  No problem.  Didn't you know that no two octopuses are exactly alike?  😉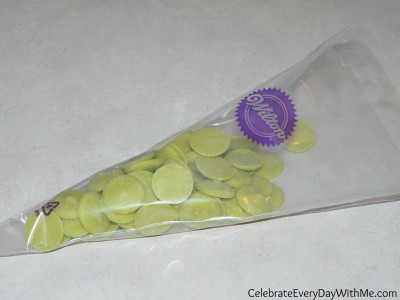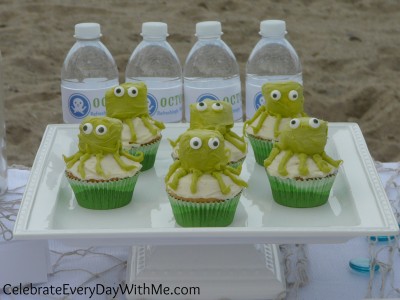 Want a quick recap?  Here you go!

They were quite delicious and make for an easy addition to any sea-themed party!  Stop back on Monday when we'll take a look at more.
Related Posts:
A Disney Octonauts Party (Part One)
Octonaut Party Games (Part Two)