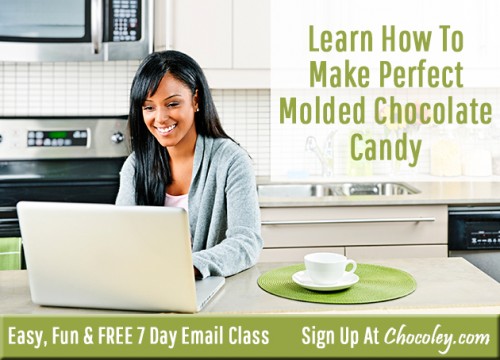 Here is a fun opportunity to learn something new, improve your skills and make some delicious molded chocolate candy!  Did I mention it is FREE?
Chocoley has recently launched:  How to Make Perfect Molded Candy.  This easy, fun and free 7 day email class is perfect for everyone, from beginners to experts.  I just finished the course and I learned so much!
Now, let's celebrate with some chocolate!