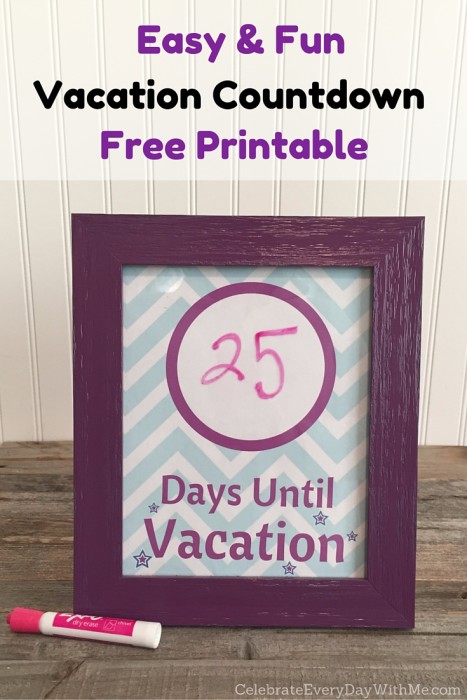 Winter is here.  In Ohio, we experienced quite a mild December.  I have to say, it was lovely.  But with the New Year came the cold temperatures and the chill has left me pining for the warmer weather of the south (not to mention losing the scarves, gloves, hats, boots, snowpants and thick coats needed for outdoor recess – a'hem).
Are you planning a vacation this winter?  Well if so, I have an easy Vacation Countdown with free printable for you.  And if not, just save it for your next trip.  It's cute, chevron and makes me happy just looking at it.
Simply:
Download it.
Print it.
Stick it in a 8×10 frame. (Trim if needed.)
And start counting down to fun in the sun, snow on the slopes or air in your paraglider (if you're my brother).
>> Download Here >> Countdown to Vacation Chevron
How many days until your vacation?