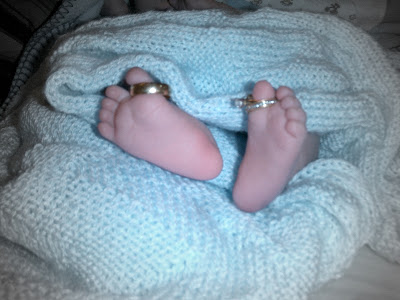 Here is a fun photo idea for your baby!  
I saw this idea when my cousin took her son to a department store's photo studio.  It is something you can recreate in your own home.  Just be ready for a little wiggle action!
Grab your wedding rings and try a variety of blankets or fabrics to set the stage for your little one's feet.  In the above picture, I used my son's baby blanket for sentimental reasons.  And don't forget to re-shoot when #2 comes along.  Below, I used a blanket big enough for TWO wiggly bodies.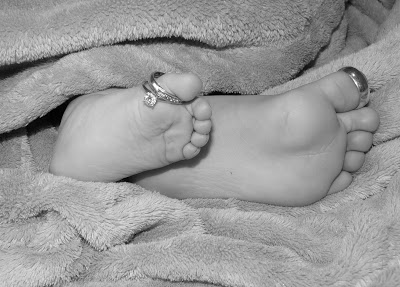 I found it easiest to shoot quickly while my husband held the kids' legs under the blanket . . . and it didn't hurt to have Mickey Mouse Clubhouse on either.
I love those precious feet!