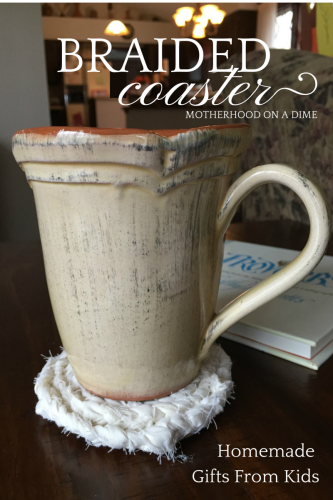 If you have a child who can braid and use a needle and thread, they will have a blast making this braided coaster.  And it makes a great homemade gift for mom or dad. *wink, wink*
My 5 year old daughter and I spent an enjoyable afternoon making the braided coaster together.  She helped tie the material  and I took care of the sewing, braiding and hot gluing.
What You'll Need:
A long-sleeved shirt*
Scissors
2 Safety Pins
Needle & Thread
Felt
Hot Glue Gun
*I used one of my husband's old dress shirts.  You can also use a pair of pants or even socks, although I suggest new.  😉
Find out how to make the braided coaster at Motherhood On A Dime, where I am excited to be guest-posting.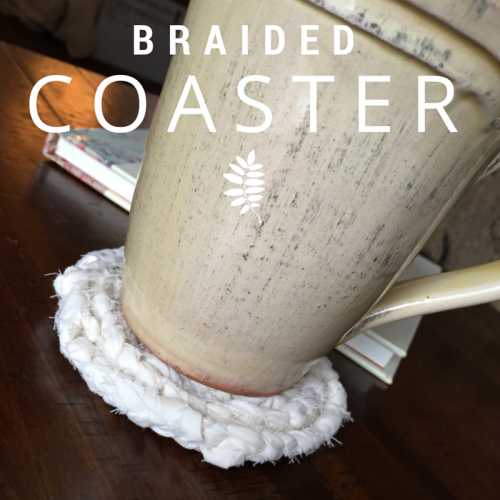 Enjoy!