This content has been compensated as part of a promotion for the Cleveland Parenting Expo.  However, all opinions remain my own.  #parentingexpo
Graduation days.  Do you remember the days?  The pomp and circumstance.  The long robes.  The feeling of accomplishment as you turn that tassel from one side of the graduation cap to the other.  All signs of completion.  You are done.  You took all the tests.  You wrote all the papers.  You passed all the grades.  You are now a graduate.  Your education is over.
Wrong!  Even though we may be tempted to think that education ends with high school or college, when we have children we are reminded that in many ways, education has started all over again.
Children don't come with text books, manuals or detailed instructions.  How do you take care of that baby?  How do you handle tantrums? What do you do with a teen who wants to show her independent side?   There are the wonderful days of parenting and there are the tough days where all you can do is pry your feet off the [sticky] floor and try to make it through the day.
We all need encouragement.
We all need support.
We can all continue to grow as parents.
That is why I am excited to share with you about the first Parenting Expo in Cleveland.  It is the one event all about parenting.  A two-day family-friendly event, where parents, grandparents, caregivers and educators will have an opportunity to receive up-to-date information on what's important to them right now – from prenatal care to raising teens.
Don't miss the giveaway below.  

We are giving away 4 pairs of tickets!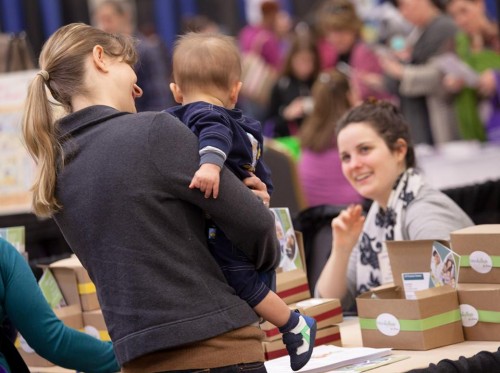 What stage of parenting are you in?  
What can you learn?
At the Parenting Expo, you will find great resources to help you grow in your parenting.  There will be parenting specialists, featured speakers, and great exhibitors with the latest products and services.
Here are some of the parenting specialists and presentation topics:
View the rest of the presentation and parenting specialists here!
In addition, featured speakers include:
Jim Tressel, Executive Vice President for Student Success, University of Akron
Corbin Bernsen, actor, director, writer and parenting advocate
Dr. Geoffrey Putt, Psy.D. Director of Parenting & Family Support Services, Akron Children's Hospital
Dr. Debi Gilboa, MD of AskDoctorG.com
Carolyn Stulberg, Founder & Executive Director, Alexandria School for Nannies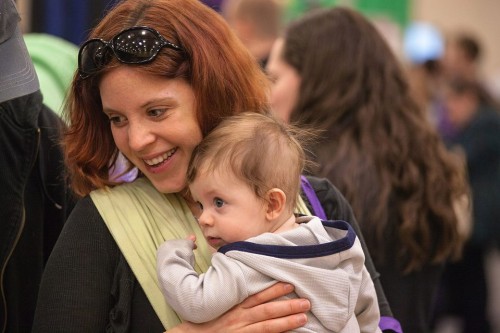 WHAT A GREAT IDEA:   The expo will also feature an indoor playground where you can interact with speakers while keeping an eye on your kids.
The Parenting Expo Cleveland is a great opportunity to learn and grow as a parent.  Not to mention, you'll walk away with meaningful coupons, giveaways, goody bags full of products from exhibitors, and opportunities to win prizes throughout the expo, plus free activities for the kids.
Details:
Adult tickets are $10 per person when purchased online before Noon, April 25, 2014.  At the door, tickets are $12 per person.  Children under 14 are free.  You can also purchase advance tickets at DrugMart for $10.  Your admission includes:  all events and activities, all workshops and programs, all the exhibitor provided coupons and offers, and eligibility for prizes and giveaways.
Saturday, April 26, 2014 – 10:00 AM – 5:00 PM
Sunday, April 27, 2014 – 11:00 AM – 4:00 PM
The International Exposition Center
One I-X Center Drive
Cleveland, Ohio 44135
Learn more at the Parenting Expo Website or follow them on Facebook, Twitter or Pinterest.
The Giveaway:
Hope to see you there!