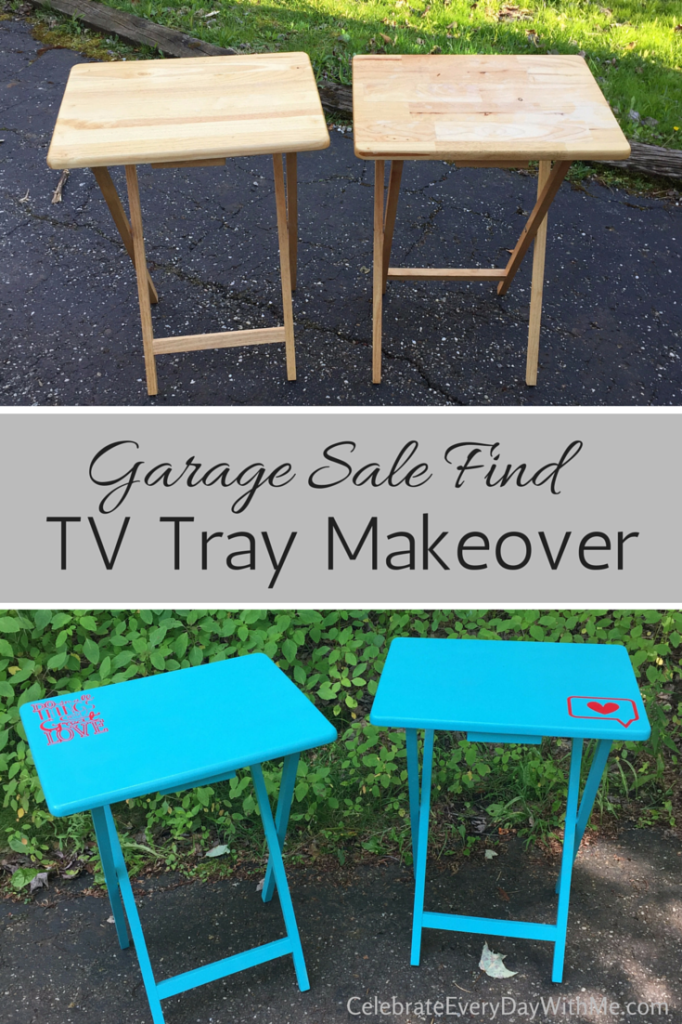 I love shopping garage sales.  You never know what you'll stumble upon that you can use as is, upcycle or simply throw a fresh coat of paint on and create something new.
For the last several months, I have been keeping my eyes open for TV trays.  Remember back to my post on creative seating for guests when space is a problem?   Using TV trays can make entertaining easier when you can't fit all your guests at the table or simply want to give your guests a spot to put their drinks when out and about in the yard.
However,  TV trays alone do not excite me . . . unless they look fun and cute, of course.
Let's get started on a little TV tray makeover.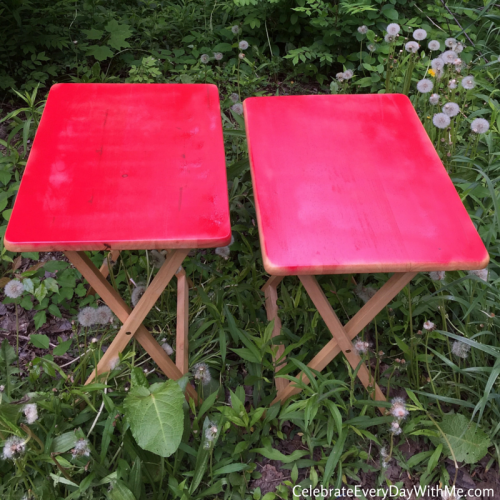 I took my $8 pair of like-new TV trays and spray painted a base coat of red.  At this point, I hadn't decided what I was going to put on the tray, so I painted the entire top.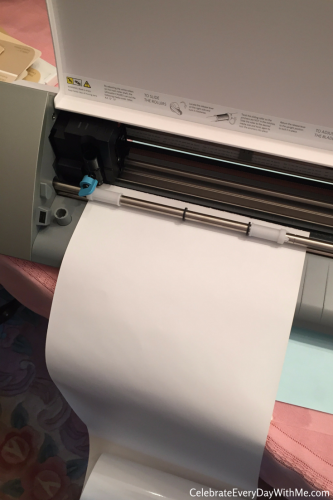 (This post contains affiliate links.)
With my cameo, I cut this phrase and this shape on stencil vinyl.  If you don't have a Cameo or cutting machine, Amazon has a great assortment of stencils
 to check out and inspire you.
Follow the stencil instructions to cut, weed and transfer your stencil.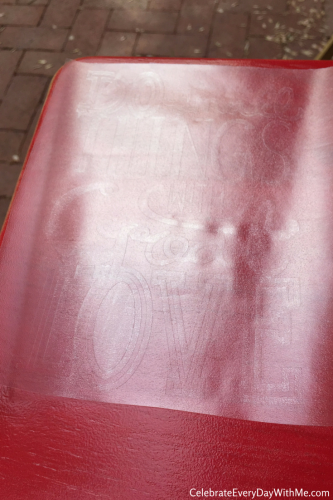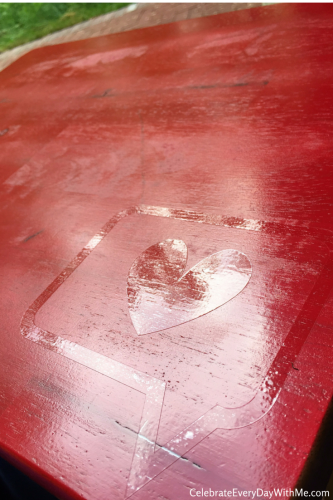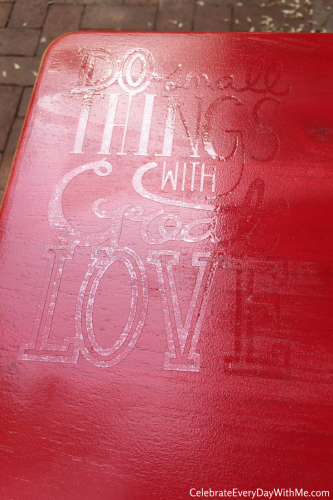 Once the stencil was in place, I painted the top coat.  I cannot get enough of this turquoise.  It started with my daughter's Little Mermaid party and has continued since!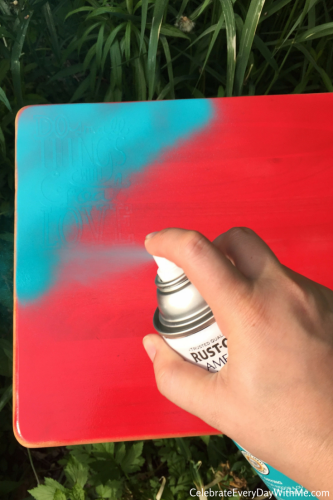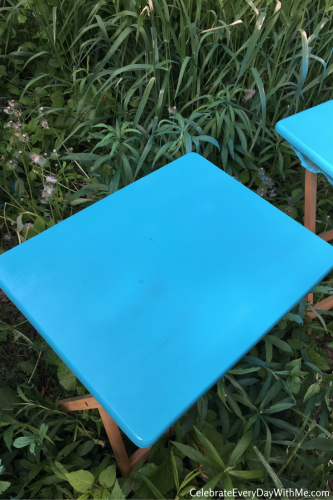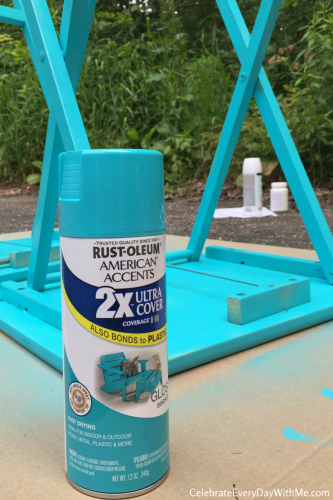 Take note of where you spray paint.  For the above picture and spray painting up into the air to get the tray legs covered, I accidentally left a mist of turquoise beyond my cardboard on my mom's drive.  Whoops!
And the best step for last:  peel the vinyl and reveal the phrase or pattern.  Mine did require a bit of touch up, but overall came out great.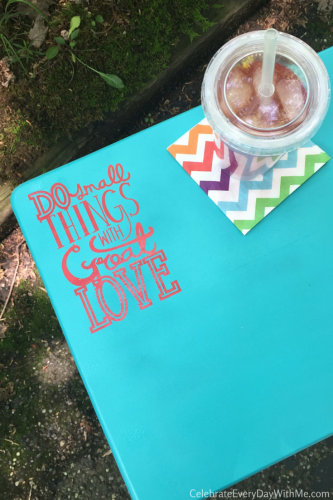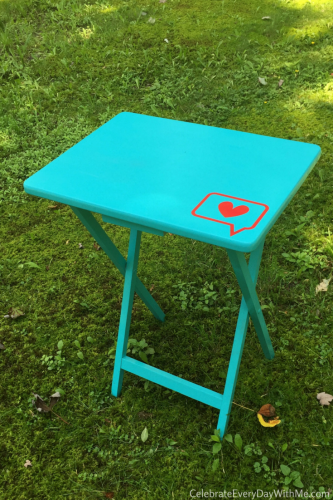 What has been your favorite garage sale transformation item?