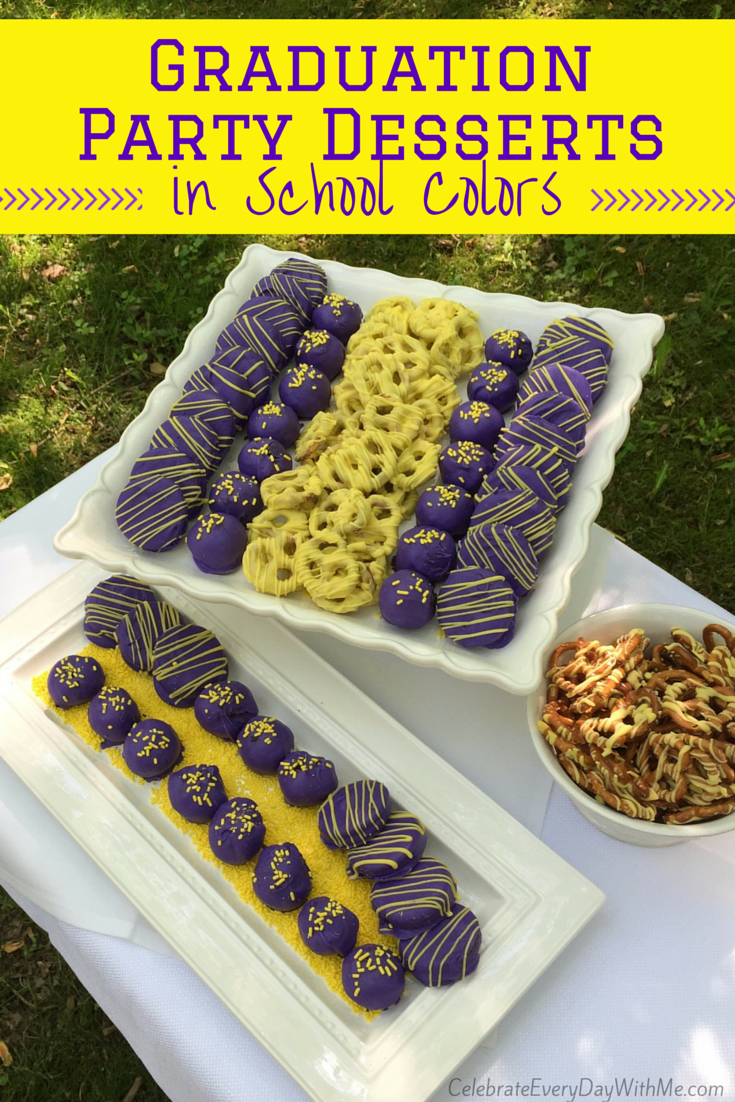 Are you looking for ideas for graduation party desserts?  Show your school spirit and make these delicious treats in the graduate's school colors.
Last weekend was my nephew's graduation party.  I cannot believe he has graduated and will be starting college in the fall.
He was 5 years old when we first met.  Incidentally, he was the first boy to propose to me.  He asked if I would marry him if I didn't marry his uncle.  So precious.
Well, he grew up.  And into an amazing young man, I might add.  We were excited to share in the fun of his graduation party  and thanks to Chocoley sending all the great chocolates, coloring oil and sprinkles, the graduation party desserts I made turned out wonderfully!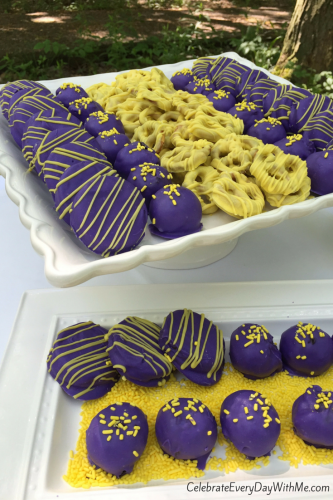 The Graduation Party Desserts I made:
Chocolate-Covered Oreos
I dipped the Oreos in the Bada Bing Bada Boom Candy & Molding Formula (thicker for dipping Oreos) with violet coloring oil.  Then I followed up with the Drizzle & Design Chocolate with yellow coloring oil.  You'll see below that I wasn't the only one to love using the drizzle chocolate.
Oreo Truffles
To make the truffles, we finely crushed 36 Oreos (my kids love doing this with a freezer bag and mallet).  Then, I mixed in 8 oz of room temperature cream cheese.  Followed by rolling the mix into about 40 1-inch balls.  Very easy!
Then, I dipped the balls in Bada Bing Bada Boom Dipping & Coating Formula (thinner for truffles) with the violet coloring oil.  While the chocolate was still wet, I added the jimmies to the tops.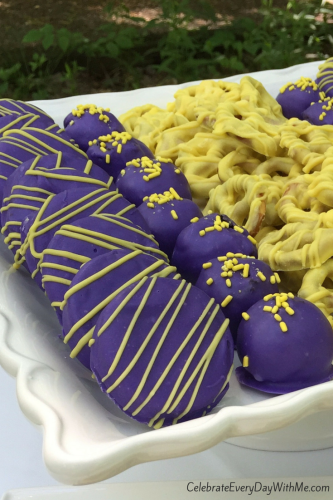 Chocolate Covered Pretzels and Drizzled Pretzels
Last came the pretzels.  I made yellow chocolate and dipped in the pretzels.  I found that drizzling more yellow on top made them look fancier.  I love that easy-to-use Drizzle & Design Chocolate bottle!  And because I had leftover drizzle, I  added more to plain pretzels.
My 5 year old loved using the drizzle chocolate as well.  (She even used the very last bit to write a love note to me on the wax paper!)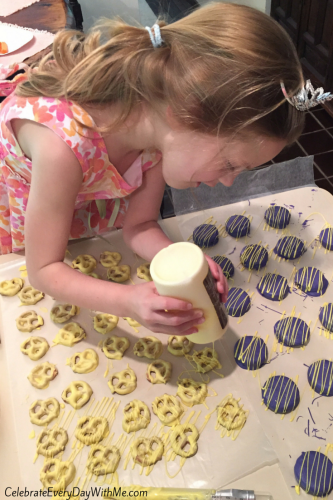 Chocolate and tiaras . . . I think it works!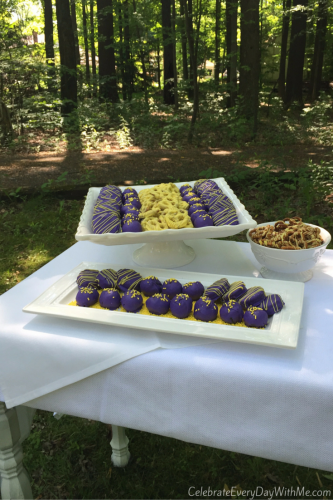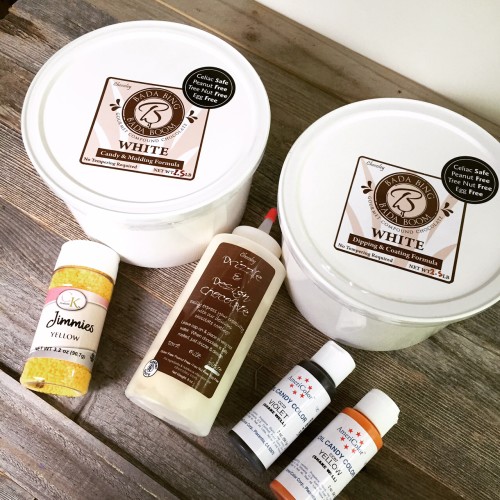 Do you know any graduates this year?  I'd love it if you share this idea with them.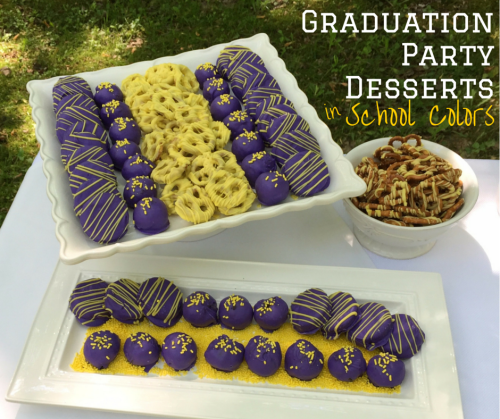 For more fun, check out these college send-off party ideas!