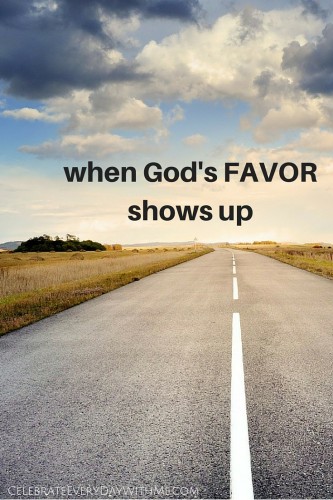 Oh friends, I have such a sweet story to share with you today.  It is a tale of God's absolute goodness and favor for His children.  Do you need to be encouraged?  He cares for you and the details of your life.  He is very aware of all that you are facing and is at work, even in the seemingly mundane . . . like the car you drive.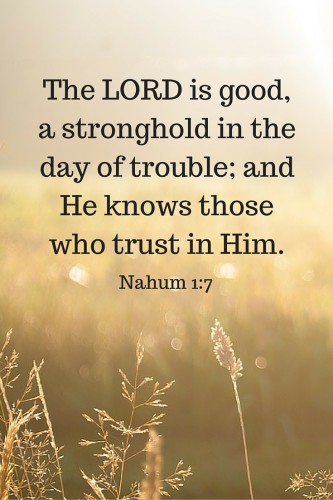 It was a few short weeks ago on a Monday.  My mom was shopping and running errands about half an hour from home in her little Honda Civic.  After one of the stops, she noticed something was wrong with her car.  Her brakes were feeling very soft.
She decided to drive it to the Honda dealer a few miles away to check the car.  It was only a couple turns on a busy street.  A little risky but she was determined.  The only issue was that it was noon which meant higher traffic as people headed out for lunch.
PROTECTION
She put on her hazard lights, gripped the steering wheel and began to pray.
Prayers that God would clear the road before her.  That He would protect her and take her safely to the dealer.
And He did.
What should have been high traffic during the lunch hour became a Sunday afternoon.  Cars disappeared in front of her.  And the few cars that approached from the rear slowed down and moved into the other lane to gently pass her.  The Lord's hand was upon her car as He delivered her to the Honda dealer.
Have you ever driven a car as the brakes are going out?  It is a very scary thing…when that brake hits the floor and you are not yet at a complete stop.  I have experienced this once before and it is something I need not try ever again.
Hands trembling, my mom gave the keys to the dealer when she arrived and they put blocks on the wheels of the car.  Her brake line was leaking and she was losing more fluid as the time went on.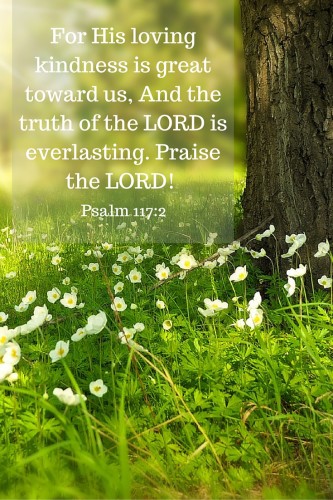 KINDNESS
As she walked through the dealer, there standing at one of the many service desks, was a man she knows very well from church.  She hadn't even begun to think about how she would get home and God's timing was perfect.  Her friend was dropping off his car for service and his wife was just arriving to pick him up.
They graciously gave my mom a ride home.  But friends, I have to tell you… this is where I am struck with the Lord's care for His children.  Not only did He protect her and clear the road, He gave her a way home.  Isn't that just the sweetest thing?
And it doesn't stop there.  You see, the car was 12 years old and she had just begun thinking about something new.
That night, I took my mom up to meet Dan after work.  They were going to head back to the Honda dealer, find out what it would cost to fix her car and talk to a salesman about a new car.  The repair was going to be $3000 (they found other things, too) and a new car was pretty expensive, much more than she wanted to spend.
As for the trade-in value of her Civic, the dealer offered $200 for the old car.  Yep, $200.  Dan suggested looking outside of Honda.
The next day, I drove my mom back to Dan again after work and they visited two more dealers.
Now there is something you should know about my husband.  Buying a car is a conquest for him.  He shops around.  He finds the best deal.  He scours the internet.  He walks into dealers knowing his stuff and usually with paperwork  from another dealer ready to compare and negotiate.
As the evening progressed, it seemed like a Ford was in her future.  However, they too, would not give her more than $200 for the trade-in.  And when Dan pulled out a printout from another dealer offering the same new car they were looking at for $1800 less, the dealer said there was no way.  It must be a student discount or something else for which we would not qualify.  They basically said we would drive an hour and a half to that dealer to find out it was some ploy and we wouldn't be able to get the price advertised on the printout.
Dan and my mom left and we all continued to pray.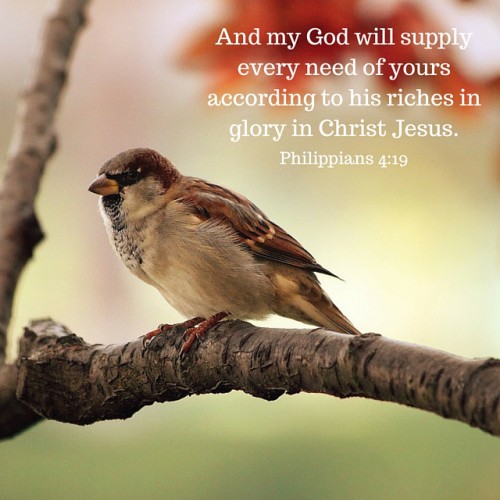 PROVISION
The next morning, Dan called the dealer that was offering the car for $1800 less.  Being about an hour and a half away, we were not going to make the drive to be surprised by extra fees.  The salesman assured us that there were no surprises.  It was indeed the amount on the printout and even had a couple extra features compared to the car my mom test drove the night before.
I had no restrictions on when I had to be back to pick up the kids because it just so happened that my kids were off of school that day.  So we piled in the car and headed to the distant dealer.  Meanwhile, we had the car towed to a local mechanic to get a quote on getting the car up and running.
Because of our pre-arrival conversations with the dealer, all the paperwork was ready.  My mom bought the car for $1800 less than the other dealership.  Worth the drive?  You bet!  God provided this car at an amazing discount and she drove it home.
But again, the story doesn't end there.
EXCEEDINGLY & ABUNDANTLY
After we found out that the mechanic could fix the old car for $500, we decided to sell the car ourselves.  The question would be, could we clear enough to cover the repair?  With the dealers only offering a couple hundred dollars, what was the true value of the car?
We picked up the repaired Honda and my mom and Dan headed down to CarMax to sell the car.  I prayed.
I prayed for favor.  I prayed that the Lord would bless her exceedingly and abundantly over all we could think or imagine (Ephesians 3:20-21).  He had already shown us such favor and I prayed He would do it again.  I told my mom that I was praying for $2000, but would be happy with $1500.  Either amount would give her some money toward the new car.
It was a long couple hours.  I waited and watched my phone as I made the kids dinner that night.  We prayed together that God would bless Grandma and give her the perfect amount for her car.
I checked in with Dan to find out how the process was going.
Finally, my phone buzzed and I got this text message:
"God is good.  $2000 exact."
Can you believe it?  I was so thankful.  Certainly, exceedingly and abundantly . . . and all over a car.  
Dear friend, what are you facing where you need God's favor?  Pray for it.  Ask Him for it.  He cares most deeply for you.  If He was willing to give His son, Jesus, to die for your sin, will He not help you in all areas that you present to Him?