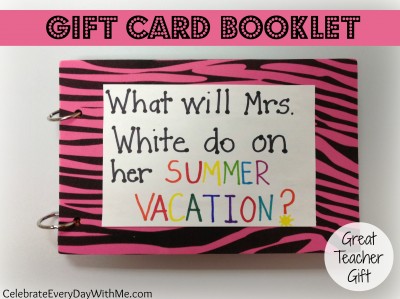 Teacher Gifts.  Do you ever struggle with what to get you child's school or music teacher?  If so, check out this great Gift Card Booklet idea!  My friend is a piano teacher and received the most creative (and useful) gift from two of her students.
What will Mrs. White do on her
SUMMER VACATION?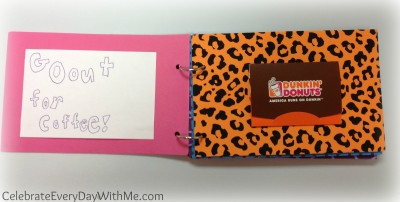 Go out for coffee!  (with a Dunkin Donuts Gift Card)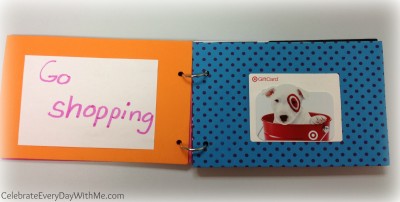 Go Shopping (with a Target Gift Card)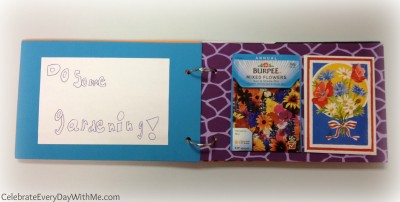 Do some gardening!  (with these Seed Packets)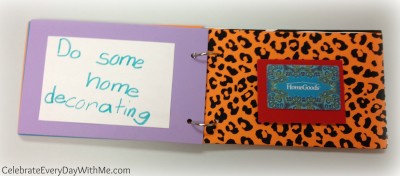 Do some home decorating (with a HomeGoods Gift Card)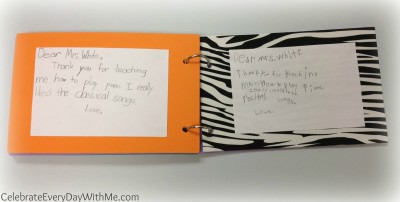 Sweet notes!
The 411 – Gift cards were for $10 each.  The front and back cover were with made from foam sheets and the pages from cardstock.  All Secured and held together by two metal book rings.
Don't you love this idea?  Creative, thoughtful, fun to make and fun to spend!
What is your go-to "teacher gift?"
Linked up with:  The Better Mom, Women Living Well