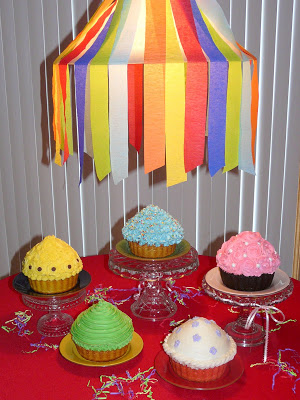 When I think of festive cupcakes, I think PARTY!  So when I was planning my kids' family birthday party, I decided to do something different.  Instead of a cake to feed 25 people, I made 5 GIANT cupcakes (with plenty left by the way).
And if you enjoy cupcakes too, you'll love these giant cupcakes.  They are perfect for any party or just an ordinary day at home.  My kids are thrilled by the fact that they are huge and it is a special treat for them when I make them.
I have the Big Top Cupcake Bake Set
 (see bottom).  It is a silicone pan and very easy to use.   Just make sure to wait the 10 minutes for cooling!  I'm speaking from rushed experience.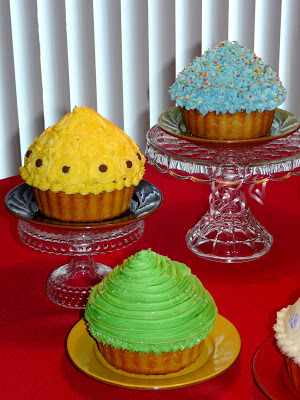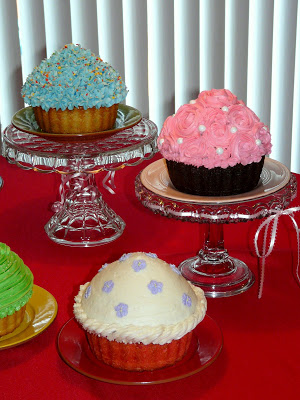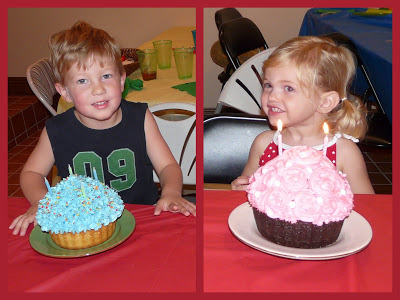 Happy Birthday to my Little Cupcakes!
Big Top Cupcake Bake Set