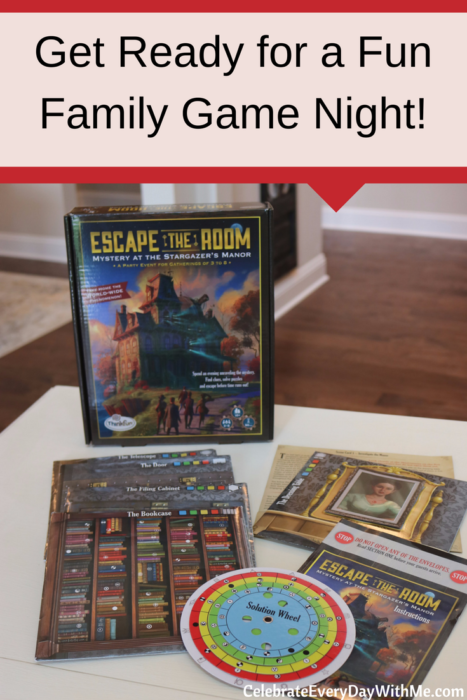 (This post contains affiliate links.)
Have you heard about all the "Escape the Room" locations opening up around the country?  I have been aching to try one but we haven't made it yet.  So I was thrilled when my friend handed me this game and said we must play it!
It is Escape the Room for home and it makes the best family game night!  You have to think outside the box, use logic and even get creative.  It was compelling and fun.  Dan and I played it with the kids (at that point, 7 and 9 years old).
Here is What I Loved:
The setup and logistics of the game couldn't be easier.  Everything is well laid out and you can even go to their website to see how to repackage everything.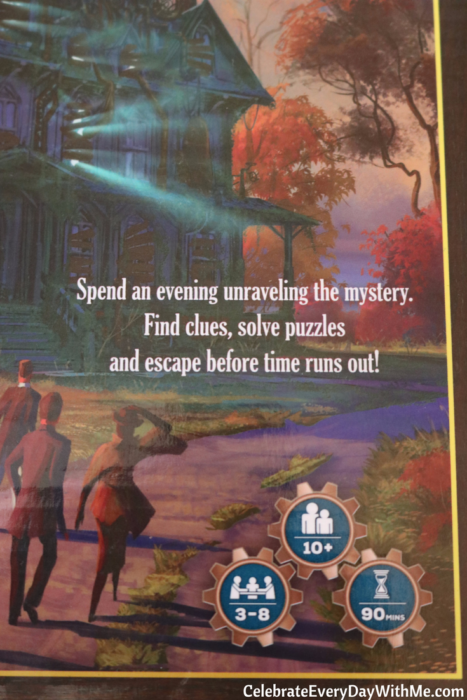 Everyone was involved and engaged.  At every stage of the game, there were things to figure out.  I was excited to see how each person added to the game.  Even my 7-year old came up with an answer that the rest of us didn't see.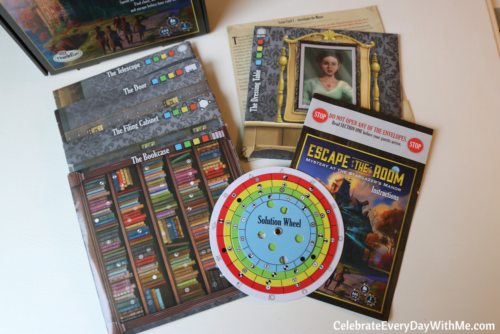 Problem solving.  I love problem solving.  There is lots of it in this game.
It is creative.  Man, I would love to meet the person who came up with and structured this game.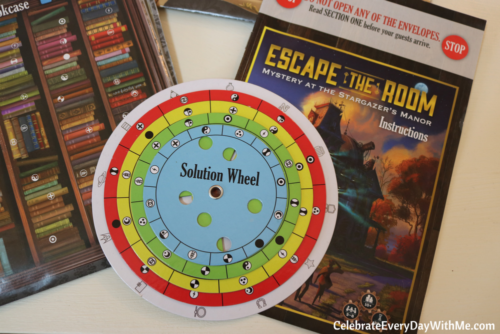 If you get stuck, clues are available online.
Here is What to Consider BEFORE Playing:
For this particular game, Mystery At Stargazer's Manor, the suggested age is 10 and up.  I have loaned it to many other families, all of which have children as young as 6 or 7 years old and they all did fine.  It is a bit sci-fi in nature and the story revolves on a grieving man whose wife previously died.  I am guessing that is why it is rated for 10 and up.  I had no issues with our 7-year old playing it.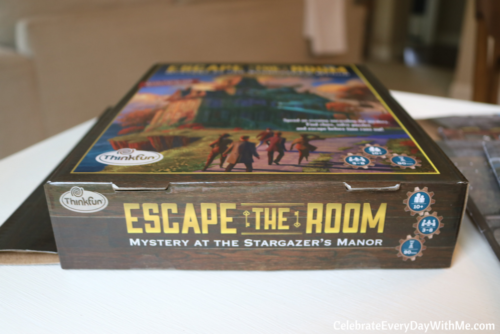 You need to have plenty of time.  This is not a 20 minute game.  You start with 90 minutes and then if you take an added challenge, you add another 20 or 30 minutes.  Plan on two hours.
It is one and done.  Once you play the game, you cannot play it again since all the mysteries will be revealed.  My suggestion is to buy one and pass it among friends.
The second game we played, Secret of Dr. Gravely's Retreat, is rated for 13 and up.  The cover is a bit gruesome, but the game itself isn't too bad.  My daughter (now, age 8) was a little creeped out when I read the card about us being the next "guests" to be experimented on.  #momfail.  It would have been so easy to remove that sentence.  There was one other line of text that can be altered as well and I was changing it as I read aloud.  But my son, who was looking over my shoulder quickly corrected me and read the line that was printed.  (grrr)  Aside from those two lines (and knowing that in advance), I think younger kids would be fine with it.  Truly, it is the figuring out of puzzles that makes this fun.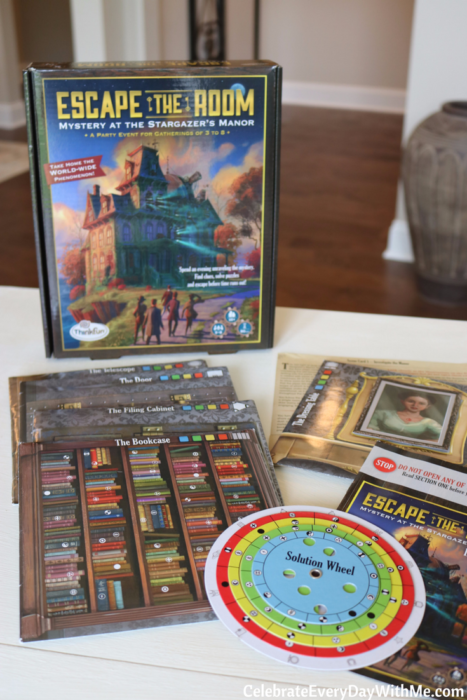 There are other Escape the Room games out there but most of them seem to be for ages 16 and up.  We haven't tried those and probably won't for awhile longer.
What do you like to play for family game night?  Please share below.  I am always looking for new ideas!