Have you ever had to keep a giant secret?  
I have.
For nearly two weeks, I knew whether my best friend from college was having a boy or a girl and I couldn't tell anyone . . . not even her.
You may remember reading about Tara's baby born at 24 weeks.  Well, another baby is on the way and we're praying for a good 40-week pregnancy.  And meanwhile, we are celebrating every moment especially the sweet announcement of the baby's gender.  Take a look below at this fun Gender Reveal & Ice Cream Party.  I had soooo much fun prepping and decorating.  It ended up being the perfect day and it isn't often you can say that about a party.
Special thanks to Kelly Adrienne Photography for the gorgeous photos!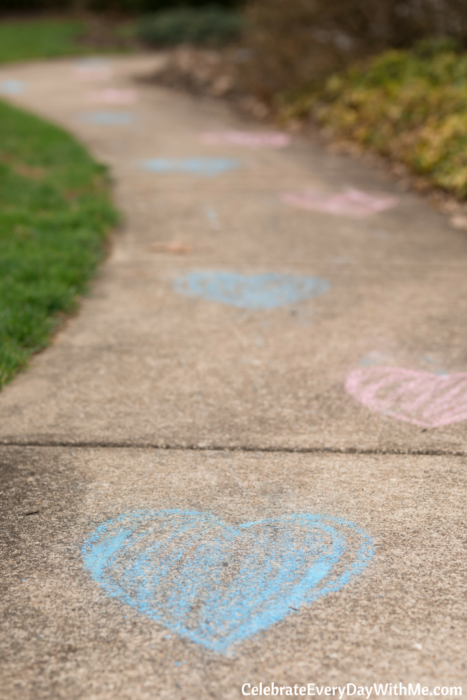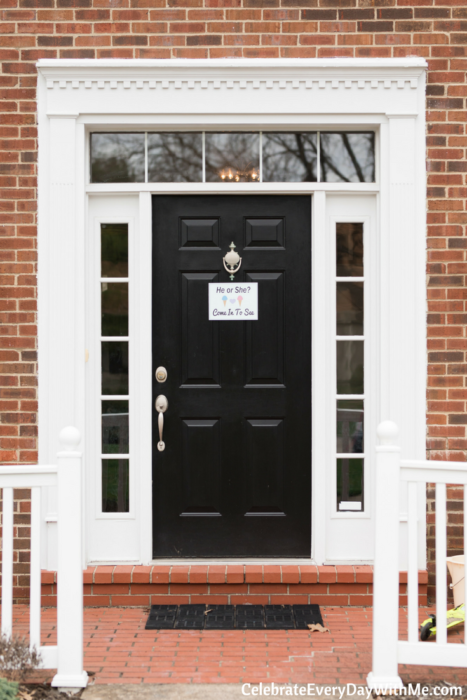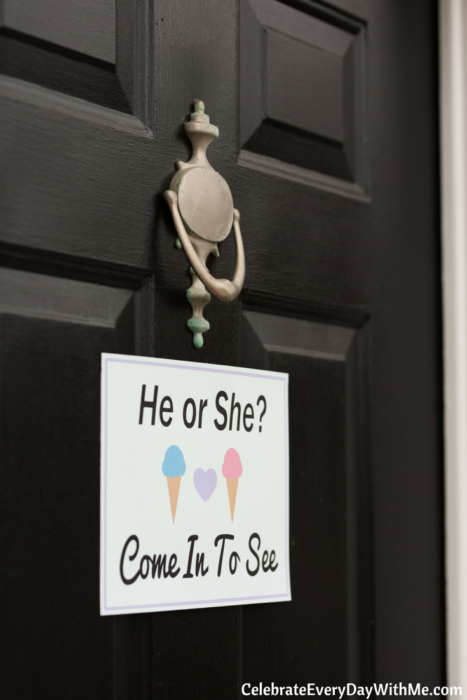 The ice cream was dished up in the kitchen and all the toppings were arranged on the buffet in the dining room.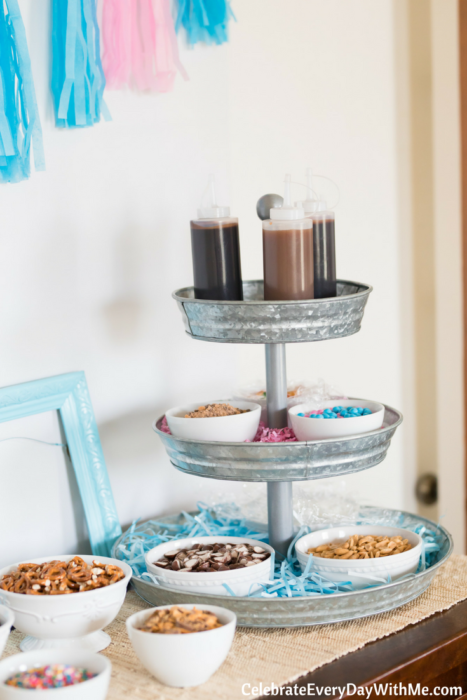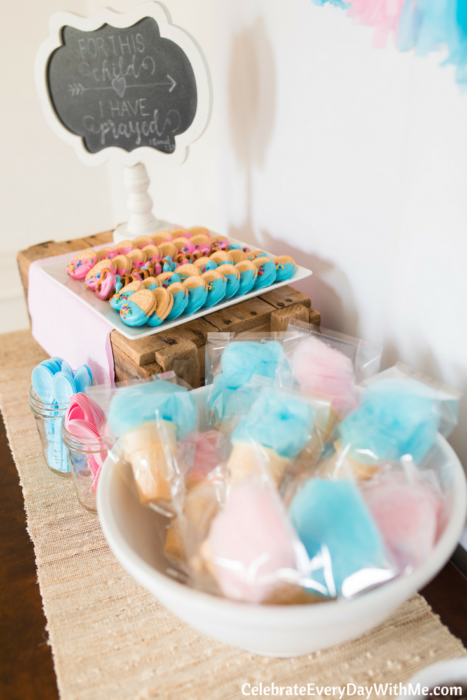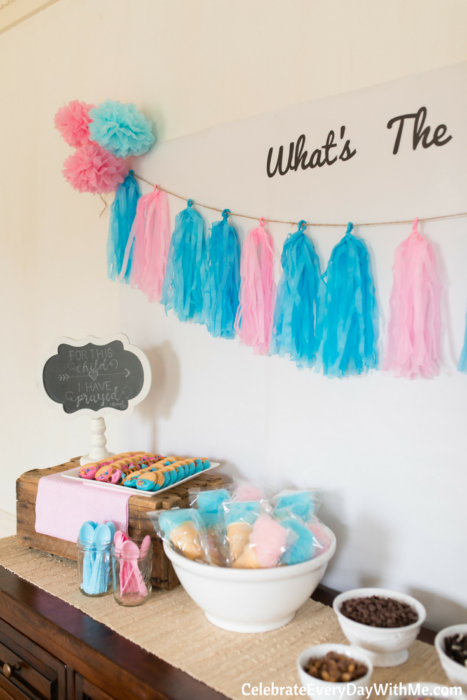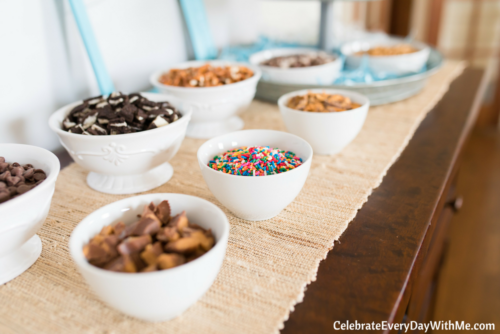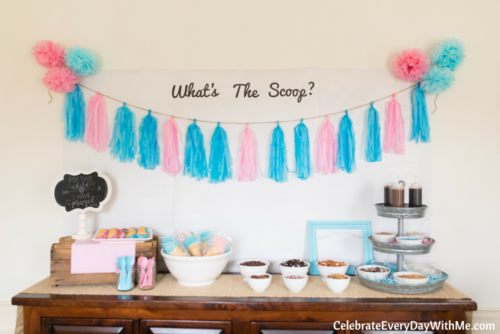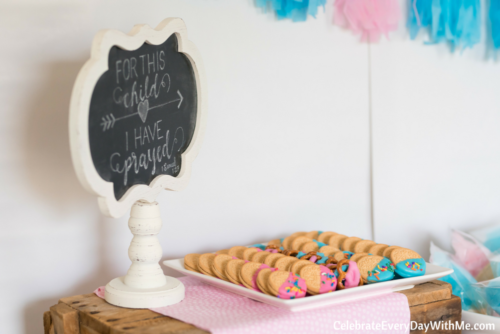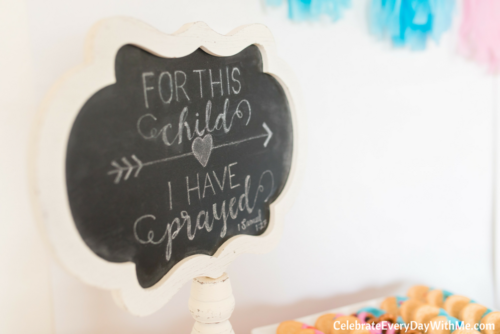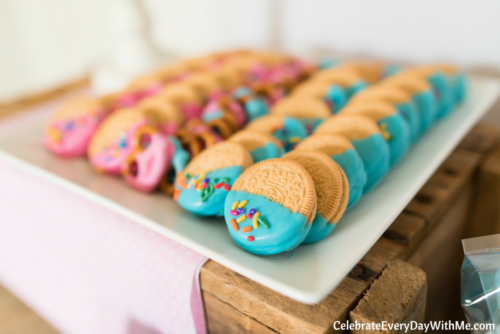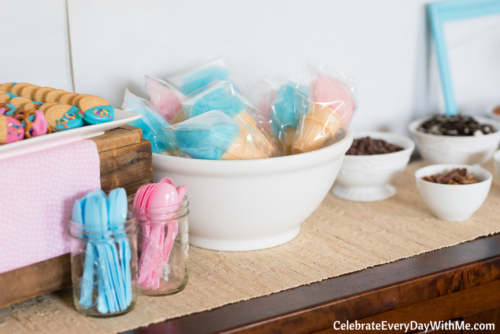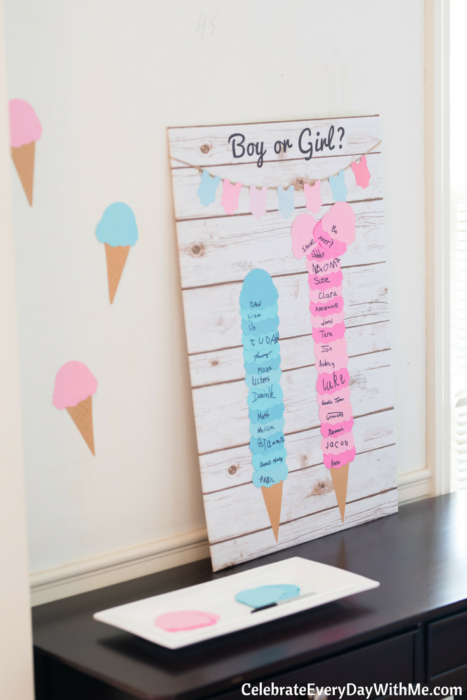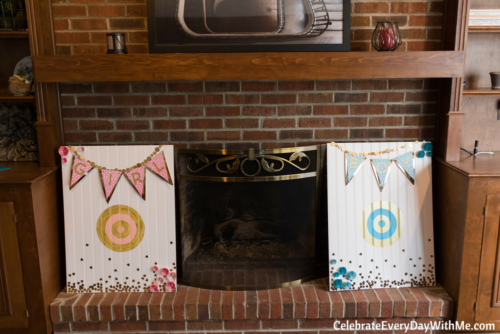 Tara's sister-in-law, Adrienne, made these fantastic target boards which were part of the reveal.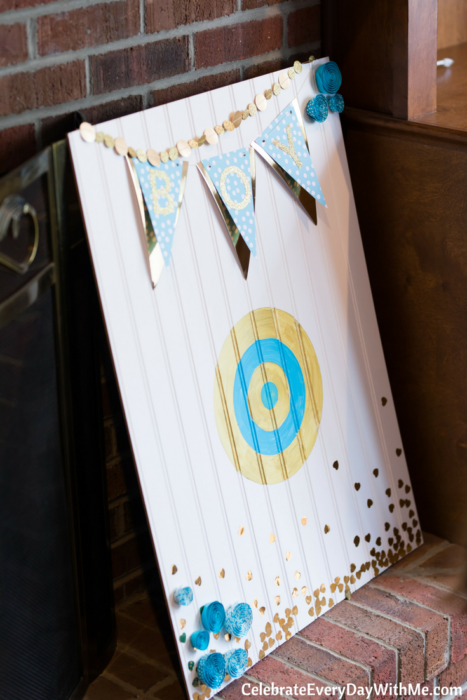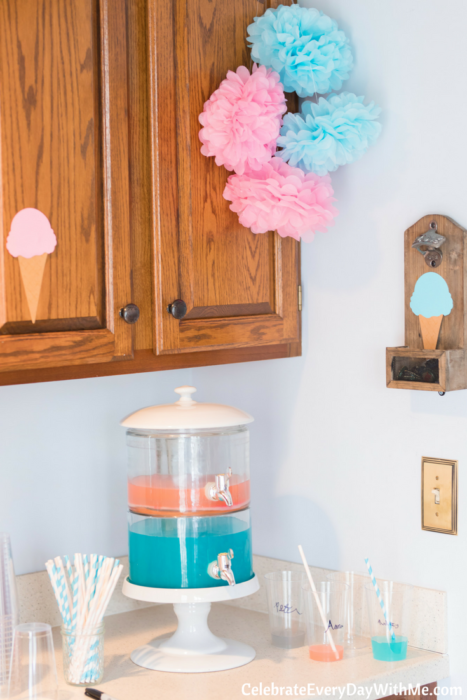 For a gender reveal party, you have to serve pink AND blue punch!
Blue Punch:  equal parts of blue Hawaiian Punch and lemonade.
Pink Punch:  2L Sprite, 1 Cup pink lemonade mix and about 1 Cup pineapple juice (The pineapple juice gives a nice flavor, but too much will turn your pink to coral.)
The Big Reveal:
I dyed 16 eggs – 8 pink and 8 blue.  All were hard boiled except one.  The raw egg revealed the baby's gender.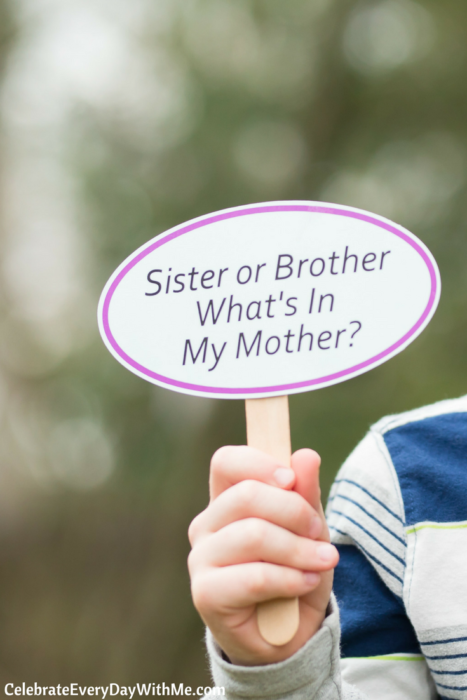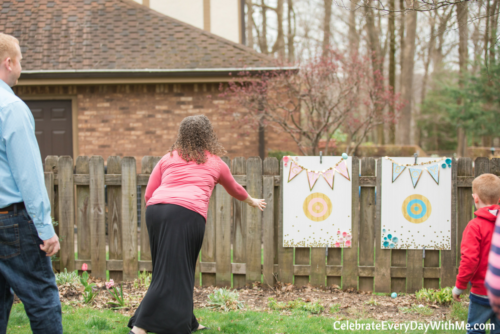 Tara and Jon took turns throwing eggs at the targets.  The pink eggs were thrown at the girl target and blue eggs at the boy target.  This way everyone could see quickly and easily which colored egg was being thrown.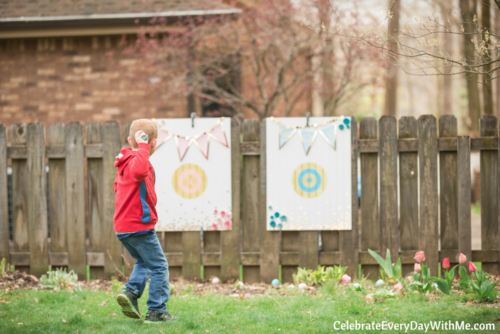 Even the big brother got in on the action!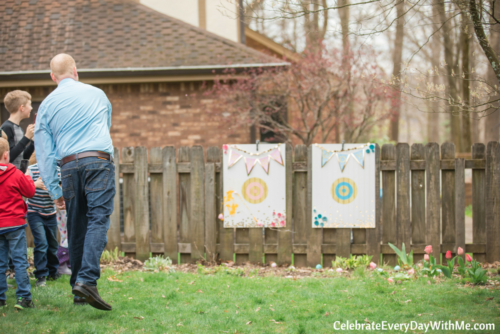 It's A . . .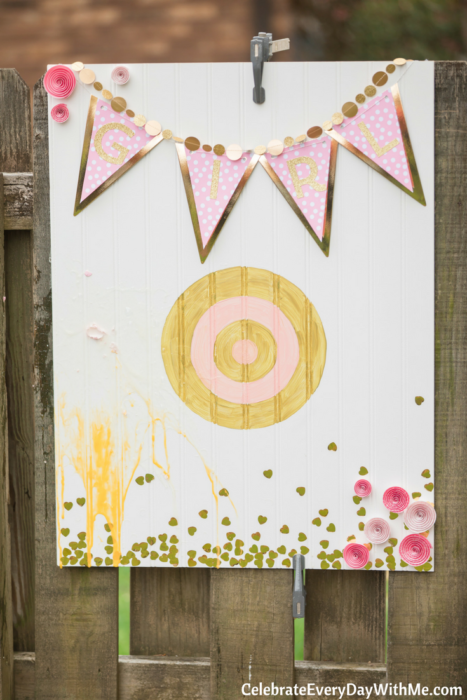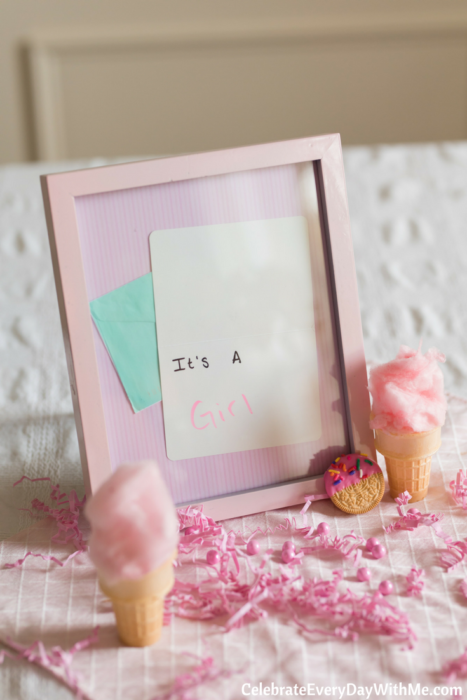 This is the note from the nurse that came in the mail.  I had to frame it!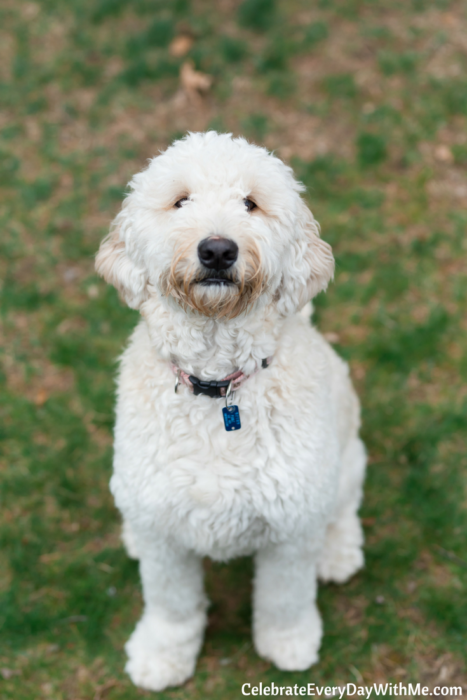 Sweet Daisy ready for her new human.
We are all so excited for Tara's family and to meet this baby girl.  Please join us in praying for a long, wonderful pregnancy and healthy baby girl.
Photography: Kelly Adrienne Photography
Decor Ideas (affiliate links):
Linked up with Tip Me Tuesday