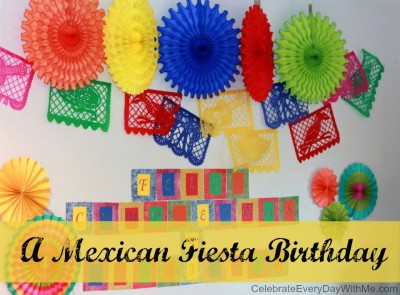 I have always dreamed of having a Mexican Fiesta party.  Bright colors, festive Spanish music (probably my awesome Gipsy Kings) . . . well, someday.  But since yesterday was Cinco de Mayo, I thought we'd feature Marcy's fun Mexican Fiesta for her daughter's 9th birthday.  Take a peak at this party!  . . . And I'll be right back, I need to go put on some guitar music.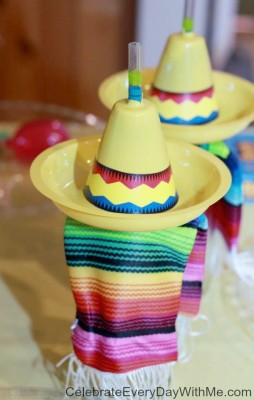 Marcy served her drinks dressed in ponchos and plastic mini sombreros
.  She simply poked a hole through the sombrero for the straw.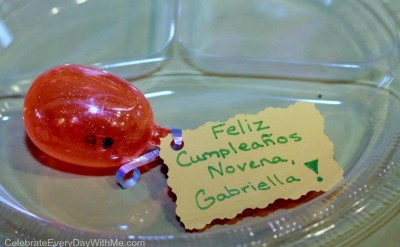 Each place setting included a glitter maraca and birthday greeting in spanish.  Marcy used these 
fiesta paper fan decorations
 and an unstrung Mexican banner flags (like this one)
 for her table backdtop.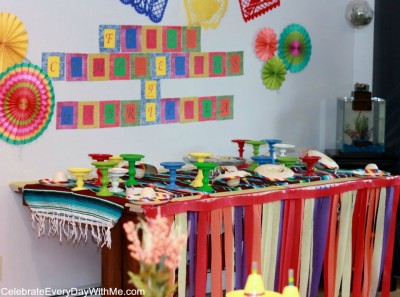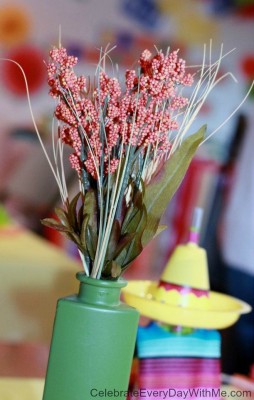 Marcy served Siesta Margaritas (a.k.a. limeade) in fun plastic margarita glasses from Amazon.  And she used mini tabletop sombreros to hold the limes
.  The cake below had an accident on the way to Marcy's house, but it still looks amazing.  I love all the detail and festive look!
  And the strawberry cheesecake cupcakes were made by Gabriella's aunt.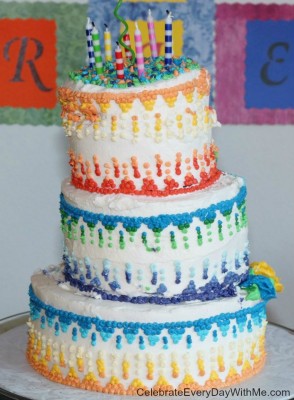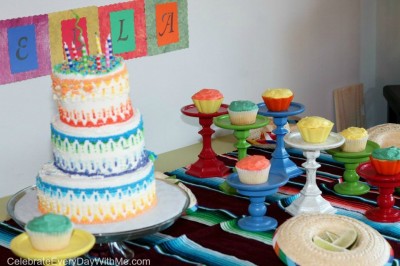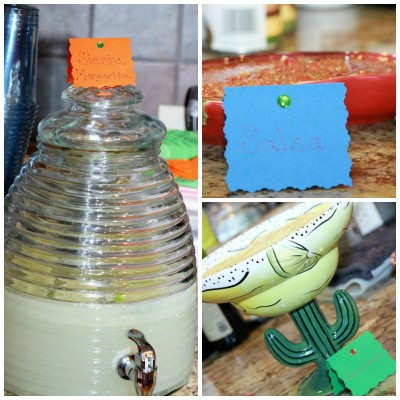 This was a combined family and friend party.  The girls did a treaure hunt and also swung at a fiesta five point star pinata
.  Looks like a great party, Marcy!  Thanks so much for sharing it with us.
What is a party theme you've always wanted to do?