Have you seen the trailers for the movie, Zootopia?  My entire family loves the scene with the sloths at the BMV and not just because my son's favorite animal happens to be the sloth.  We cannot wait to see the movie!
If your kids are as excited as mine each time they see an ad or poster for Zootopia, I think they'll love these character coloring pages, crafty printables and more!
Zootopia – Character Coloring sheets
Make a Zoo-Flake Flash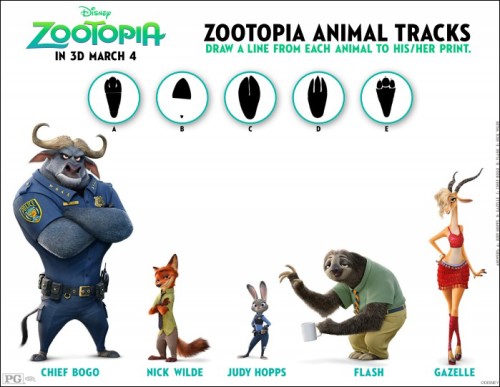 Zootopia – Character Ornaments
I hope your kids enjoy these free Zootopia printables!  Will your family be seeing the movie?