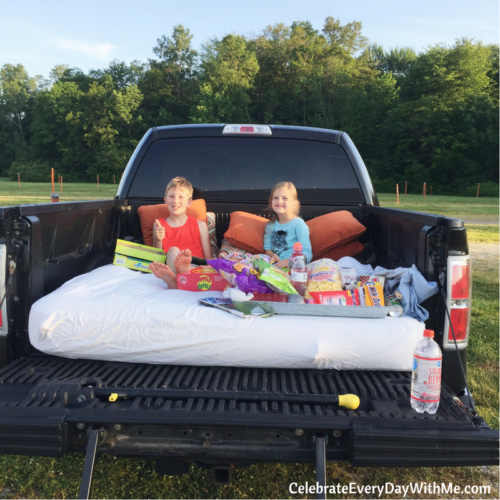 Earlier in the summer, the kids and I piled into the truck and went to the drive-in to see Cars 3.  One thing we know how to do is go to the drive-in in style.  Air mattress, air pump, sheets, blankets, pillows, snacks, drinks and games.  It is one of our favorite summer traditions and we are blessed to have a drive-in theater not too far away.
Did you know there are less than 350 drive-in theaters left in the USA?  If you happen to live near one, be sure to support it and make fun family memories.
We went to the drive-in for the opening weekend of Cars 3 and I have to tell you that this is my favorite of all the Cars movies!  It is a story of change, failure, legacy, perseverance in adversity, moving beyond your comfort zone and making a difference . . . yep, all packed into one hour and forty-nine minutes.  Aside from the few (and typical of Cars movies) bad words/phrases that I'm not a fan of, it is a great film.  Inspiring, funny and thought-provoking . . . I just loved it.
Here are some fun and free printables for your kids.  >> Don't download the photos, scroll to the bottom and download the pdf versions.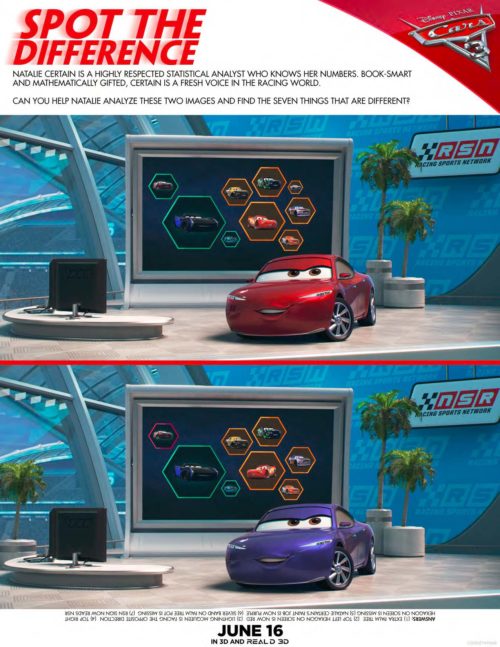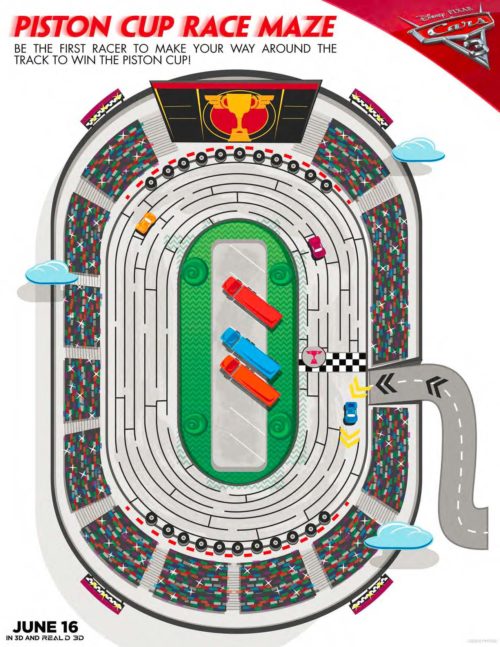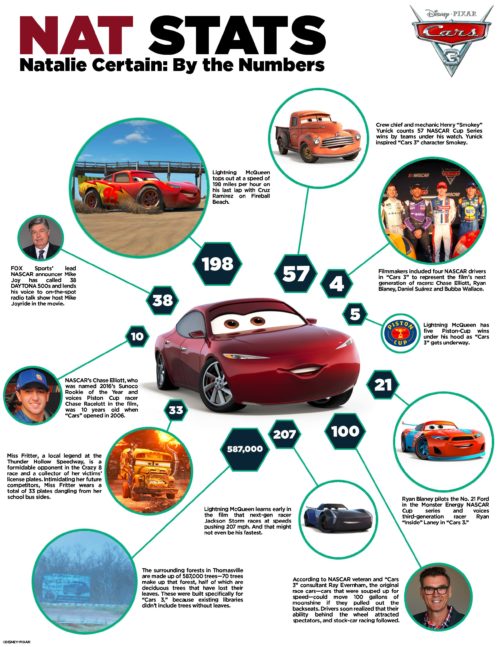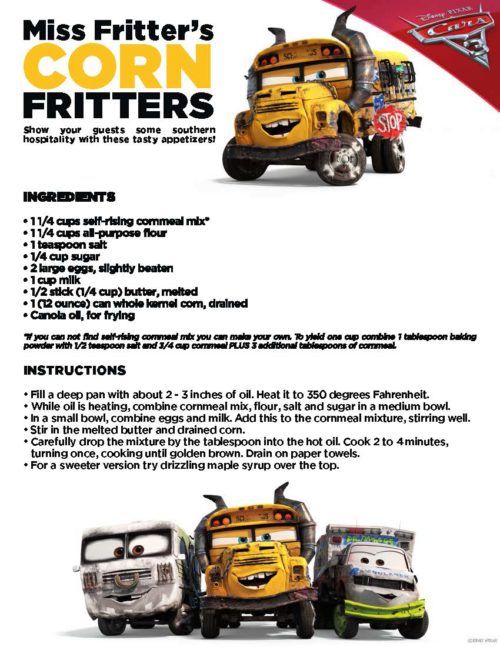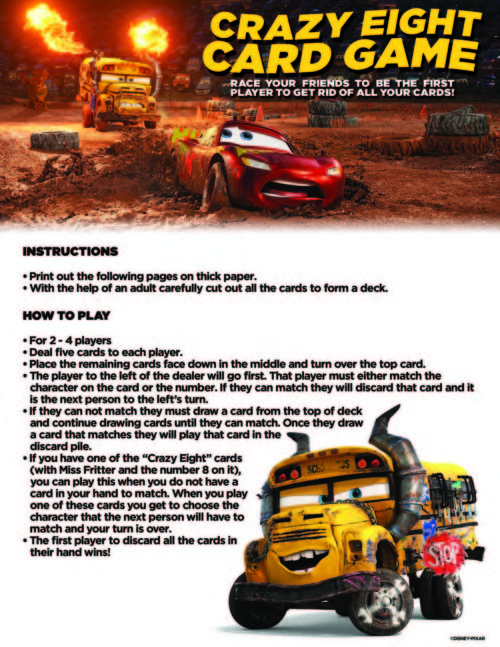 Cars 3 Activity Sheets – – Download Here > >
Cars3 Race to the Finish Board Game
Cars3 Miss Fritter's Corn Fritters
Cars3 Make Your Own Race Course
Cars3 Lightning McQueen Coloring Sheet
Cars3 Jackson Storm Coloring Sheet
Cars3 Crux Ramirez Coloring Sheet
I can't wait to hear what you think of the movie.  Have fun!