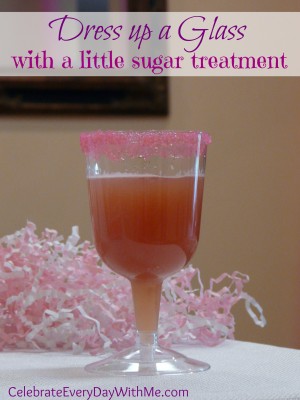 If you are looking for a fun way to present a drink at your next party, try this simple and easy little trick.  Dress up a glass with just a few items from the store.
You Will Need: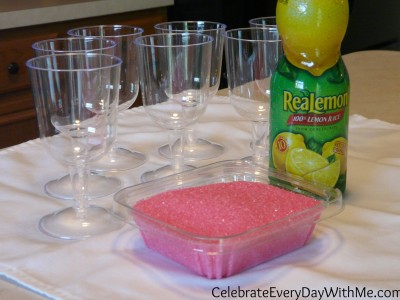 1.  Pour lemon juice to the depth that you want your glass to be coated with sugar.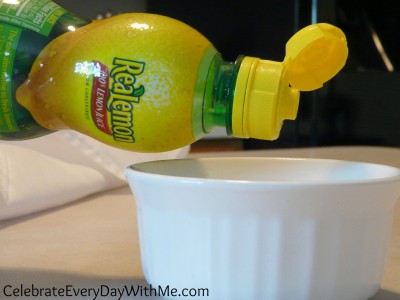 2.  Dip your glass into the lemon juice.  Avoid swishing it around.
3.  Shimmy (that is a word, right?) your sugar so it is level.  Dip your glass into the sugar, keeping it as straight as you can.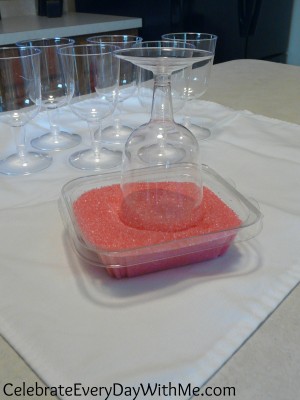 4.  Allow to dry completely.
The sugar will harden nicely and shouldn't come off when you are drinking out of the glass . . . unless you are four, love sugar and eat every ounce off the glass.  It makes for a beautiful garnish and looked great for my daughter's Disney princess party.  See more of the party's first post here.
Coming Wednesday:  The two great activities we did at the party and our oh-so-simple photo booth.