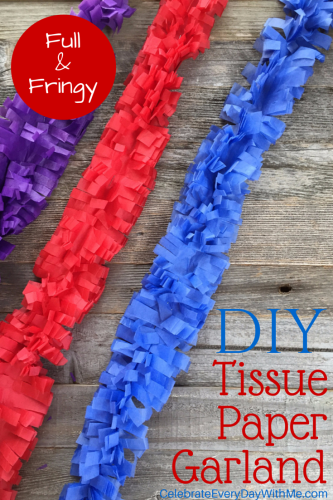 When I was getting ready for our DIY Kool-Aid Drink Station, I wanted a full and fringy garland to hang across the table backdrop.  I searched the stores for crepe paper rolls (not streamers), but had no luck.  So I decided to try some tissue paper and I was quite pleased with how it turned out.
This tissue paper garland is perfect for a backdrop or projects that are short in length.  I am not sure I'd use it for streamers across the whole room.  That would be a lot of work.  Also, one side of this garland is flat, but that can easily be corrected fluffy toward the back and also by twisting the garland from end to end.
All you need is:  a stapler, scissors and tissue paper.  Depending on the size of your tissue paper, one sheet will yield approximately 2 feet of garland.
How to Make DIY Tissue Paper Garland:
1.  Fold a single sheet of tissue paper in half.
2.  Then fold it again.  However this time, depending on the length of your tissue paper, you will fold it in half or into thirds.  You want your final width to be about 3 inches.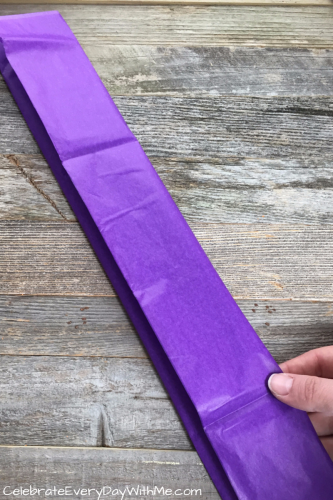 3.  Fold in half once more to create a center crease.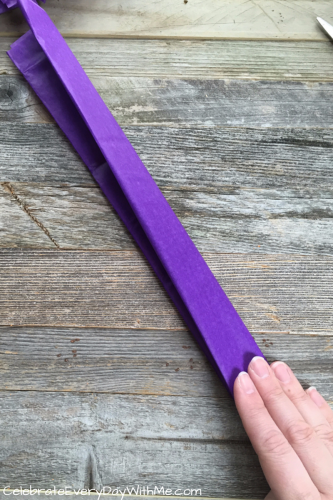 4.  Open the last fold and staple 3-4 times along this crease.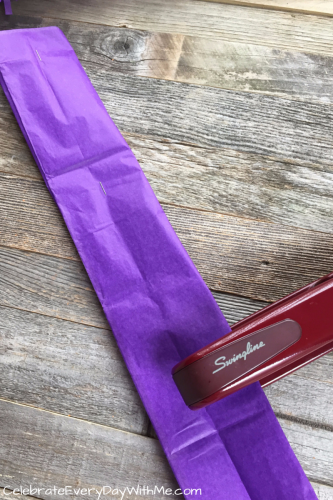 5a.  This is what I did the first time and it proved to take much longer than what I will show you with 5b and the red tissue paper.
But just in case you prefer this route:  Fold your tissue paper back in half so that the staples are on the end.  Cut slits into the tissue paper as shown below.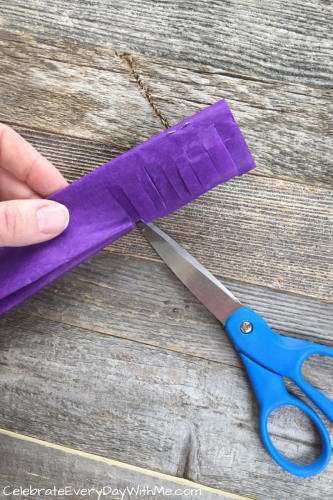 Then unfold the tissue paper and slit all the loops.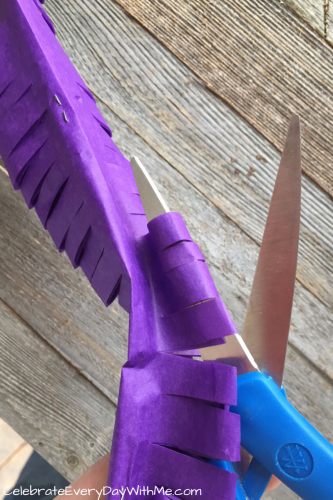 5b.  This way will save you time!  Before making the slits, cut and open up the sides.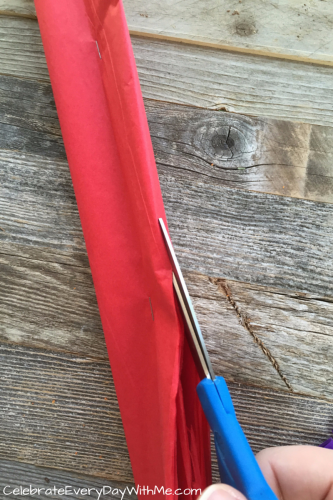 Then fold the tissue paper back in half again and cut the slits.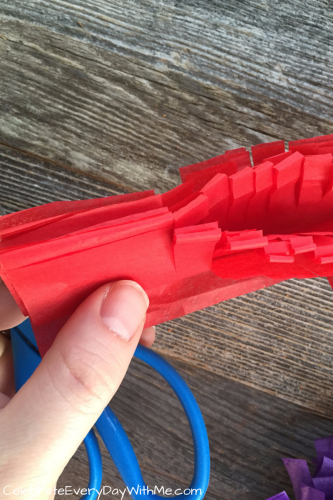 6.  Fluff the garland with your fingers.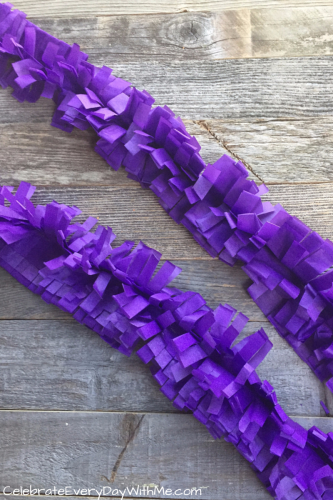 Squeeze the garland together, too.  This will help with fluffing.
7.  Staple your various lengths of garland together to make one long piece.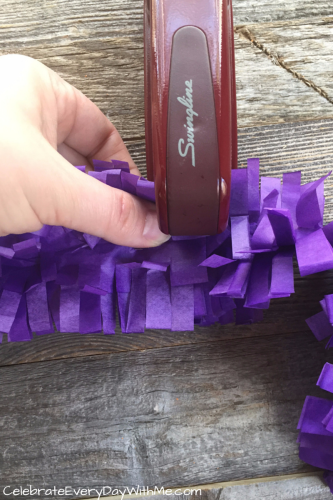 Here was how it looked on our Kool-Aid Drink Station: