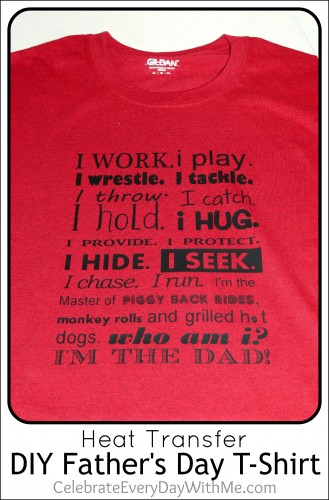 If you are a crafter, a scrapbooker, a party planner, decorator, card maker or have just about any other creative bone in your body, you will love the Silhouette Cameo.  It has been my most used, most versatile and fun purchase for anything creative and interesting to make.
One of the things you can do with this machine is create your own custom t-shirts. You can take a shape from the Silhouette Online Store or start from scratch and write your own message.  And that is exactly what I did for Father's Day.
I started thinking off all the things Dan does for the kids, from the serious to the silly.  This running list became the base of the message for the t-shirt.  He is an amazing dad and I am so thankful for him.
Incidentally, if you don't have a Cameo, you could design your own message, print and stick it in a frame as a gift for Dad.  Let your kids tell you all the favorite things he does.
Dan's DIY Father's Day T-Shirt
You will need a t-shirt, heat transfer material in the color of your choice, a hook
 for weeding the material and your cameo.
1.  Create your message or steal mine.  I was hoping to make the Silhouette file available to download for free, but WordPress won't allow the file type.  So if you want mine (and don't forget you can edit it), email me for the Silhouette file and I'll send it to you . . . until I come up with a better way to do this.  But if you want the jpeg, you can download it here.
2.  Be sure to mirror the image so it will read correctly when placed on the t-shirt.

3.  Cut your heat transfer material, following cutting instructions on the box.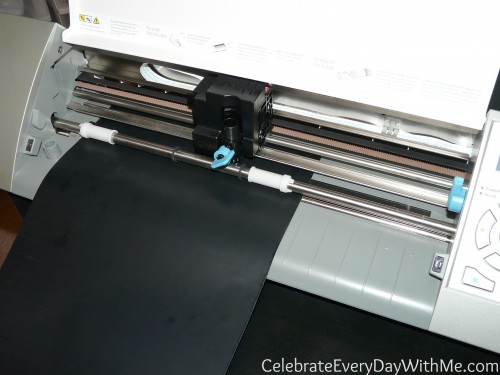 4.  Weed the scraps.  WARNING:  You will hate the EcuyerDax font for "I'm the Dad," but it will look great when done.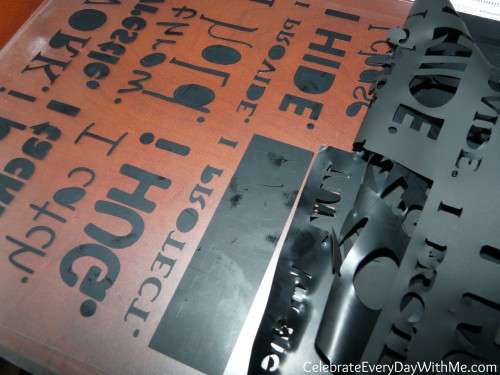 5.  Place your transfer on the t-shirt.  I usually use the imaginary armpit line of the shirt as a guide to place my image, aligning it with the middle of my image.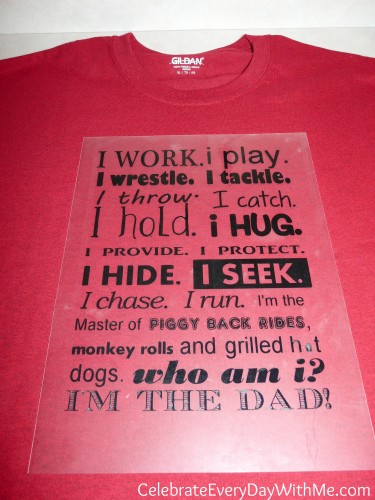 6.  The instructions for heat transfer material call for a setting no hotter than cotton and pressing for 45-60 seconds, continuing as needed.  I have always needed more.  Get ready to press hard.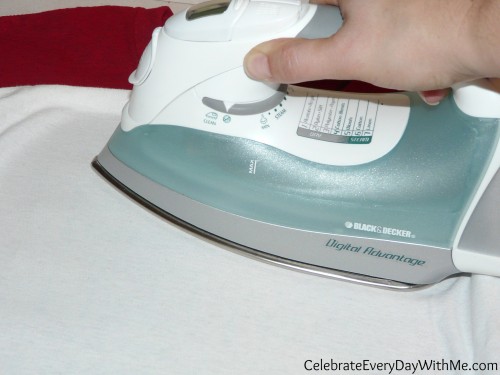 All done!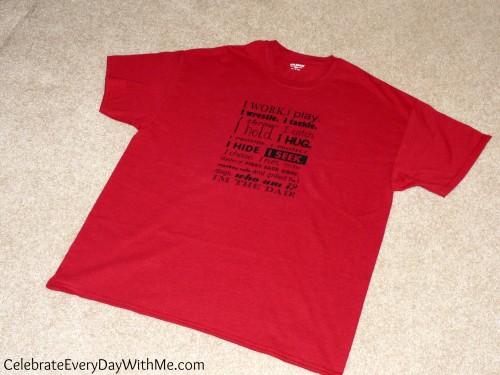 What would description would you put on a Father's Day T-Shirt?
Disclosure:  This post contains an affiliate link.  Please see my Disclosure Policy on the About Page for more information.