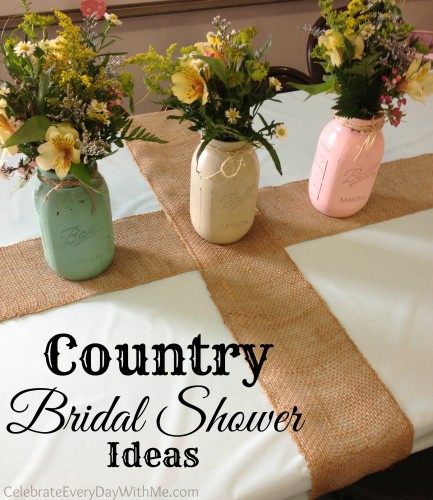 Recently, I had the pleasure of attending a bridal shower for a sweet bride-to-be.  She was a girl in our youth group years ago and I have many fond memories of her like the time we went on a mission trip and all this teen seemed to eat the entire week was peanut butter.  Several of the youth group 'kids' are now married and having babies.  Ah, talk about making you feel old!
This bride is a country girl.  She likes pick up trucks and country music.  So I imagine it was easy for her sisters-in-law to pick this theme and I'm excited to show you all their fun country bridal shower ideas.
The shower was an open house.  I am seeing more and more these and think it is a wonderful idea for today's shower, especially when you are inviting a large number of people but don't have adequate seating for the entire group.
The centerpieces were so cute!  For the top image, two of the sisters spray painted Quart Mason Jars and then used sand paper to distress them.  The look was perfect.
Burlap runners added to the tables, along with this centerpiece of daffodils and lemons.  Such a fresh, beautiful image.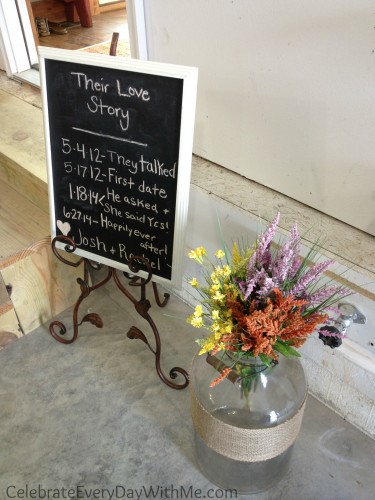 For this couple's save-the-date cards:  a photo of the couple sitting on a trailer with their cowboy boots in the forefront.  On the bottom of the boots was their wedding date written in white paint.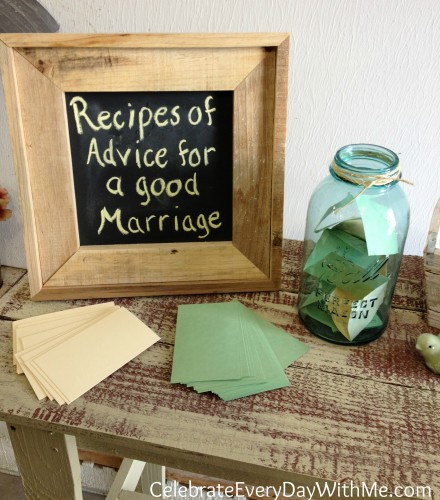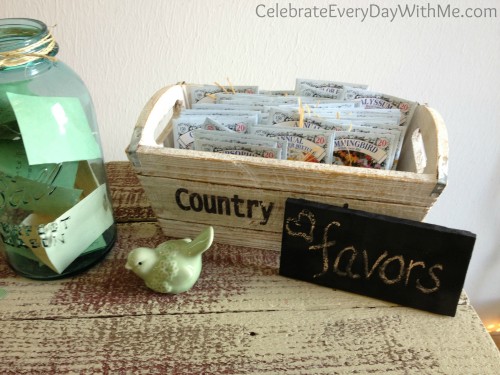 Don't you love it?  What bridal shower themes have you seen lately?  
Click here to see Rachel & Josh's Country Wedding.  It is gorgeous!