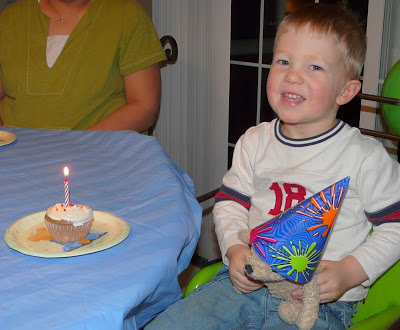 This idea may sound silly, but it will completely thrill your little kids.  Have you noticed how children love celebrating birthdays?  My kids sing "Happy Birthday" to one of us at least a couple times a week.
About a year and half ago (yes, this is an oldie, but a goodie!), Sweet Boy announced that it was Teddy and Dipsy, the Snowman's birthdays.  I whole-heartily agreed and began baking cupcakes.  (And ever since then, I am sure to stock a box of cake mix in my pantry.)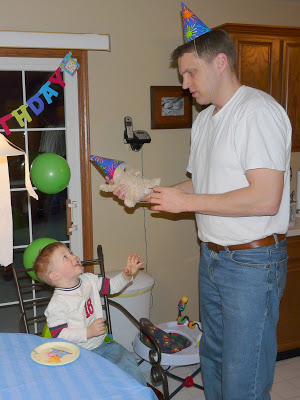 We called a couple cousin's (whom we thought would come at least for the cupcakes) and got to decorating. Yes, I hung the traditional Happy Birthday sign, streamers from the lamp, balloons and even pulled out my leftover celebration plates and napkins . . . all for Teddy.  And if you're wondering, Dipsy wasn't invited inside.
Sweet Boy loved it and as I write this, I am realizing the fact that Sweet Girl's Teddy's birthday is right around the corner!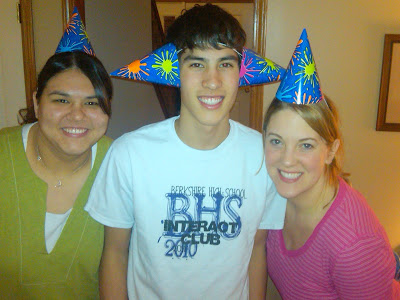 My wonderful niece & nephew…who came for more than just cupcakes!