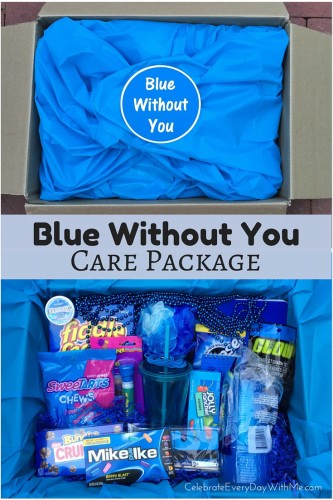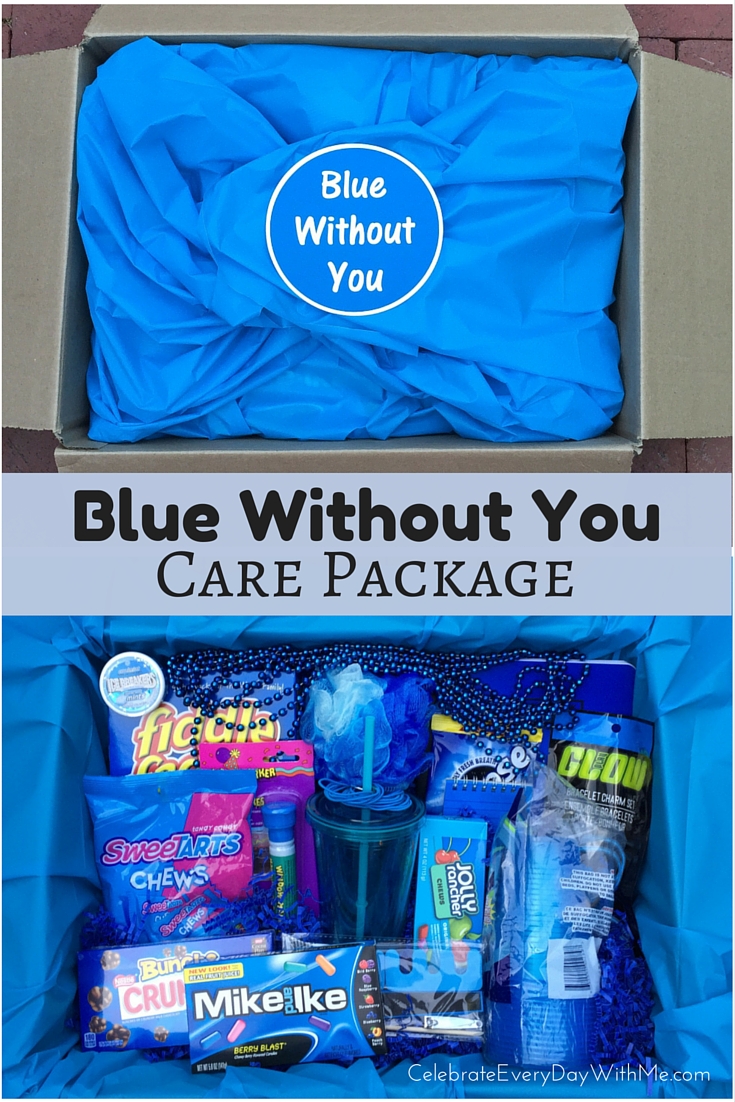 In just a few short weeks, my niece is coming home from an internship in Wisconsin.  We are so excited and cannot wait for her return!
For the longest time, I had been wanting to send her a care package.  I loved the yellow sunshine package all over Pinterest.  But because we are blue when she is away from us, I came up with this Blue Without You Care Package.
I went to the Dollar Tree and picked a fun assortment of blue items.  I used a plastic table cloth to wrap it all up, cut the sign with my (aff-link) cutting machine and headed off to the Post Office.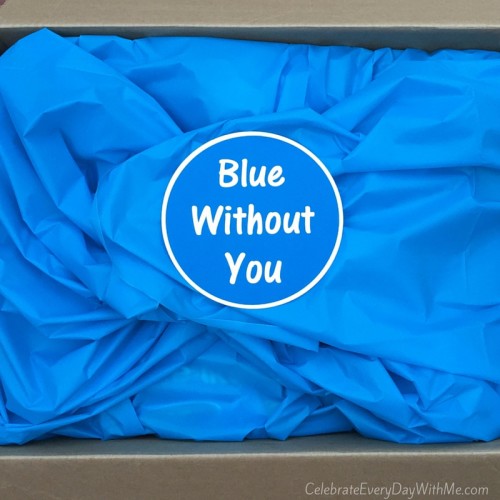 Here is what I included in our Blue Without You Care Package:
Fiddle Faddle
Ice Breakers
Sweetarts Chews
Blue Window Marker
Bath Sponge
Blue Hairbands
Hard Plastic Cup with Straw
Crunch
Mike & Ike's
Pedicure Set
Blue Necklace Beads (she works with kids)
Composition Notebook
Eclipse Gum
Blue Mini Notepad
Jolly Rachers
Blue Plastic Cups
Blue Glow In The Dark Bracelet Charm Set
Shredded Blue Filler for baskets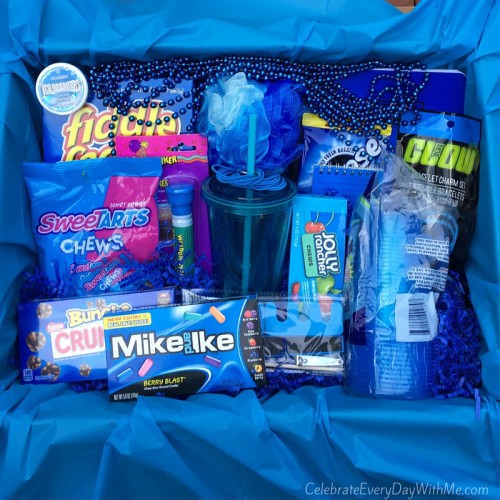 Do you have a college student, intern or friend who you could send this package too?