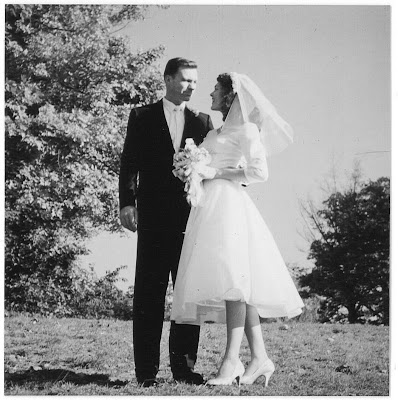 Today, I want to tell you a story.  It is a story of perspective, a story of focus . . . a story of love.  It is a story where the real-life hero maintains an incredible point of view in the midst of great loss.
Often when I am facing a trial or a time of testing, I can feel overwhelmed and exhausted.  I lose my peace and joy because my focus is not in the right place.  I may dwell on the problem or the negative of the situation rather than reaching for a different perspective.
So here is the story:  It was the Wednesday after Thanksgiving in 2005.  My mother-in-law was rushed to the Emergency Room with terrible pain.  I remember sitting with her back in the ER and she was telling me that her father died of leukemia and she thought this was the same.  I told her that I didn't think leukemia was hereditary.
But sure enough about 2 or 3 o'clock in the morning, she was diagnosed with Acute Myloid Leukemia.  This kind of leukemia hits hard and fast.  Without treatment, she was given 2-3 months to live.  And, she decided not to take the treatment.  At the age of 68, she had lived for many years with pain from various health problems and she was tired . . . and really, she was just ready to go home and be with the Lord.
She was in the hospital for nearly a week at that point and then was discharged to her home under hospice care.  That time at home was rather special.  She told us that she was having her funeral before she died.  People from all over came to see her . . . close family, extended family, high school friends.  It really was unique and a blessing plus the drugs kept her primarily pain free.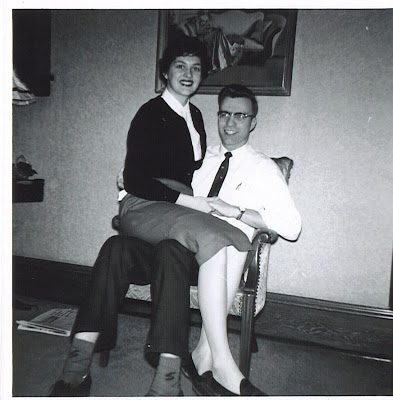 About seven weeks into the diagnosis, she returned to the hospital.  I had the special opportunity to spend the nights with her.  They were restless for her and I can remember pulling out my Bible and reading from the book of Revelation to her.  There is nothing like reading about the Heavenly Father and of Jesus in their glory and majesty to remind yourself that this life is temporary and help change your perspective.  And as I would read she would smile, because she knew that was what she was looking forward to.
When the hospital could do no more, she was moved to a health care facility.  On her second night there, her breathing began to change to indicate the end was close. My husband's family was called and everyone came out and sang hymns to her, some of her most favorite songs.
Now, my husband has a very large family, so stuffed into her room and spilling out down the hall were about 50 people singing hymns.  She smiled during that time.  By the middle of the night, she slipped out of consciousness.  And by mid-morning, the end was obviously close.
Some of my sisters-in-law had come and some cousins too.  My father-in-law had stepped out for a while, which was probably best.  And I had the honor of holding her hand as she slipped from this temporary life to be with the Lord for all eternity.  And within minutes, my father-in-law walked in the room.  My cousin told him that she was gone.
And I watched as he started to take off his coat, his shoulders dropped and he began to weep.  And through his tears he said, "The Lord has been so good to us."  And I sat there amazed at what I had heard.  "The Lord has been so good to us."
Honestly, I don't think that would have been the first thing I thought, let alone said.  But it challenges me.  It inspires me to have that same kind of perspective on life.  Not to focus on how bad things are, but to look through and see how good the Lord is in it all and how He carries us through.
So even in the small things when I can't get dinner done because my kids are arguing and company is coming over in 20 minutes to eat and I haven't even picked up the toys that are peppering my floor, I am going to look up like the Psalmist and see where my strength comes and remember that God is bigger than all my problems.
Psalm 121:1-2 "I raise my eyes toward the mountains. Where will my help come from?  My help comes from the Lord, the Maker of heaven and earth."