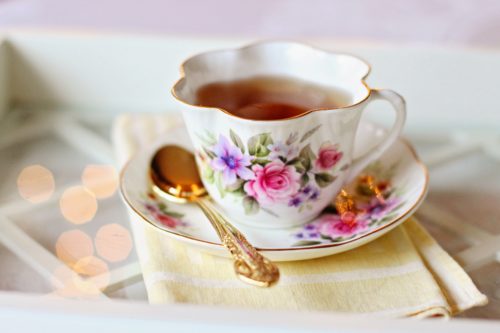 Today, we are going to pause long enough to slow down and enjoy a cup of tea.  If you love the ritual of Afternoon tea like me, grab your favorite bag of loose tea (I'll be using Spiced Apricot).  If you're looking to keep things simple, any tea bag will do.
Brew your cup of tea and take a seat.  Breathe in the aroma, savor the flavor.  Maybe you'll want to grab your list and plan out the day.  Perhaps, you can sneak in five minutes with your favorite book.   Or maybe this is the perfect time to curl up on the couch and have a quite moment with the Lord.
Pause, reflect, enjoy.
Today's Simple Way to Celebrate is in honor of my mother who loves Afternoon Tea and drew me in to the ritual and pleasure of sharing a cup of tea together.  
31 Simple Ways to Celebrate Today is a series designed to help you laugh a little more, act with others in mind and even enjoy a little silliness . . . and most definitely, to cause you to break from the busyness of your life with intentional little moments of fun.
Jump to Simple Way #
1
,
2
,
3
,
4
,
5
,
6
,
7
,
8
,
9
,
10
,
11
,
12
,
13
,
14
,
15
,
16
,
17
,
18
,
19
, 20,
21
,
22
,
23
,
24
,
25
,
26
,
27
,
28
,
29
,
30
,
31