We are in the midst of Dan's favorite "sports" time of the year!  March Madness:  64 college basketball teams competing for one spot.  Basketball.all.the.time.
So that the whole family can enjoy the madness, even the kids and I have filled out brackets.  Most of the kids' picks are based on where Mickey and Aunt Tara live or the fact that the Muppets have a Manhattan Melodies production.  But win or lose, we are having a blast.  The only thing that would make it better would be to have a party!
Are you thinking about throwing a March Madness Party?
If so, you'll want to check out these fun basketball party supplies from Birthday Express.  Plus, they have a set of FREE PRINTABLES to get you started for your March Madness celebration.  Check out the flags, tent cards for food descriptions (or table seating) and my favorite, the "Swoosh backboard" straw inserts.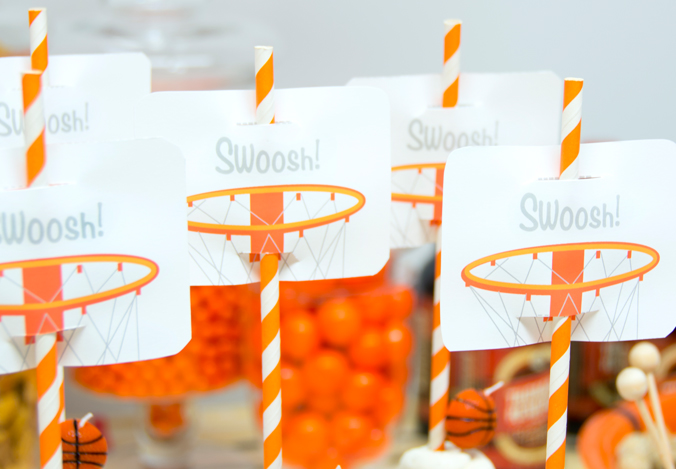 Don't you love it?  With these printables and party supplies, you will be ready to score at your March Madness party!
Download the FREE March Madness Printable Set from Birthday Express.

Spalding Basketball Plastic Tablecover


Basketball Fan Dessert Plates


Black White Striped Cupcake Boxes


Striped Paper Straws


Orange-sicle Rock Candy Stick
*Free Shipping at Birthday Express
Photo Credit –  Birthday Express:  Ideas & Inspiration.
(This post contains affiliate links.  Please see the Disclosure Policy on the About Page.)