Last Wednesday, we had the fun of peaking in at Lynnette's Camping Party for her son's 6th birthday.  Today, we are going to finish up with the children's activities and s'more cupcakes.
The Fishing Hole:
Lynnette hot glued magnets to the fishing line and to these Hobby Lobby fish and then sent the kids a'fishing in her kiddie pool.  She said it occupied them for at least half an hour.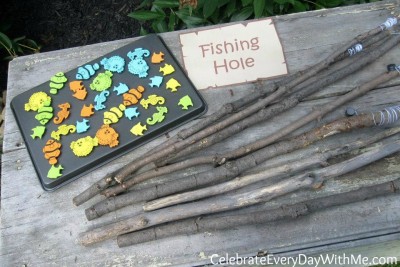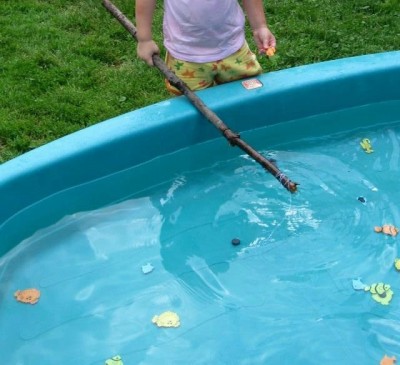 Scavenger Hunt:
Lynnette created this fun nature hunt for the kids in photo shop.  As I mentioned last time, all the edit-able printables came from printmagic, an etsy shop.  Love the added crayon and natural twine look!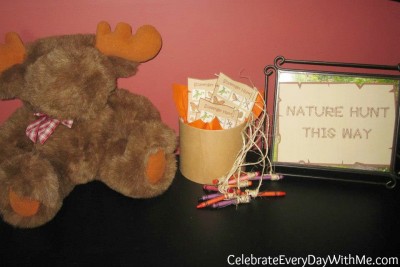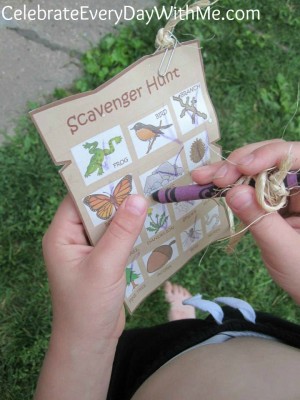 S'more Cupcakes:  
Lynnette compiled recipes and ideas from Pinterest for her cupcakes and cake.  (See the cake in the last post.)  Her inspiration came from 6 Bittersweets and Thrifty Decorating.  Don't they look delicious?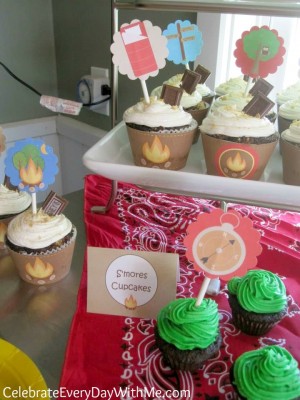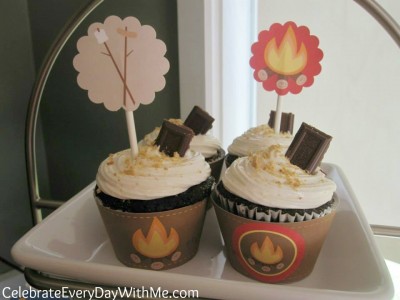 Thanks, Lynnette for sharing this great party with us!
Miss the first part?  You can grab your flashlight and head to last Wednesday's post here.