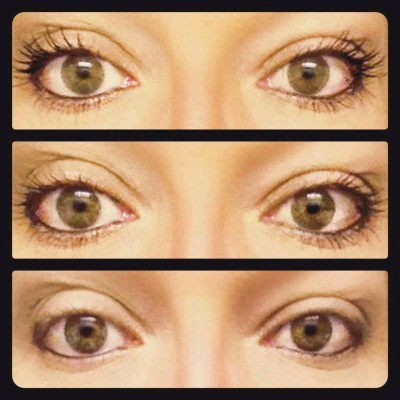 I have something to confess.  Every day, my makeup looks the same.  Same colors, same techniques, same amounts.  I don't do anything different.  Partly because of habit, but mostly because of a lack of makeup knowledge and style.  There have been many times I have wished that I could easily switch things up for a wedding or fancy date with my husband.  But what are you supposed to do when you don't know what to do?
And that is why I was so excited when Lindsay, an independent presenter for Younique Products, contacted me about this review and giveaway.  Younique Products is a makeup and skin care company started by a brother and sister in Utah that is just hitting its first anniversary this month.
The company has grown very quickly and when Lindsay shared with me about the products, particularly the Moonstruck 3D Fiber Lash Mascara, my interested was peaked. Fuller eyelashes that look natural.  Could it really work?  What girl doesn't want to add volume and thickness to her lashes?  
Take a look: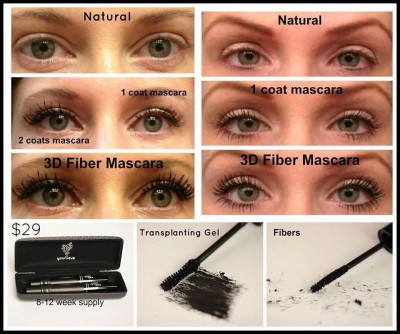 My Experience with the 3D Fiber Lashes:  It took me about 2-3 times to really get a good handle on what I was doing with the mascara.  (Remember my lack of makeup skills?)  But by day 3, I had it and let me tell you, wow!!  My eyelashes looked so much thicker!  I especially loved that I had complete control as to how much I added and how big my lashes became.  Awesome!
Not only did Lindsay send me the 3D Fiber Lashes, but she also sent me samples of the eye pigments and a lip color.  Younique Products pigments (shadows) are 100% natural.  They are made from minerals, have a natural 15% spf because of their ingredients and are made without any talc or fillers.  You can use the pigments dry as a normal eye shadow.  But if you'd like a bolder color, slightly dampen the brush and you'll get a stronger pop of color.  I really enjoyed using these too!
Special Offer for Blog Readers:  Lindsay is graciously offering a free eye pigment (value of $10 ) for any purchases over $75.  Please Note:  use the "Celebrate Every Day" event under the 'My Parties' link to place your order but do not put the free eye pigment choice in your cart.  Lindsay will contact you after your order is placed about choosing your free eye pigment.  This offer is good through December 25, 2013.  Also, any orders over $100 automatically receive free shipping.
If you would like to join Lindsay's team and become a Younique Presenter, contact her here or learn more at Lindsay's Facebook Page.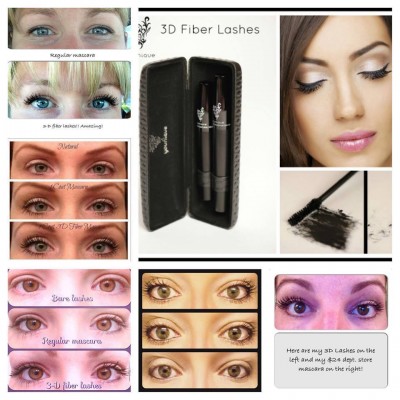 The Giveaway:  One winner will receive the 3D Fiber Lash Mascara (value of $29) along with 4 sample eye pigment colors of their choice.  The contest will run Wednesday, November 6th through Tuesday, November 12, 2013.  Open to residents of the U.S. and Canada, 18+.  Apologies to my international readers.
Disclosure:  I received the products at no cost.  All opinions are my own.