The other day, I promised to share the rest of my journey home from the Bloggy Conference.  If you aren't caught up on why my husband didn't go last minute, you can go here to read the beginning.
My mom, the kids and I had been on the highway leaving Cedar Point for about 10 minutes.  Traffic was light and we had a great weekend between the conference and the fun of the amusement park.  Things were going well.
That is until the horrible sound started.  It was loud and strong, only yielding when I touched the brakes.  We pulled into a rest stop and I stepped out of my car, rather bewildered . . . after all, I'm a good distance from home and my husband wasn't with me!  (Do car problems ever make you feel completely inept too?)
When I stepped out of the car, the odor was overpowering!  The awful burning smell engulfed my car and very quickly told me I would not be driving my mom and kids home this way.  The road home was going to be rough.
I had my car in the shop the previous week for new brake pads and a new caliper . . . surely, it was all related.  I called the shop, called the emergency line, called my husband, debated on AAA.  But with the basic AAA plan what was a 3 mile tow going to do for me when I needed to get it to my local shop?
Sticker shock set it when I was told the price to tow my car could be over $400!  What??
Sounds like a mess, right?  
Well, let me tell you what did go right and made it clear that the Lord had His hand in it all.
* When the noise started, it just so happened that we were right before the entrance of a rest stop.  Traffic was low.  I put on my hazards, crept over to the lovely little parking spot and thanked the Lord that I didn't have to stop on the side of the highway with my family.
* My husband didn't go on the trip with us which not only helped him catch up with school and work, but made it possible for him to be the one to come pick us up.
* Bathrooms!  The rest stop had bathrooms which were so much more pleasant to use than the woods of the highway.
* We had put the tv's in the car for the trip, so my children enjoyed watching Mary Poppins while we waited for Dan and the tow truck.  Happy kids!  (All moms know the nightmare this situation could have been.)
* With one little click of a button on my iphone, I was able to send Dan my exact location and made it very easy for him to find where we were on the highway.
* The kindest tow truck man ever!  When you are in that kind of situation, it makes it so much easier with the support of kind individuals.
"And surely I am with you always, to the very end of the age"  ~ Jesus in Matthew 28:20
It is little things like these that give me confidence that no matter what I face, God is not only there, but He is walking with me.  He is the shepherd who will protect me.  He is the Father who lovingly guides my steps when I am yielded to Him.  He is all-powerful and all-knowing.  Nothing ever surprises Him.
If God had wanted me to have a perfect car, I would have one.  If He wanted me to grow through the challenge, to draw nearer to Him and ultimately, to be more conformed to likeness of His son, then He will allow trials on various levels to come.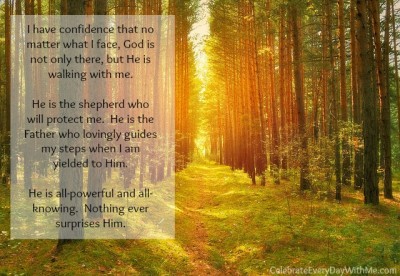 And don't get me wrong, stretching and growing can be quite uncomfortable.  We are facing stress on multiple levels right now and it is not fun.  I.don't.like.it.  I would love to click my fingers and have it all go away.
Work challenges, friends and family fighting cancer, babies of sweet friends fighting for their lives, friends with chronic pain . . . the list goes on.  And all these kinds of situations can weigh on us, heavily.  But that is when I need to step back and see how God is at work in my life.  How He is weaving together a story, providing for things along the way of the journey, leading and directing.
"I have told you these things, so that in me you may have peace. In this world you will have trouble. But take heart! I have overcome the world."  John 16:33
Life isn't easy.  Times of testings and trial are sure to come.  But He is growing and molding us through these times until we arrive at our true heavenly home.
There is a song called "Redeemed" by Big Daddy Weave that has been speaking to my heart lately.  I love the idea that "He is not done with me yet!"
 Can't see the video?  Go here.
And if you're wondering about the expense of the tow, I didn't have to pay anything.  We believe it was a bad caliper and the shop took care of everything.  Thank you, Lord!