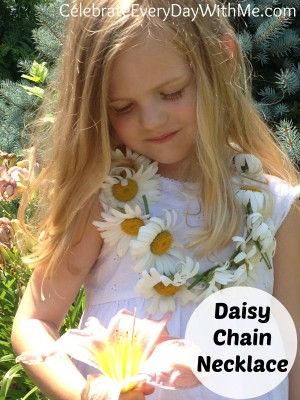 I love daisies.  They conjure up happy, innocent, playful and worry-free feelings in me.  And seeing my daughter run around in daisy chain necklace is just a precious summertime moment turned forever memory.
You'll love how simple these are to make.  You will only need scissors, a knife, and daisies (or other flower).  Tape is optional.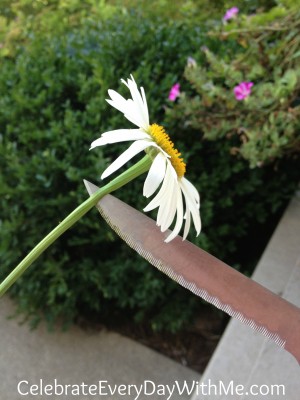 1.  With a knife, slit the stem.  The closer you want your flowers to be, the closer your slit should be to the head of the flower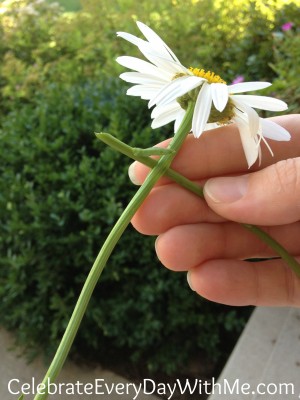 2.  Push another stem through that slit.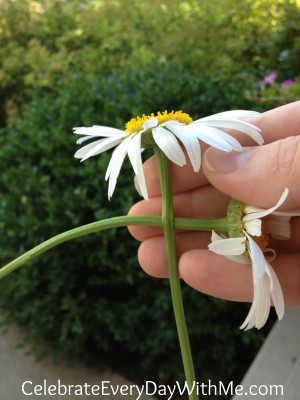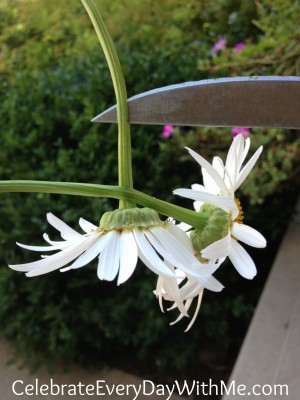 3.  Now make a new slit in the second stem and repeat until your chain is as long as desired.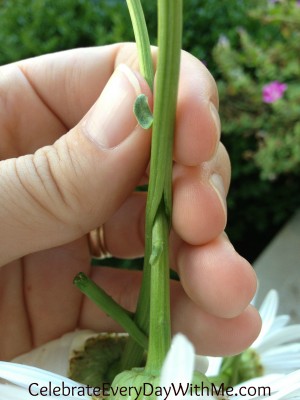 4.  Trim the excess stems except for the first and last.  Wait on these.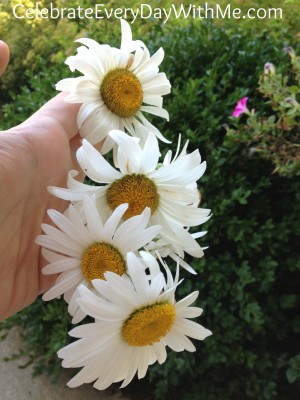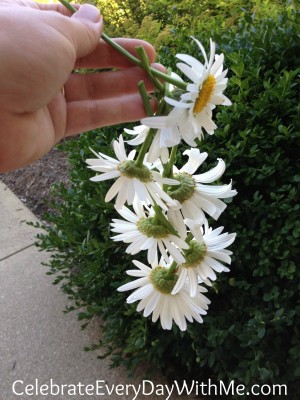 5.  To close your chain, send the first stem through a slit in the last stem.  I decided to throw some tape on it to secure.  Next time, I am going to try weaving that first stem through two slits in the other stem.  If you try it, let me know how it works.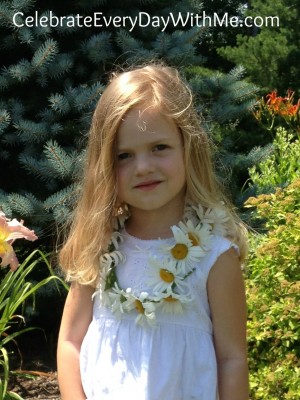 This is last year's daisy chain with the flowers more spaced out.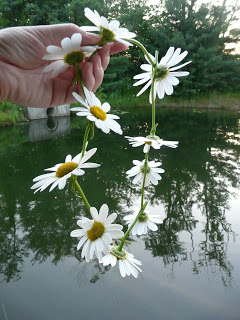 Happy thoughts!
Linked up with:  Tutus & Tea Parties, Cheerios & Lattes