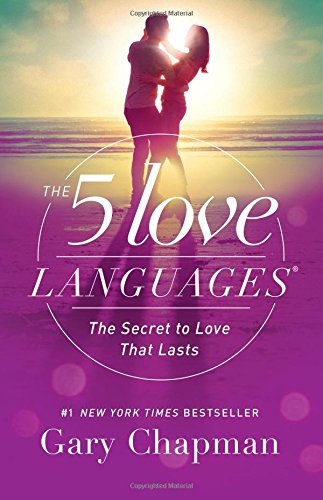 Do you know what your love language is?  How about the love language of your spouse?
The 5 Love Languages: The Secret to Love That Lasts, written by Gary Chapman, is a book every couple should read.  Knowing your spouse's love languages will help you "speak" in the language that your spouse most relates to love.  When you speak this language to your spouse, and your spouse to you, as Gary Chapman put its, your "love tank" stays full.
The 5 Love Languages are:  Words of Affirmation, Quality Time, Receiving Gifts, Acts of Service and Physical Touch.  Most people have one or two primary love languages.  Think about what you enjoy most.  Is it unsolicited compliments, un-divided attention, the thoughtfulness and effort behind a received gift, the things someone does to help you, or thoughtful and physical touch?
Dan and I went to a Gary Chapman marriage conference the first year we were married where we learned about the 5 Love Languages.  It was amazing to learn, put into practice and reap the benefits.  A few years ago, we went through the group study on love languages.  It was a great reminder but also interesting to see how Dan's primary languages had changed slightly.  We were surprisingly more alike.
This is a great read for any married couple who wants to strengthen and grow in their marriage!  Happy Valentine's Day!
Helpful Links:
Read the full description of the love languages here.
Go here to take the abbreviated love language quiz.
(This post contains an affiliate link.  Please see the Disclosure policy on the About Page.)
Do you have children?  Check out these other resources from Gary Chapman for loving your kids:
You may also like my review for: